Westmount Here & There
March 2, 2017
A look at events happening in and around Westmount
The McClure Presents Fragile
The McClure Gallery of the Visual Arts Centre, 350 Victoria, presents Fragile, featuring the works of Sarah Stevenson.

Several light, insubstantial sculptures will be suspended from the ceiling and will appear to float within the space of the gallery, pivoting in reaction to the movements of the visitors. The surface of each shape will be covered by a network of fine lines made up of threads which form a fragile cage, suggesting transitory or imaginary dwellings and oneiric spaces. The sculptures will be accompanied by drawings of the same forms.
Exhibition: Friday, March 3 to Saturday, March 25
Vernissage: Thursday, March 2 at 6 pm
Artist's Talk: Thursday, March 9 at 7 pm
Gallery Hours: Tuesday to Friday, noon to 6 pm; Saturday, noon to 5 pm
More information at 514 488-9558 or go to visualartscentre
Nuit Blanche at Christ Church Cathedral
On Saturday, March 4 from 6 pm to 1:30 am, Christ Church Cathedral, 635 Ste-Catherine W, will host a must-see evening of music, film and history as part of the Montréal en lumières – Nuit blanche à Montréal event.
A Montreal bicycle community exhibiton including photographs from the Notman archives, the film Ladies and Gentlemen, Leonard Cohen, the Choeur Gai and Groupe vocal Diverson singing ensembles, are but of a sampling of the evening's entertainment.
Free and open to all. Free fair trade hot chocolate will be served!
For more information contact Ann Elbourne at 514 843-6577 ext. 236 or at cathoff@bellnet.ca
Image: Martin New – Montreal in Pictures

Nuit Blanche at the CCA
On Saturday, March 4, the Canadian Centre for Architecture, 1920 Baile, Montreal, will host two special activities as part of the Montréal en lumière – Nuit blanche à Montréal event.
Climavore – three interactive dinner performances by the London-based duo Cooking Sections, who will cook and serve edible reactions to climatic events. Shows are at 8 pm, 10:30 pm and 0:30 am in the Shaughnessy House. Admission is free but reservations are required at rsvp@cca.qc.ca
Marathon of Optimism – ongoing rarely-screened NFB short films from the 40s until the 70s about Canada's "heroic conquest" of nature. Free admission. From 8 pm to 2 am in the Paul Desmarais Theatre.
Image: from the Story of Oil (1946) National Film Board of Canada
Let's Talk Opera!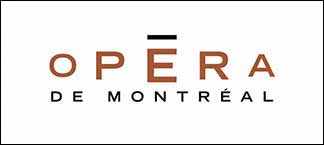 On Sunday, March 5 at 10:30 am, the second in a 3-part series of opera talks will take place at Victoria Hall, 4626 Sherbrooke W.
Opéra de Montréal is proud to offer opera lovers or newcomers a brand new series of in-depth discussion on each opera of the season right before the premiere. Plot, music, voices, cultural context, composer, style… everything you ever wanted to know to better prepare you to attend the performance, with musicologist Pierre Vachon (Ph.D.), a pianist and a singer. Duration: 90 minutes with coffee break.
March 5: Another Brick In The Wall – L'opéra
May 14: La bohème
Presented in English by L'Opéra de Montréal.
For more more information, and to RSVP, please visit their website.
Transition NDG Presents Pop-Up Café
Every Monday until March, residents can warm up, cheer up and pick up new skills by popping into Coopérative de solidarité Transition NDG's new Pop-Up Café. The transitory café will be held at Café Zephyr, 5791 Sherbrooke W, a restaurant serving mainly local organic food and a valued partner in this endeavour.
Monday, March 6 at 1 pm – Mosaïc workshop with Sonya Girard and a potluck dinner and discussion with Robyn Rees of The Hudson Food Collective.
Monday, March 13 at 1 pm – Visioning with Sonya Girard and end of Pop-Up series celebration.
For more information, contact Kathryn Aitken at 514 743-6672, Jane Barr at 514 577-9718 or Sonya Girard at 514 677-2923.
Image: courtesy of Transition NDG
Alana Barrell Exhibition
The first solo art exhibition of Alana Barrell, a diagnosed paranoid schizophrenic who uses art to help her to maintain stability and increase autonomy. The exhibition, which runs from Tuesday, March 7 to Friday, March 31 will be at the Centre d'Apprentissage Parallèle de Montréal (Le CAP), located at 4865, Saint-Laurent, Montreal, and is part of the Mental Health Ambassadors project, funded in part by l'Agence de la santé and the Fondation du Grand Montréal.
Originally from South Africa and having travelled extensively, Alana combines cross-cultural ideas with her unique point of view in a style known as naïve art, where the artist has not completed traditional formal education.
The gallery of the Centre d'Apprentissage Parallèle de Montréal (Le CAP) is open from Monday to Thursday, 9 am to 4:30 pm.
Héma-Québec Blood Clinic
On Wednesday, March 8, from 2 pm until 7:30 pm, there will be a Héma-Québec Blood Clinic at Victoria Hall, 4626 Sherbrooke W.
Give the gift of life.
More information at 514 989-5226 or hema-quebec.qc.ca
The Gallery at Victoria Hall – Freeman and Macdougall
The Gallery at Victoria Hall, 4626 Sherbrooke W, presents the works of Shelley Freeman and Alexandra Macdougall from Thursday, March 9 until Friday, April 7.
Vernissage: Wednesday, March 8 from 6 pm until 8 pm.
Meet the Artists and Gallery Curator: Monday, March 13 at 7 pm.
Gallery hours – Monday to Friday: 10 am to 9 pm; Saturday: 10 am to 5 pm.
More information at 514 989-5521.
Lectures Kola Readings
On Monday, March 13 at 6:30 pm, at Unia Hall, 2741 Notre-Dame W (Metro Lionel-Groulx), Brossard Bagel, the Black Theatre Workshop and the Jamaica Consulate of Montreal invite the public to a literary evening with avant-garde poet-novelist Kaie Kellough and literary laureates Olive Senior and Joël Desrosiers.
Free admission. Donations welcome. Refreshments served.
More information at hnigelthomas@gmail.com or at 450 465-5209.
Image: Pablo Riquelme
Ross Eveleigh Johnson: From Westmount to Eternity
On Thursday, March 16, from 7 pm to 9 pm at the Westmount Public Library, 4574 Sherbrooke W, the Westmount Historical Association presents, as part of its Winter/Spring 2017 Lecture Series, guest speaker Nicolas Paquin, author & novelist.
Nicolas Paquin's latest young adult novel, entitled Théâtre de guerre, was inspired by, and is dedicated to, the memory of Ross Eveleigh Johnson (1922-1944). The author will speak about the short life of this Westmounter, a flying officer and pilot with the Royal Canadian Air Force, who was killed during World War II. He will discuss how he found inspiration in Johnson's short life, using mainly correspondence to further his knowledge.
Doors open at 6:30 pm.
Free for members and $5 for non members.
Additional information at info@westmounthistorical.org
Activities at Contactivity
Contactivity Centre, 4695 de Maisonneuve W, is a non-profit community centre that provides a welcoming, caring and safe place for autonomous seniors 60+, where a sense of community and social engagement can be fostered. The centre hosts various courses and interest groups that encompass the mind, body and soul.
For information on the Centre's activities call 514 932-2326 or consult contactivitycentre.org
Image: courtesy of Contactivity Centre
Centre Greene activities
Centre Greene, 1090 Greene, is host to a wide variety of activities for young and old, including a Caregiver's Tea, Themed Activity Nights, Drop-in Daycare, After School Program, Kids' Kitchen, Tumbling Tots Playgroup, Seniors' Lunches, and more!
Information at 514 931-6202 or consult centregreene.org
Image: courtesy of Centre Greene
Events at Westmount Public Library
Events are free but registration is required.
Register at the Adult Desk, 4574 Sherbrooke W, or call 514 989-5299.
Thursdays, until March 16, 10:30 am to 12:30 pm
Tales & Travels Series – Back by popular demand! Animated by Marie-Pier Foucault, coordinator of activities for people living with dementia at the Alzheimer Society of Montreal and Daniel Míguez de Luca, librarian. The Tales and Travels Series is a weekly activity for individuals with Alzheimer's disease and other forms of dementia. The sessions will encourage participation, conversation, and expression by simulating the act of traveling to a foreign country. Each week, participants will explore a country through books and objects, reading aloud, and listening to music. A snack based on the week's theme will be served. Registration is required and spaces are limited. Caregivers are encouraged to participate in the sessions. More information at 514 989-5409 or dmiguez@westmount.org. In the Westmount Room.
Registration is required for all events. To register, present your child's library card at the Children's Desk. For more information, call 514 989-5229.
Winter Storytimes: until March 9

Baby Rhyme Time (6 to 13 months – in English)
Wednesdays, 10:35 am – 10:55 am
Books for Babies (14 to 24 months – in English)
Wednesdays, Group A: 10:10 am to 10:30 am; Group B: 11:10 am to 11:30 am
Tales for Toddlers (2 to 3 year olds – in English)
Tuesdays, 10:15 am to 10:45 am
Wednesdays, 3 pm to 3:30 pm
Storytime & Craft (3 to 6 year olds – in French)
Tuesdays, 4 pm to 4:45 pm
Storytime & Craft (4 to 6 year olds – in English)
Wednesdays, 4 pm to 4:45 pm
Caring Paws (7 to 13 year olds – bilingual)
Wednesdays, 5 pm to 6:30 pm
4 O'Clock Club (7 to 13 year olds – bilingual)
Thursdays, 4 pm to 4:45 pm
---
Monday, March 6, from 2 pm to 3:30 pm
March Break Movie – Sing.
Tuesday, March 7, from 2 pm to 3:30 pm
March Break Movie – Moana.
Saturday, March 11, from 2 pm to 3 pm (4 to 6 year olds) and from 3 pm to 4 pm (7 to 12 year olds).
LEGO®CLUB
Monday, March 13, from 4 pm to 5 pm
St. Patrick's Day Craft (4 years +)
Starting Wednesday, March 15, at 10 am
Spring Registration. Register in person at the Children's Desk with your child's Library card.
---
McEntyre Writing Competition – Secret Places, Hidden Treasures
Peter McEntyre was the Mayor of the City of Westmount from 1969 to 1971. He set up a trust fund to support an annual writing competition to encourage young people to think about the idea of community, and to learn more about their own communities.
You may compete if you go to school in Westmount (elementary or secondary, grades 1–11), live in Westmount, or are a member of a library in Westmount. Submit your entry to the Children's Desk, Westmount Public Library, no later than 9 pm on Friday, April 7.
To find out how to participate, please visit the Library's website.
And over at the Atwater Library…
1200 Atwater, Westmount
ATWATER LIBRARY LUNCHTIME SERIES
The Atwater Library Lunchtime Series features once-a-week presentations by leading writers, musicians, intellectuals, scientists, and many more people sharing their knowledge and experience with the Atwater Library community. Lunchtime Series events usually take place on Thursdays (but sometimes are on other days), from 12:30 to 1:30 pm. Admission is free but donations are appreciated! Everyone is welcome and coffee and biscuits are served.
Thursday, March 2, at 12:30 pm
Author Elise Moser tells the inspiring story of Milly Zantow, who wanted to solve the problem of her town's full landfill and ended up creating a global recycling standard — the system of numbers inside the little triangle on plastics. The talk is based on her book What Milly Did.
Thursday, March 9, at 12:30 pm
Writer Sarah Lolley, 2017 CBC/QWF writer-in-residence, explains how she's followed her passion to write… and to conquer cryptic crosswords!
Thursday, March 16, at 12:30 pm
To celebrate St. Patrick's Day, the five-piece band Dragún Bán performs a program of traditional Celtic and Celtic-inspired music. The musicians are Normand Bélanger (flute, mandolin, vocals), Claude Bertrand (guitar, bouzouki, vocals), Jennie Ferris (violin), Danielle LeBlond (mandolin), and Donna-Marie Sullivan (bodhrán, vocals).
---
ATWATER LIBRARY PREVENTING CYBERVIOLENCE PROJECT
Thursday, March 2, from 2:30 to 6 pm
The Atwater Library is collaborating with the Concordia University Sexual Assault Resource Centre in a symposium called Creating a better online culture: developing strategies together. There will be a panel discussion, workshop and reception. NOTE: the symposium takes place at Concordia's Hall Building (Room H-767), 1455 De Maisonneuve W. Obtain more information and register at jennifer.drummond@concordia.ca
ATWATER LIBRARY FINANCIAL LITERACY PROGRAM
Free sessions on financial literacy for seniors, funded by the Autorité des marchés financiers (AMF).
Wednesday, March 15, from 1 pm to 3 pm
Elder law specialist Ann Soden, Ad.E. gives a presentation on the importance of wills and mandates, with a moderated Q&A session. Attendees are encouraged to submit questions in advance to Victoria McKinlay at victoria@atwaterlibrary.ca
---
ATWATER LIBRARY BOOK CLUB
The Atwater Library Book Club is led with intelligence and skill by author Mary Soderstrom.
Wednesday, March 15, from 7:30 pm to 9 pm
Fifteen Dogs by André Alexis. (Atwater Library has both paper and eBook formats.) The winner of the 2015 Giller and Rogers Writers' Trust Prizes. What if dogs were like humans?
---
Image: Creative Commons
Feature image: Andrew Burlone
Consult our community calendar for more events.
---
---