Best careers for
remote work In 2023
Remote employment offers the flexibility to pursue a rewarding profession from any location
By Inna Reshetniak
December 28, 2022
Remote employment will continue to be a growing trend in the coming years. In this article, we take a closer look at some of the best remote job opportunities in 2023.
Having exploded during the pandemic, remote working will continue to accelerate in 2023 due to technological advancements and growing globalization, allowing workers the flexibility to pursue a rewarding profession from any location, whether they choose to work from home or become a globetrotting digital nomad. Furthermore, working remotely is ideal for people who live in isolated areas with limited career prospects.
Remote employment exploded during the pandemic and will continue to accelerate in 2023 due to technological advancements and growing globalization.
Many remote job opportunities offer a flexible work schedule, such as remote jobs for copywriters, allowing you to work when and how you choose, which makes this a more manageable way to work for many people. We teamed up with experts from job aggregator Jooble to take a closer look at some of the best remote job opportunities in 2023.
Chatbot writer
Writers for chatbots are known as conversation designers. They design and develop the chatbot's dialogue to enhance the user experience within an automated discussion. Online chatbots are used by businesses to respond to clients around-the-clock, even when the business is closed. Chatbots are often based on AI technology, while pre-designed conversations are completely human-focused.
Writing the dialogue for an automated conversation follows a set rule-based or intent-based narrative. Simply put, conversation design makes it easier for a chatbot to communicate with a user and for the user to comprehend what to do in order to accomplish a certain goal, whether it's a customer service query or how to solve a software problem. Chatbot writers design and write intention-based scripts to help users achieve their objectives. This interesting line of work is well-paid and can be done remotely.
Translator
The internet has turned the world into a single global community where countries with diverse languages need to communicate on various levels, creating many employment opportunities for translators. Translators carry out a range of tasks, including document translation, book translation, technical translation, website translation, localization of languages, editing, and proofreading.
Translators need to be exceptionally fluent in at least two languages to be considered for this remote position. Translators who are multilingual will have even more work opportunities in this field.
Virtual Assistant
Virtual assistants (VA) have been around for as long as technology has made it possible to work remotely, and the trend will continue to accelerate in 2023. Virtual assistants are remote workers who provide administrative support for individuals or businesses. They are a cost-effective labour choice for businesses of all sizes because of their low overhead and flexibility. They can work from any location and complete a range of administrative tasks, such as making phone calls, scheduling appointments, planning travel, managing emails, as well as other organizational work. They might also be required to manage or make modifications to websites.
Being a virtual assistant offers a lot of room for flexibility and is an ideal part-time remote job for those who are time-constrained. It is predicted that the market for virtual assistants will grow to $25.6 billion by 2025.
Coder/Developer
The development industry is perfectly suited to remote employment. You can work from any location whether you're a software engineer, coder, game developer, app developer, or everything in between. In addition to being frequently remote, developers are in high demand, making this type of work one of the best and highest-paid remote employment opportunities. The demand for developers and engineers is set to increase in 2023 as the tech industry continues to expand.
Designer/Illustrator
Many businesses need to employ skilled designers. Designers can work from home in many positions, such as graphic design, illustrating children's books, product label design, or even designing websites or Shopify themes. Nowadays, a well-designed website is highly valued. However, graphic designers and illustrators need to be highly skilled artists and well-versed in using a variety of graphic design software such as Photoshop and InDesign.
There will always be a demand for designers, making this a promising career if you're looking for long-term remote employment.
Content writer
In the era of the internet, writing content for websites and blogs has become a huge work-from-home industry as there is an endless voracious online appetite for information. Most content writers are freelancers, working with various clients.
In order to be a successful content creator who writes articles and blog posts, you will need excellent research abilities and a strong, clear writing style. To get started, create your own website where you can showcase your work to prospective clients. This will increase your chances of getting freelance work. You can also find many writing jobs online at websites such as Upwork.
Social media manager
Social media managers typically create and manage social media campaigns, provide content, review data, and interact with important stakeholders in a company. They are in charge of directing how a business interacts with the public by posting strategic content on various social media platforms such as Facebook, Twitter, and Instagram. Typical duties include analyzing engagement data, looking for patterns in customer interactions and feedback, and developing digital initiatives to grow an online community.
This could be the perfect job if you're looking for a remote marketing job where you can use your social media expertise. To be successful as a remote social media manager, you will need to have a solid understanding of the various social media platforms and what kind of content works and what doesn't. You could start by assisting a small business, then leverage that knowledge to land work with larger companies.
Feature image: Antoni Shkraba
Other recent articles
---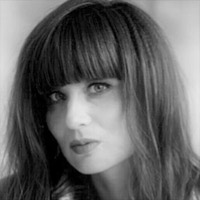 Inna Reshetniak has been a blog writer and editor at Jooble since 2015. In addition to writing for Jooble, Inna also provides coaching and copywriting services for businesses of all sizes. In her spare time, she likes to swim and cycle. 
---
---