Get ready to enjoy this
upcoming summer season!
Take advantage of these reopening offers while encouraging local businesses
The summer season is just around the corner and it's time to update your wardrobe, change or embellish your home, or simply treat yourself to something nice!

Eric Goldberg invites you to a new and refreshing jewelry experience
in a warm welcoming environment.
It is a rare occasion that a brand can embody both experience
and a desire to create something new, fresh and unique.
"Aside from building trust and relationships with our clients, being able to create the special,
unique piece of jewellery that someone has always dreamed of having is Atelier Lou's driving purpose."
376 Victoria Avenue  #100
Westmount, QC  H3Z 1C3
514-506-8174
www.atelierlou.com
---

We are reopening on June 15!
Virtual services available now and after we open
• Virtual Skincare Analysis
• Makeup Lessons
• Total Hair Care Consultations
• Root Colour Touch-up Kits
Follow us on social media for the latest updates!
To book your appointment, please email reservations@annieyoung.com and leave your phone number.
Someone will call you back soon to confirm your booking.
376 Victoria Avenue #430
Westmount QC  H3Z 1C3
438 383-9939
www.annieyoung.com
---
WE ARE YOUR ONE-STOP FRAME SHOPPE
With thousands of choices and a team of experts, we are your one-stop frame shoppe.
Conveniently located in Westmount, Dorval and Beaconsfield!
With 40-years of experience,
we can help
Le Frame Shoppe offers a unique experience unlike any other in the framing industry
with the ability to satisfy all of your framing needs from residential to commercial services.
Boasting a 4500 square foot production facility, 3 retail shoppes and our commercial, Framepro Services,
we can exceed expectations on your small or large-scale projects. From inspiring design to shipping out your projects,
we want your framing experience to be remembered. After all, life is better framed and we want to show you why!
WESTMOUNT
318 Victoria Avenue, Westmount, QC H3Z 2M8
BEACONSFIELD
442 Beaconsfield Blvd., Beaconsfield, QC H9W 4B9
DORVAL
2146 Route Transcanadienne, Dorval, QC H9P 2N4
514 369-2633
www.leframeshoppe.com
---
Discover the world of Palma:
Decoration, Jewellery, Accessories and more…

The gift shop of rare objects chosen during trips and collection of local products.
Decoration and fashion accessories selected by hand directly from the craftsmen.
Jewellery, illustrations, clothing, scarves, cushions….. House collection.

1883 Centre Street,
Pointe-St-Charles, Montreal
514 409-0838
boutiquepalma.com
---

Luxury living in Pointe-Claire


An exciting new development in Pointe-Claire, where heart and heritage meet with a noble Lakeshore legacy.
Situated at 286 chemin du Bord-du-Lac, Le Charlebois will offer 14 exclusive residential units,
4 commercial condo units and underground parking in the heart of Pointe-Claire Village.
Vitres Royal
Home maintenance projects? We've got you covered!
Window cleaning • Gutter cleaning • Pressure washing
We save you time, money, and energy with meticulous window cleaning, gutter cleaning and pressure washing services for your home or business. We provide our customers with an experience and quality of work that is above and beyond your expectations. As an insured window cleaning company, you benefit by knowing you're dealing with top-notch professionals.
Click here to get a 15% discount

Book a free consultation so we can visit your home or office and price out your project.
514 963-4802
info@vitresroyal.ca
---

In this period of COVID-19,
our priority is your health and safety
Your AUTOBELLA car wash, Alexis Nihon branch, has taken the responsibility of equipping its venue and staff with protective equipment. Our reception counter is protected by a plexiglass screen, and our employees wear visor and gloves when cleaning the inside of your car. Each attendant makes sure to disinfect the steering wheel, gearshift and seat after parking your car.
SPECIAL
Interior shampoo for perfect hygiene!
$99
taxes included
(regular $129)
Surcharge for trucks and 7-seater vehicles
Business hours during Covid-19
Monday to Sunday, from 10am to 5pm
with or without appointment
Valet service available in Westmount
514 449 5522
ALEXIS NIHON
how to get there
---
Discover timeless treasures for that special someone…
including you!
From our wide selection of jewelry, décor items, furniture, art and much more!
1329 Greene Avenue
Westmount, QC  H3Z 2A5
514 937-6191
info@coachhouseantique.com
www.coachhouseantique.com
---
Bloomsday Montréal
Announcing Our 2020 Online Bloomsday Festival Schedule!

In these extraordinary times, we're thrilled that so many in the Bloomsday family have stepped up and offered their services, time, and participation to make sure that our 2020 Festival goes forward in a digital capacity.
Via Zoom or Youtube, we look forward to seeing you during the week of June 12-16th to celebrate Irish culture and the greatest writer of the century.
Read on for our schedule of events and how to participate.
www.bloomsdaymontréal.com
---


11 Place de la Triade, Pointe-Claire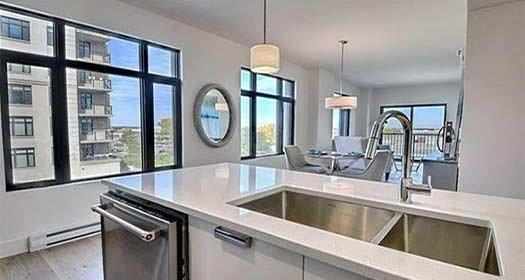 Brand new building with a fabulous location
looking onto the gardens and main entrance to "Groupe Selection" complex
Several rentals to choose from – $2,700 to $3,500 monthly
New appliances • Access to all services in "Residence Selection" • Private garage and balcony • Nurse 24/7
Several units available: 1 bedroom 1 bathroom, or 2 bedrooms 2 bathrooms
Renda Lasdin
Real Estate Broker
REMAX Royal (Jordan) Inc.
514 984-0889
rendal@royaljordan.com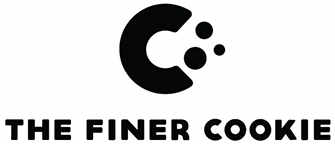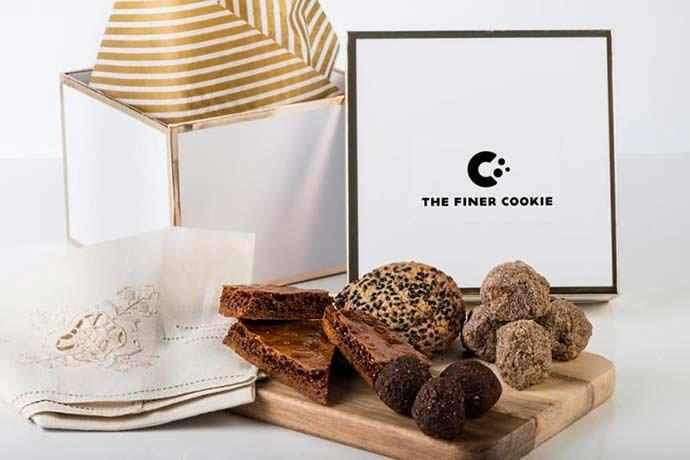 The Finer Cookie is standing by to instantly gratify your cookie needs,
indulge your cookie tastes, and pamper your cookie desires.
Delectable handcrafted cookies, beautifully packaged and shipped directly to your address, pronto.
Our high-quality, reusable Snow White Gift Boxes feature a metallic gold border. This makes them perfect for gifts, favours, showers or decoration. See our gift samplers and buy them directly today. The Finer Cookie ships throughout Canada and the United States.
*Free Shipping on all orders over $75 to a single address*
---
---
---