Commemorating the
Rising's 100th anniversary
Cinegael film festival's tribute to the 1916 Easter Rising in Dublin
By Byron Toben
Nothing is ever done in this world until men
are prepared to kill one another if it is not done…

G. Bernard Shaw
This sad observation by the usually cheerful playwright seems à propos as we mark the 100th anniversary of the 1916 Easter Rising in Dublin.
Another great Irish playwright, Sean O'Casey, covered it in The Plough and the Stars. The event, crushed by the British Empire, nevertheless set in motion a few years later the Irish civil war and eventual independence from England after 800 years of subjugation.
Cinegael, Montréal's 24-year-old Irish film fest commemorates the Terrible Beauty, as Yeats put it, born that fateful week. Events start on Friday evening, April 22 at 7:15 pm with a documentary of that very title.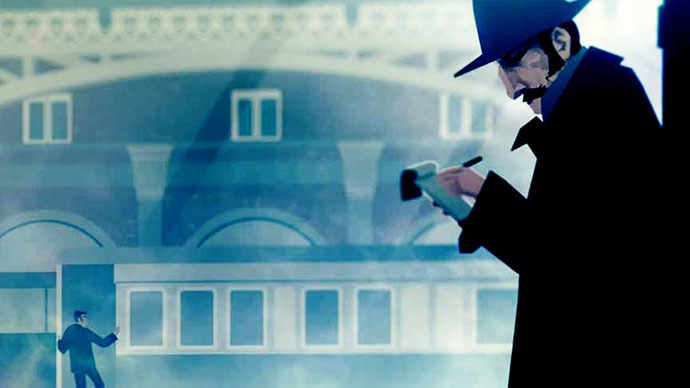 On Saturday afternoon, the celebration continues at 3 pm with three more films, Mr Yeats and the Beastly Coins, Granite and Chalk and 1916 Centennial Newsreel Cine Concert.
All attendees are then invited to nearby McKibbins pub for snacks and, it is rumoured, Guinness and other libations may be available.
At 7:15 pm, the event concludes with two more, A Terrible Hullabaloo and The Cherishing, Guns and Chiffon.
Tickets are $11 for each séance for non members. All take place at Cinema de Sève at Concordia University, 1400 de Maisonneuve West (metro Guy)
Be sure to look up Cinegael Montreal's web site by clicking on the banner below:

Note that the banner features headshots of Patrick Pearse and six other key participants, all summarily executed by the Brits. You can click on each head (on the web site) to see details of the young man.
Also, click on the woman square on the upper left to see similar headshots of seven supportive women and similar details.
Is that a neat banner or is that a neat banner? Credit webmaster Antoine Maloney.
Images: courtesy of Cinegael
Feature image: The Terrible Beauty

---
Byron Toben is the immediate past-president of the Montreal Press Club.
---
---