Johnny and June
are in great tune
Show heralds a summer full of fine entertainment at Hudson Village Theatre
By Byron Toben
June 19, 2023
Hudson Village Theatre continues to bring great guest shows as well as produce its own. The most recent, Johnny and June, was no exception.
Reviewing the songs of the legendary "Man in Black" singer Johnny Cash and his duet with and eventual marriage to June Carter of the famous country music Carter family was performed to perfection by Aaron Solomon and Karen Coughlin.
Leading off with the iconic blues concert at Folsom prison, with images of prisoners listening projected overhead, the show goes on to include many Cash classics, like I Walk the Line.
The show depicts Johnny's on-stage proposal of marriage to June during their concert in London, Ontario.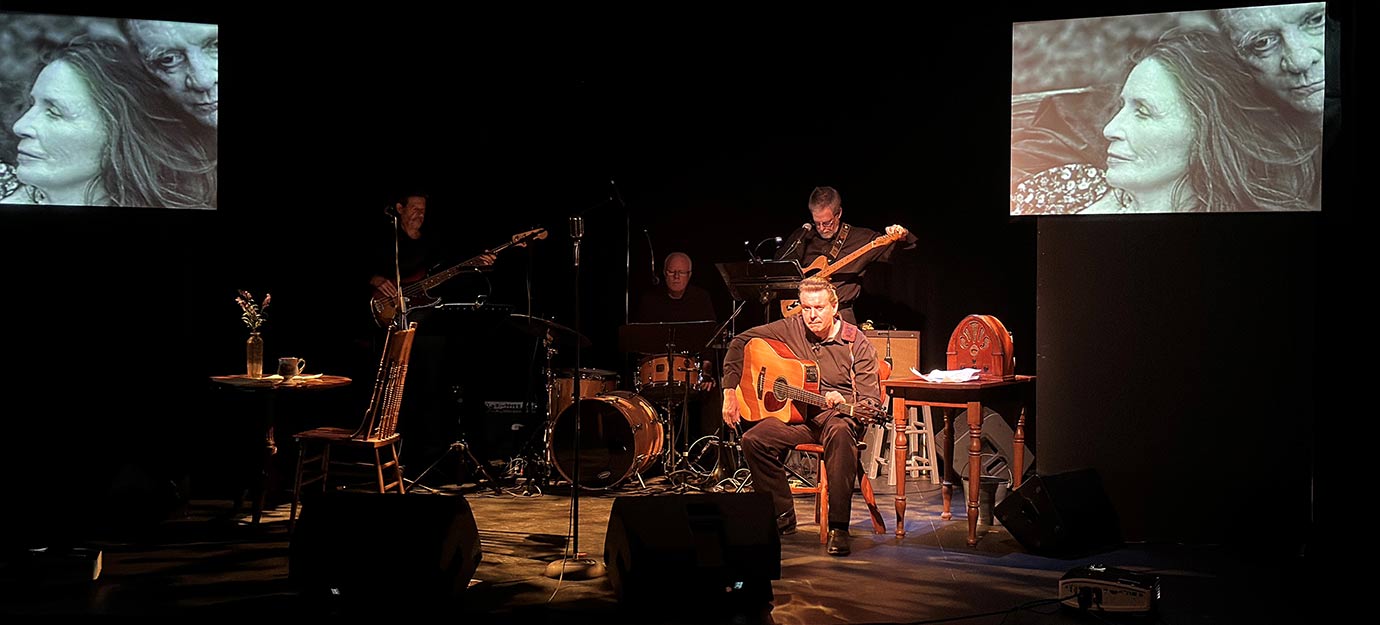 I kept thinking, what if she said "no"? Would the show go on? But she said "yes", and it lasted despite some drinking and addiction problems until they both passed away in 2003, him only three months after her.
As in real life, their singing was backed up by a trio called the Tennessee Three – here with Chris Norley on guitar, Doug Eyre on bass, and Don Reid on drums.
This excellent musical tribute guest show ran at the Hudson Village Theatre from June 14 to 18 to full houses.
Its own production, Beyond The Sea, a romantic comedy, from July 5 to 16, augers well as a good bet for summer theatre, as does Vegas Nights, a musical tribute to the great crooners of the 1950s to 70s from August 16 to 20.
Images: courtesy of the Hudson Village Theatre
Read more articles from Byron Toben

---
Byron Toben, a past president of The Montreal Press Club, has been WestmountMag.ca's theatre reviewer since July 2015. Previously, he wrote for since terminated websites Rover Arts and Charlebois Post, print weekly The Downtowner, and print monthly The Senior Times. He also is an expert consultant on U.S. work permits for Canadians.

---
---