Veggie Power takes over
at the Palais des congrès
Don't miss the sixth edition of the Montreal Vegan Festival September 21 and 22
Following its largest event to date, with nearly 20,000 visitors attending the Palais des congrès de Montréal last fall, the Montreal Vegan Festival (FVM) is pleased to announce the complete program for the 6th edition, as well as the brand new Friends of the Festival program!
Membership in the Friends of the Festival gives 1,000 persons the opportunity to purchase a $20 subscription giving them exclusive access and admission one hour earlier to the festival on Saturday, September 21, starting at 9 am. In addition to not having to wait in line to enter, during this time participating exhibitors will offer Friends a 10% discount on any purchase made at their booth.
Once again, the Montreal Vegan Festival will offer visitors two full days of bilingual activities open and adapted to everyone, most of which are free! Visitors will be able to purchase a multitude of vegan products: food, clothing, cosmetics and household products from more local and national exhibitors than ever before.
Once again, the Montreal Vegan Festival will offer visitors two full days of bilingual activities open and adapted to everyone, most of which are free!
There will also be conferences, thematic workshops, culinary demonstrations and over 200 books offered by the festival's official bookstore. Visitors will also be able to have their books signed on site by certain authors.
At the Montreal Vegan Festival, no one will ask themselves the question "Where do you find your proteins?" FVM 2019 spokesperson and former CFL player Marc-Olivier Brouillette, is joined by The Bad Ass Vegan, John Lewis, and Georges Laraque, former NHL player, for the first ever sports panel: All Gain, No Pain: World-Class Vegan Athletes Break Stereotypes!
Conferences
Outside of sports, FVM 2019 will feature a multitude of lectures by many experts. American cardiologist Dr. Kim Allan Williams will discuss nutrition and heart disease. Dr. Jonathan Balcombe, author of the best-selling book What A Fish Knows, will present his very popular presentation in Montreal for the first time. Parents will be able to learn about how to live veganism at home at the panel discussion: Raising a Family in a Carnist World. Another panel: Life at Sanctuaries, will be moderated by an international panel of sanctuary owners. Other thought-provoking topics, such as social justice, speciesism, intersectional veganism and zootherapy, will be on the agenda throughout the weekend.
Vegan Culinary Demonstrations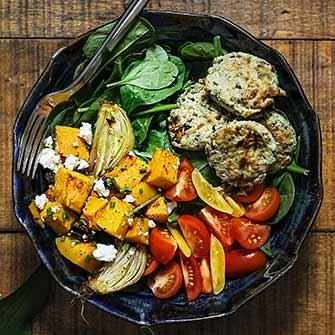 During a series of exciting culinary demonstrations, top vegan chefs and cooks will share their recipes and culinary tips with visitors. Brunch is on the menu with chef and author Doug McNish, while FVM 2018 spokesperson Jean-Philippe Cyr will be back at the festival to share his Tofu au beurre secrets.
Montreal chef Eline Bonnin will bring a delicious touch of decadence with her presentation: The Vegan Brioche, accompanied by a chocolate and hazelnut spread. Plant-based cheese is in the spotlight with Monte Cristo With Iced Tofu and Homemade Vegan Cheese, presented by vegan author and social media star Megan Sadd.
20 new workshops
Following the success of last year's workshop series, FVM 2019 will host 20 new workshops. For $20, participants will receive 50 minutes of hands-on training in a private and intimate group. On the program: humane cosmetics, plant cheese-making, first aid for animals, sports performance foods, natural body products, etc. The complete workshop schedule can be found at festivalveganedemontreal.com/2019en/workshops
Consult the full Montreal Vegan Fair schedule.
For more information, follow the Montreal Vegan Festival on various social media:
Facebook • Twitter • Instagram
festivalveganedemontreal.com/2019en
Featured image: Geraldine Dukes from Pixabay
Read also: The Canadian Food Guide and Andrew Scheer
---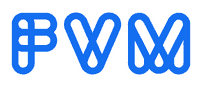 The Montreal Vegan Festival is a non-profit organisation that wants to make the greater public discover veganism. With lectures, cooking demos, workshops and exhibitors, it brings to light the benefits of a vegan lifestyle for the animals, health and the environment.
---
---