Julia Ainsworth
presents MTL Acting
A dynamic new entry in children's acting classes
By Byron Toben
In Football, a "triple threat" can run, pass and kick. In Performance Arts, one who can sing, dance and act. Julia Ainsworth's trifecta is playwriting, directing and teaching. These all come in handy with her new project, opening up a promising children's acting school called simply MTL Acting. It specialises in acting classes for kids and teens.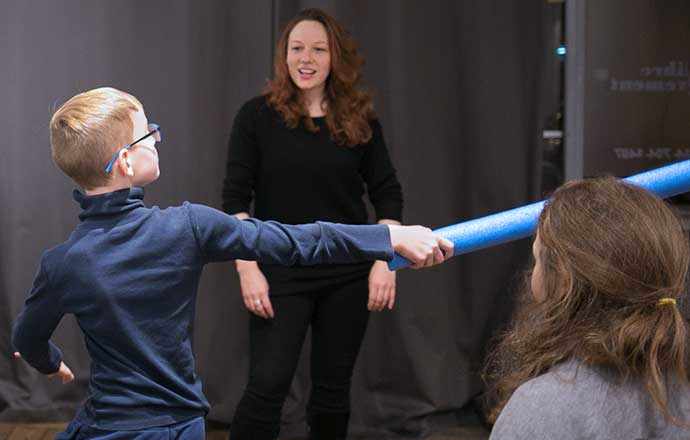 Ontario raised Ms. Ainsworth received a BFA in theatre from York and a B.ED in theatre education from Queens. She has been a Montreal resident since 2007. She wrote and directed the impressive PW4 and Unfit for Bears both based on verbatim interviews with women held in prison. Later, she helped produce Bunny, Bunny featuring Rosaruby Kagan in a tribute to Gilda Radner at the Segal Centre. A member of The Canadian Playwright's Guild, as well as being a jury member for both the Fringe and the METAs, she has taught theatre to youngsters at schools in both Montreal and Toronto.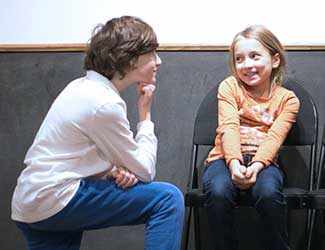 Acting training breeds confidence and improves social skills during the important formative years.
Her new enterprise plans a public or private performance each term. Last year, her unique version of Wake Up, Sleeping Beauty played twice at the Centaur theatre and was invited to a reprise in Stratford, Ontario. Read my review of that show.
Like the story of The Lady and the Tiger, it had alternate endings, dictated by the audience, which fits in with Ms. Ainsworth's present position as Artistic director of Live Action Theatre Project, a group dedicated to studying relationships between spectator and actor.
MTL Acting's spanking new premises are located at 1208 Van Horne, Montreal, a short walk from the Outremont Metro.
A new set of classes begins January 11, with 23 sessions lasting until June 23.
For more information, visit:
juliainsworth.com
facebook.com/buildcharactermtl
Contact Julia at 514-346-0354 or info@juliainsworth.com
Images: Kinga Michalska

---
Byron Toben is the immediate past-president of the Montreal Press Club
---
---