Nelly, A Successful Adaptation Gamble
Anne Émond's latest film plunges into the dark world of Nelly Arcan
By Luc Archambault
Nelly Arcan's meteoric rise illuminated the Quebec literary scene with an unequalled momentum, marked as much by the intensity of her texts than by the shortness of her career. She was a remarquable author, whose texts were dense and thoughtful, extremely well written, giving the readers a glimpse into the post-modern life of a young woman ready to do anything to seduce and earn a living to the detriment of her intellectual life.
Because her choice to be an escort (a high-end prostitute) wasn't a 'safe' outlet for an academic with such a brilliant mind. Also, her personal problems with the image she projected, her "burqa of flesh" as she called it, soon brought her to an existential dead-end, through which only suicide could free her from her angst and her anguish towards aging.
Filmmaker Anne Émond had, before this one, directed and written two films, Nuit #1 (Night #1) (2012) and Les êtres chers (Our loved ones) (2015). She had also read the works of Nelly Arcan. She found in them inspiration when writing the screenplay of Nuit #1. It is safe to say that Anne Émond's filmography tends towards the dark side of life. In Nuit #1, the character of Claire lives on a tightrope, full of nihilism, seemingly heading towards an abyss. In her second film, Les êtres chers, the script sets off with a family patriarch's suicide, which will lead to his son and spiritual heir David's own suicide. Only with the third generation will this cycle end. Laurence, David's daughter, will open up this lethal can of worms and inject it with hope.
… those willing to travel to the glaucous universe of this writer will certainly feel rewarded.
But with Nelly, the filmmaker plunges once again into the blackness of the soul. This time around, she was inspired by a real public figure, whose suicide made headline news. Anne Émond thus played with heavily loaded dice.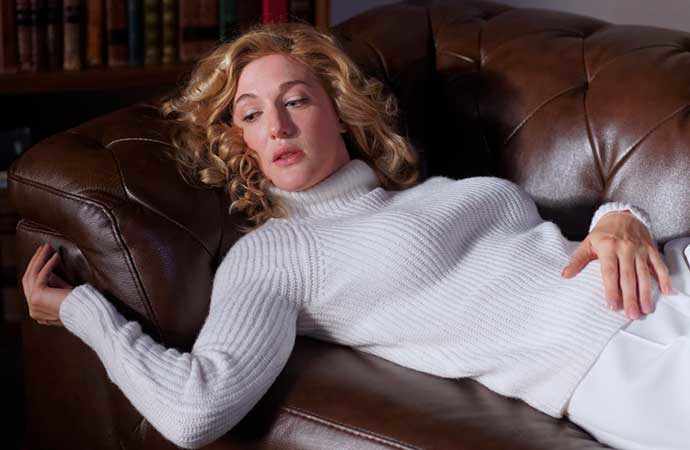 So she felt confronted by Nelly Arcan's life. During her research she met the family, friends and co-workers of the deceased. More than that, she plunged into the sum of works of the late writer. The result: a baroque, intimist, even verbose (this is one of this film-maker's main characteristics, in which monologues take over dialogues as a general rule, a choice fully assumed, confesses Anne Émond), dream-like film, as far from a traditional biopic as one can get. Those looking for a documentary on Nelly Arcan will thus remain unsatisfied. But those willing to travel to the glaucous universe of this writer will certainly feel rewarded.
The script is articulated around five aspects of Nelly Arcan. Isabelle Fortier (true name of the writer, who choose to use a pen name), focusing on her young years; Nelly, the writer; Amy, the toxic lover; Cynthia, the whore; and finally, Marylin, the glamorous star. All the characters are played magnificently by Mylène Mackay (with the exception of course of Isabelle, played by the young actress Milya Corbeil-Gauvreau), with an excessively sensitive intensity, a fragility that transpires through her eyes, with a corresponding inherent sadness.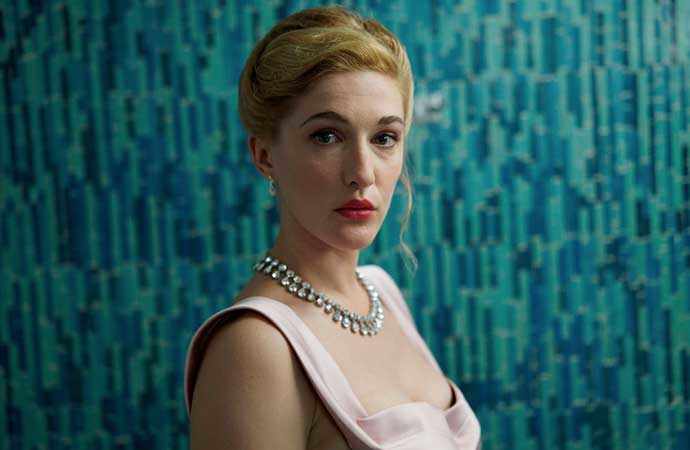 These five aspects flow through one another, setting up this impressionistic portrait of Nelly Arcan. The film passes through one period after the other, from one impression to the next, from one dream/fantasy to the other. We never fully know if we are dealing with events from a purely biographical or oneiric point of view, directly stemming from the writer's imagination, which gives this singular and highly creative film even more strength.
Anne Émond thus places herself among the forefront of talented filmmakers from Quebec. Even though she admits being a little tired of dark filmmaking, she will continue to surprise us with movies of high quality. Even more so since she insists on writing her own scripts, which gives her complete control over the comings and goings of her characters' lives.
With this movie, we go off the beaten track (the usual beaten one) of Quebec movie making and its local flavour mentality.
Through this constant flirt with such a high level of excellence, which is recognized by her peers at the provincial, national and even international levels, the pressure to come up with another successful film is indeed present. But this doesn't frighten Anne Émond.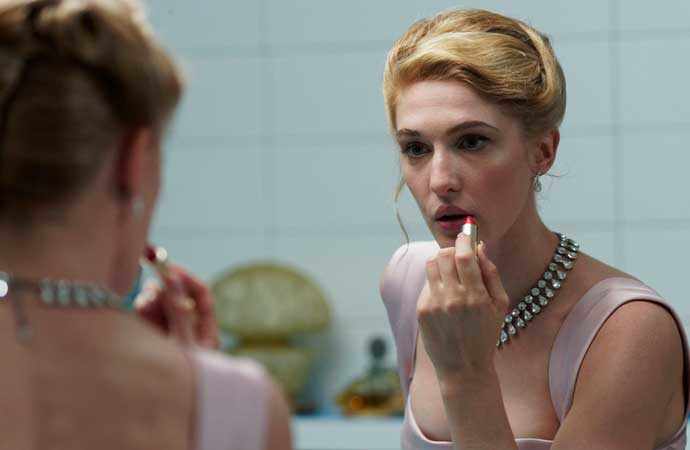 Nelly is a film that cannot be ignored by anyone who loves highflying cinema. With this movie, we go off the beaten track (the usual beaten one) of Quebec movie making and its local flavour mentality. Unsurprisingly, this film was nominated at the 2016 TIFF as one of "Canada's top ten" (one of the year's best 10 films) just as Les êtres chers had been the previous year.
After having binge-watched Anne Émond's entire cinematic production, I can say without any reservations that this filmmaker has yet to end dazzling us with her vision nor surprising us with her high quality movie making.
Images: courtesy of Seville International
---
Luc Archambault
Writer and journalist, globe-trotter at heart, passionate about movies, music, literature and contemporary dance, came back to Montreal to pursue his unrelenting quest for artistic meaning.
---
---