Fundraiser features
formerly loved art
Off the Wall! Art Sale benefits African orphans
By Marilynn Vanderstaay
Twenty years ago, you found that perfect oil painting, collage, print or even artisan piece and it fit in so well with the colour scheme in your living room. But then, last spring, you changed the décor and you are looking again for just the right work to fill that empty space.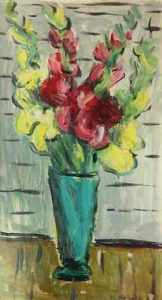 The West Hill Grandmothers' Group that is a direct sponsor of the Stephen Lewis Foundation has just the solution for you while helping make a difference in the lives of children in Africa orphaned by the HIV and AIDS epidemic. On Saturday, September 29 from 10 am to 4 pm they are hosting Off the Wall! an eclectic sale of formerly loved art at Westmount Park United Church, 4695 de Maisonneuve W. There you will be able to browse through over 350 professionally evaluated watercolours, oils, pastels, etchings, prints, posters and more, including an Aislin print, a Herman Heimlich, a Maureen Tracey and a couple of Stanley Cosgroves, all donated by residents in local communities including Westmount.
Priced between non-negotiable $5 and $600, all proceeds will go to the Stephen Lewis Foundation to assist grandmothers in Africa in continuing to take care of their orphaned grandchildren.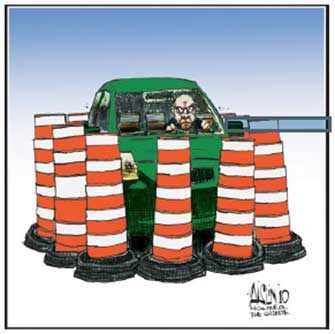 Once you have made your choice or choices you can pay with cash or credit. Any unsold works will be donated to NOVA, a non-profit charitable organization that offers health care services to the Montreal community free of charge.
For more information about the fund raiser or to learn more about the West Hill Grandmothers contact Pat Winston at 514 488-8967
Off the Wall! Art Sale
Westmount Park United Church
4695 de Maisonneuve O, Westmount
Saturday, September 29
10 am to 4 pm
Images: courtesy West Hill Grandmothers' Group
Read also: Grandmothers to grandmothers
---

Long-time Westmount resident Marilynn Vanderstaay has been writing since she could hold a pencil. Marilynn's writing has been published in national and local magazines including Canadian Living, Readers Digest, Barricades Magazine, and municipal and community newspapers including the Montreal Gazette. Contact Marilynn at marilynn@aroundwestmount.com.


---
---