The pros of advertising
in WestmountMag.ca
Online advertising is not a one-size-fits-all model and there's room for scalability
How much you spend for someone to click on your ad – and ultimately become a customer – depends on multiple factors, including the size of the audience your ad reaches, your industry, and the ad design. Based on the benchmark data for WestmountMag.ca, advertisers can expect to spend a median CPC (cost per click) of $0.51 and a CPM (cost per thousand) of $9.06.
What makes Westmount Magazine a unique advertising media is the way it builds notoriety for your brand or services within audiences it reaches and the flexibility it offers advertisers.
• Audience qualification: WestmountMag.ca reaches over 30,000 unique household/visitors each month, and our open rate is 35.6%, more than 4 times higher than similar Lifestyle publications (8.3%). No matter who your prospects are, if they live in Westmount or in Montreal, there's a good chance they're reachable online through WestmountMag.ca.
• Easy control of your ads: If your ad isn't performing well after a couple of days, adjustments can be made to the copy and targeting channels immediately to improve performance. With our flexible buy-in schedule, you can turn certain ads on and off, and adjust what keywords you're bidding for, giving you real-time control over your advertising.

• Multiple ad content types: You can advertise using animated GIFs, image galleries and videos, or combine all of these for a more engaging experience by publishing advertorials or sponsored articles dedicated to your brand, product or services. Conveying the full value of what you're offering, they are very effective in qualifying prospects and introducing them to the buying process by providing more information about your brand, products, events, and services. Advertorials are promoted alongside editorial content in our bi-weekly newsletters and in selected social media channels.
• A balanced presence on social media: Social media platforms attract diverse sets of users, and when promoting your brand we consider each platform for its specific audience, which means your ad could be promoted predominantly on specific social channels. For example, if you want to reach real estate agents, we will primarily use the real estate groups on Facebook and LinkedIn to promote your advertorial or listing.
• Video has never been more popular: We can publish your video ad on our YouTube channel for about 50¢ per viewing. Show your product in action by including a demonstration, proof of concept, or customer testimonial about your product or service, so people can see the real value you offer. Five billion videos are watched on YouTube every day, so exposing your company to that audience could be a real money maker.
• Our editorial line fits our audience: Whether they come from Westmount or neighbouring municipalities, our readers have something in common: they are savvy, connected, involved in their community, and interested in our editorial content. If you believe this audience is right for your business, advertising in WestmountMag.ca could be a wise investment.
• It's great for local businesses: Your customers are likely to do some research online before making certain purchase decisions. Local merchants and service providers have an ally in WestmountMag.ca. We can create and promote a profile of your business, a cost-effective way to get more visibility.
---
READ ALSO:
Promoting your local business online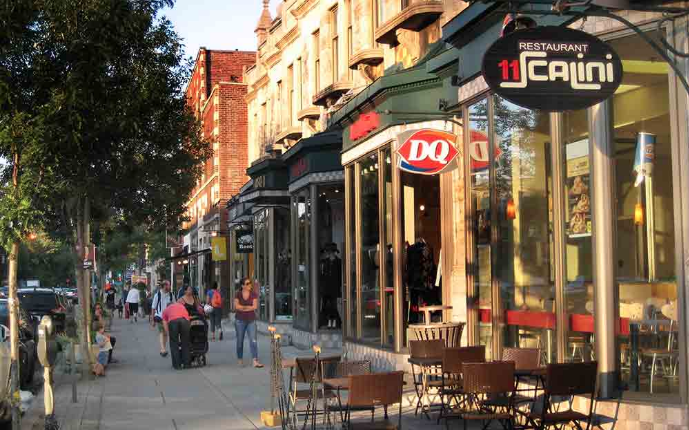 ---
Return to Advertising in WestmountMag.ca

---
---