Starting the Year off
with a Bang at Phi
The Phi Centre welcomes winter with a remarkable lineup of shows
For 2019, Phi is hitting the ground running with eight exciting and highly anticipated events. From ciné-concerts to album launches to pulsing electronic experiences, the Montreal artistic hub continues to blaze new trails in music.
Programming
January 28: Ciné-concert: The Kid + Ouri
February 7: Byetone
February 21: Ohm Hourani: Jazz of the Machine
February 23: Eli Keszler présente Stadium
March 6: Kamaal Williams
March 7: Emilie Kahn
March 8: FIKA(S) Opening Night
March 15: Vito Ricci
Ciné-concert: The Kid + Ouri
In honour of Charlie Chaplin's 130th birthday, Phi is holding a special screening of The Kid, a cult classic that changed the face of cinema when it was released in 1921. Presented as part of Cinéma Paradiso, Montreal's version of the Parisian film festival of the same name, this ciné-concert will feature DJ Ouri performing an original soundtrack created just for the event. Drawing on her signature electronic sounds, with their complex rhythms and ambient moods, the Montreal-based multi-instrumentalist and producer will give Chaplin's masterpiece a whole new spin.
Byetone
Olaf Bender is the co-founder of Raster-Noton, a well-known label of the Berlin electronic scene, and has worked under various pseudonyms over the past twenty years. Bender's Byetone project delivers a cold and powerful sound that deftly shifts between ambient, minimalist electro and industrial rock. Although his most recent album, Symeta, was released eight years ago, the German producer continues to tour internationally and share his visionary music, performing with an intensity that's nothing short of contagious. The opening act for this evening will be Automatisme, the electronic music project of producer William Jourdain from Saint-Hyacinthe, offering soundscapes at the intersections of electro-acoustic, drone, ambient and noise.
Ohm Hourani: Jazz of the Machine
It's Ohm Hourani's time to shine. The musician began recording a highly inventive album at the Phi Centre last September. Entitled Jazz of the Machine, the opus revolves around the Montrealer's favourite instrument: a modular synthesizer that generates its own rhythmic patterns. After tinkering with the instrument's settings to create some truly striking sounds, Hourani, who holds a degree in electrical engineering, brought in several talented musicians and artists to add in colour and round out his work. The organic and synthesized layers of Jazz of the Machine will be brought to life for the first time on stage at this inaugural concert.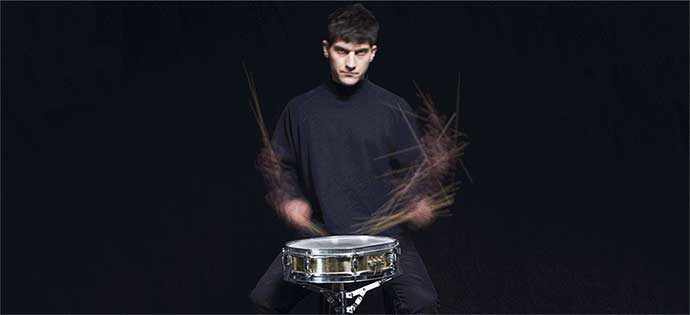 Eli Keszler presents Stadium
Sound artist Eli Keszler was clearly inspired by his move from Brooklyn to Manhattan when he created Stadium, his fast-paced ninth album, which features multiple soundscapes that mirror his brand new environment. The American percussionist and visual artist is constantly pushing his creative limits, whether in the studio, in his workshop or on stage. Opening for Eli Keszler, the trio Enters promises an equally atypical performance weaving together narrative texts and soundscapes. Band members Alexei Perry Cox, Jacob Wren and Radwan Ghazi Moumneh (a member of Jerusalem In My Heart) explore the world of the ephemeral and unpredictable.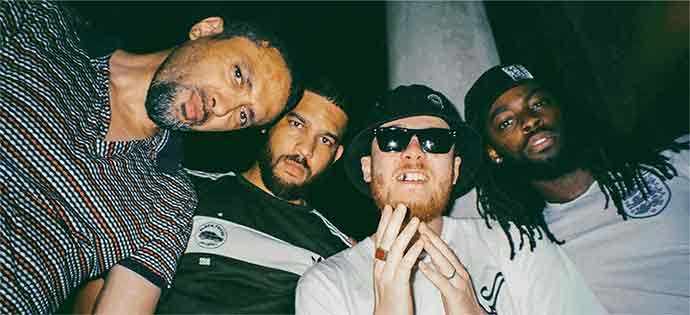 Kamaal Williams
After first gaining recognition as one half of Yussef Kamaal, the jazz duo behind 2016's acclaimed Black Focus album, prolific musician Henry Wu continues to make music under the stage name Kamaal Williams. The London native, who professes an unconditional love of jazz—especially iconoclastic artists like Chick Corea and Herbie Hancock, reveals his penchant for funk, soul, hip-hop and house music in his latest project, the brilliant album The Return, which was released last year. Montreal DJ Lexis and Indian singer and producer Jitwam will open the show and get the audience grooving.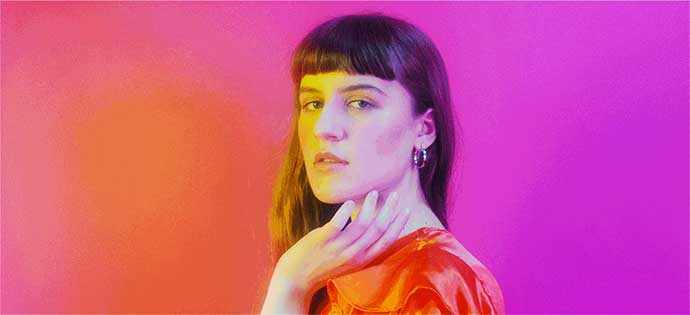 Emilie Kahn
Singer-songwriter Emilie Kahn ignited a lot of buzz with her first album, 10,000, which generated over two million plays on streaming services. The Montreal harpist, formerly known as Emilie & Ogden—in reference to her first name and the name of her harp, has garnered plenty of media attention, including mentions on the popular platforms Popmatters and Les Inrocks. Kahn continues where she left off with Outro, an ambitious second indie pop album with a melancholic vibe. Spearheaded by the magnificent first single "Island," the album was produced by Warren C. Spicer (of Plants and Animals) and will be showcased at the Phi Centre for the first time during this highly anticipated launch.
FIKA(S) Opening Night
FIKA(S), the first festival in Quebec dedicated to Scandinavian and Nordic cultures, combines music, cinema, food, lectures and networking events aimed at bringing together fans of Sweden, Denmark, Finland, Iceland and Norway. The festival has chosen the Phi Centre for the opening night of its third edition. The program for this one-of-a-kind evening will be unveiled on February 4.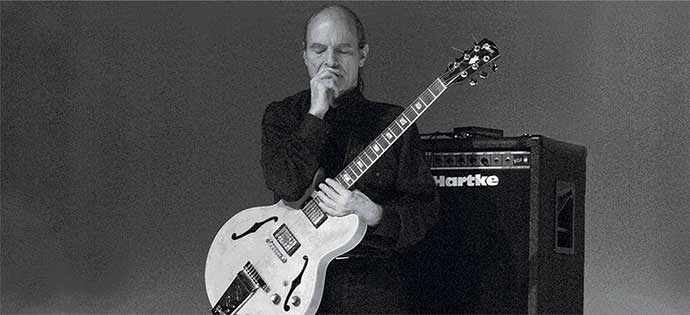 Vito Ricci
Self-taught American musician Vito Ricci got a nice surprise in 2015 when a Dutch label, Music from Memory (named in tribute to Ricci's 1985 album), decided to re-release his music at a time when it was almost impossible to find. The composer is not widely known but has captured the imagination of many experimental electronic music lovers over the past 40 years, putting his enormous talent to work in string quartets, song cycles, and small ensemble works, as well as in music for theatre and dance. In 2006, he teamed up with Montreal author and singer Lise Vachon to record the album Vocalise, which he produced and partly composed. The two creators will join forces again for this unique performance.
For details and tickets, go to centre-phi.com
facebook.com/phicentre
instagram.com/phicentre
twitter.com/phicentre
youtube.com/phicentre
linkedin.com/company/phi-centre
#centrephi
Images: courtesy of Phi Centre
Read also: The Canadian premiere of Stockhausen's Klang cycle
---

Phi is a multidisciplinary arts and culture organization dedicated to art in all its forms that cultivates all aspects of creation, development, production and dissemination. Phi is at the intersection of art, film, music, design and technology. Through eclectic programming and a strong emphasis on content creation, Phi fosters unexpected encounters between artists and audiences. Headquartered at the Phi Centre in Montreal Canada, Phi was created by Director and Founder Phoebe Greenberg.
---
---