Quarry House remodel
takes top prize at A+Awards
Completed in partnership with House of Honey, the project was selected as the 2022 Popular Choice Winner
August 15. 2022
The Quarry House project, completed by AB design studio in partnership with House of Honey, received a popular choice vote in the 2022 Architizer A+Awards and has been selected as the 2022 Architizer A+Awards Popular Choice Winner in the Private House (M 2000-4000 sq ft) category.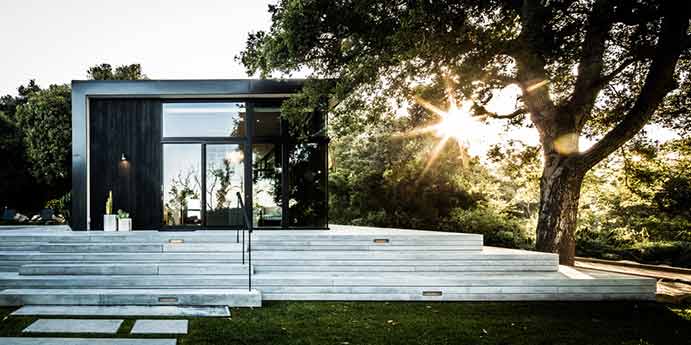 This is an unparalleled honour. The Architizer A+ Popular Choice Winners were selected by the online voting public after a two-week campaign garnering thousands of votes. With entries from over 80 countries, this recognition signifies that Architizer A+Awards truly represent the best of architecture worldwide.
Architizer
Architizer's core mission is to empower architects by connecting designers with building-product manufacturers, and via their inspiring content, awards programs, competitions and global reach spotlighting the world's best architecture. Architizer connects architects with the tools they need to build better buildings, better cities, and a better world.
The Architizer A+Awards is the largest awards program focused on promoting and celebrating the year's best architecture. Its mission is to nurture the appreciation of meaningful design in the world and champion its potential for a positive impact on everyday life. Architizer shared the world's best architecture with a global audience of 400+ million.
The Architizer A+Awards is the largest awards program focused on promoting and celebrating the year's best architecture.
Quarry House
Located in Montecito, California, Quarry House is set in a rock quarry between the Santa Barbara foothills and the Santa Ynez mountain range. Grand boulders surround this single-story residence with an enhanced wrap-around wood deck. A long hallway links both sides of the home, from the remodelled kitchen and living spaces to a new voluminous master suite addition. The project reflects the artistic and Zen qualities of the area's past—a place once inhabited by a collective of bohemian poets, writers, and artists—by maintaining original elements and reusing stones found onsite.
Preserving its local heritage, the home also shares the same quarry stone as the nearby 1956-built Buddhist complex designed by famed Santa Barbara architect Lutah Maria Riggs. The retreat-like dwelling features expertly detailed, well-appointed interiors, including bright rooms with birch-veneered ceilings, custom cabinetry and woodwork, and hand-selected furniture. Large segmented windows offer 360-degree views of the surrounding oak forest. The architects added a stepped pathway and serene garden courtyard to connect the home to a new pool and guesthouse.
Principal: Josh Blumer, Aia
Project Manager: Glen Deisler, Aia
Design Team: Clay Aurell, Aia, Robert Pester, Joel Herrera, Amy Tripp
General Contractor: J Weir Masterworks, Jed Hirsch General Building Contractor
Interior Designer: House of Honey
Landscape Architect: Progressive Environmental Industries
Structural Engineer: Darkmoon Building Design and Engineering
AB design studio
AB design studio is a full-service architecture, interior design and urban planning firm that provides world-class high-quality services. AB design studio manages a collaborative process for ideas and concepts to create valuable products that exceed all expectations.
AB design studio (ABds) is committed to consistently redefining and expanding the perception of what is possible for people and our communities through architecture and design that values creativity and a rigorous process of problem-solving. ABds strives to unleash explorative context-based designs that allow us to creatively re-assess what a built environment can provide for its users and the future.
Other articles on Architecture and Design
---
---
---