Meet the candidates
in NDG-Westmount /4
Robert Green, candidate for the Green Party of Canada in Notre-Dame-de-Grâce–Westmount
---
On October 3rd, just after the deadline for declaring their candidacy, all eight candidates from the riding of Notre-Dame-de-Grâce-Westmount were invited by WestmountMag.ca to submit a text describing their platform for free publication, on a first-come, first-served basis. The deadline for submission was Friday, October 18, at noon.
Four of the eight candidates presented their programs. The others, unfortunately, missed the deadline despite two reminders. It was WestmountMag.ca's intention to present the program of all candidates, as in the 2017 Westmount municipal election and the 2018 Quebec provincial election.
Here is the fourth article of the series, submitted by Robert Green of the Green Party.
---
Because there is no planet B!
On September 27, nearly half a million young (and not so young!) people marched in Montreal to demand concrete science-based actions to fight climate change. This event, held as part of the "Global Climate Strike" mobilization week, was apparently the biggest climate event ever on the planet! This week of protest included demonstrations in nearly every country on earth.
The most important question for all of us this election is: will we listen to the voices of these young people or will we continue to elect governments that do little more than talk about the climate emergency without taking the necessary actions to keep our children safe.
Indeed, the Liberal government has proven its inability to protect our children's future. A recent study by the Climate Action Network found that the Liberal government's current policies are amongst the worst in the G7 and correspond with four degrees of global warming. These policies virtually guarantee a catastrophic future for our children.
Even the NDP, which also likes to talk about addressing our climate emergency, is backing certain pipelines, failing to take a position on fracking and most importantly has not proposed emissions reduction targets that correspond with those of the United Nations scientists.
The Green Party is the ONLY party with a plan to reduce emissions that corresponds with the targets laid out by the UN. The world's finest scientists have been clear: if we fall short of these targets, we are inviting catastrophic risks for the future generations. A vote for the Green Party is therefore the most effective way to send a message for a science-based response to the climate emergency. Every vote we receive will amplify this message.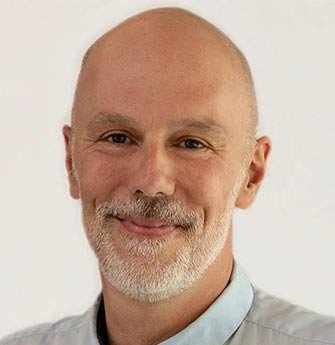 But our plan to transition to an ecologically sustainable economy is not merely an ecological necessity. We believe it is also a major economic opportunity. We want to move Canada in the direction of countries like Germany and the Scandinavian countries that have made major investments in green technologies and renewable energy that create great jobs without jeopardizing our children's futures. And we want to target such investments in exactly those parts of the country that are likely to see job losses in the fossil fuel industry. Our plan to transition to a green economy is one that leaves no one behind.
However, the environment is not our only priority. We also have ambitious plans to repair the damage done to our social safety net by decades of Liberal and Conservative austerity. We want to make major investments in social housing, eliminate poverty with a guaranteed livable income, support students to start their careers without debt and help our seniors retire in dignity. All our spending proposals are fully costed so as not to leave a burden of debt to future generations.
To pay for our promises we intend to restore some fairness to our tax system. This starts with rolling back the deep tax-cuts to corporations enacted by Stephen Harper. The former governor of the Bank of Canada, Mark Carney, did an analysis of these tax-cuts to see if they achieved their stated goal of creating jobs. Mr. Carney found that these tax-cuts did not create jobs; all they did was create billions in what he called "dead money" – money sitting in the coffers of corporations doing nothing to create jobs or stimulate the economy. The Green party wants to reverse these tax cuts to pay for the things Canadians so badly need. We also want to aggressively pursue those hiding their money in off-shore tax havens and close the loopholes the wealthy use to pay lower taxes.
Ours is a fiscally responsible plan that will improve the quality of life for millions of Canadians while making Canada a world leader in green technologies and the fight against climate change.
Though we have been a small party, a Green vote is never a wasted vote as it puts pressure on whichever party that forms government for science-based solutions to our climate emergency.
The time has never been more urgent to elect members of parliament committed to the values of ecological sustainability, social justice and reconciliation with Indigenous peoples.
Because the transition to a Green economy is as much an ecological necessity as it is an economic opportunity.
Because our children should not be burdened with a legacy of catastrophic ecological risks.
Because there is no planet B!
---
---
---