Silver Maple Communications
marketing solutions for small and medium-sized businesses
In today's business environment companies are forced to make difficult choices, balancing multiple priorities with limited financial resources when deciding on the best course of action for their business and marketing strategy. If a company doesn't have a solid marketing strategy, potential customers won't be able to learn about the business or its products and services.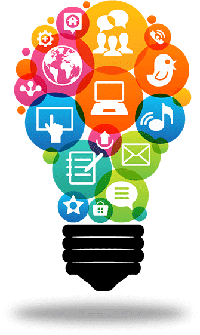 Silver Maple Communications (SMC) is your independent marketing partner specializing in developing integrated marketing solutions for small and medium-sized businesses. From business and marketing planning to marketing communications and online marketing, SMC helps its customers create and execute those marketing strategies that get their products and services in their customers' hands.
Building relationships is why SMC was founded in 2010 and it's what we enjoy most about working with our clients. It's our privilege to work with business owners and entrepreneurs; helping them achieve their business goals.
Our mission is to:
Develop marketing strategies based on best practices.
Deliver excellent value at competitive rates.
Build long-term relationships that encourage the open exchange of ideas.
And is based on these values:
Insight – Providing insight based on our experience at developing marketing solutions that enhance our client's business strategy and maximize their marketing ROI (Return on Investment).
Trust – Building long-term relationships with our customers based on integrity, trust, and mutual respect.
Teamwork – Partnering with our clients; working with them as members of their team and helping them achieve their business objectives and meet their customers' needs.
Communication – Open communication between the client's management team is essential to a successful relationship.
Let Silver Maple Communications help you realize your full investment on your marketing spend, contact us today!
---
READ ALSO


74 Melba, Châteauguay, QC  J6J 5Z4
514 452-4600
Bruce Kirby, President: bkirby@montrealmarketingconsulting.com
montrealmarketingconsulting.com
facebook.com/SilverMapleCommunications
twitter.com/silvermaple24
linkedin.com/in/brucekirby66
---
---