It's Time for a Spring Refresh
Ideas to liven up your look, your surroundings, and your intellect !
Spring is here and whether you wish to update your wardrobe, spruce up your home, enrich your mind or simply pamper yourself, look no further than our local merchants to find what you need for that Spring Refresh!
---
 Flore L'Atelier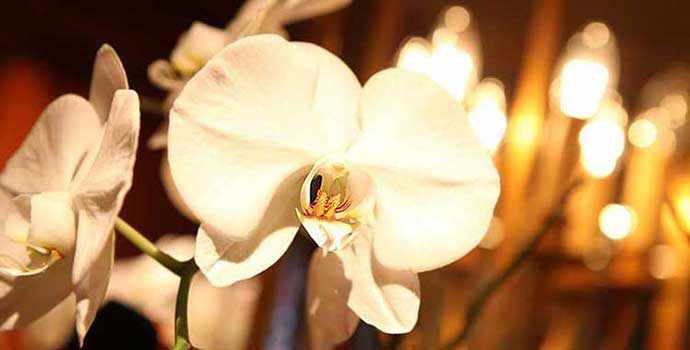 Celebrate the Coming of Spring with a fresh bouquet of flowers
Arranged with exquisite artistry, complemented by beautiful art objects and rustic furniture from the four corners of the world.
A unique boutique where you will find the most original gift for that special person.
Flore L'Atelier
4818 Sherbrooke Street West,
Westmount, QC  H3Z 1G8
514 488-3555
---
HappyLegs – Les Bas

Stylish and colorful socks for men and women,
as well as trendy and high-end hosiery
With brand names such as Jared Lang, Corgi, Nigel Knox, Dapper Classics, Falke, Berkshire, Philippe Matignon and Wolford, HappyLegs is the perfect destination to upgrade your look in an instant, get a thoughtful hostess gift, spoil a loved one or simply treat yourself to a special gift.
HappyLegs – Les Bas
4928-A Sherbrooke W
Westmount, QC H3Z 1H3
514 379-1164
 Festival Bloomsday Montréal

Festival Bloomsday Montréal celebrates
Irish-Montréal heritage, culture and literature
Grab your Edwardian duds and your straw boater hat for BLOOMSDAY, Saturday, June 10 to Friday, June 16.
Celebrated worldwide, 'Bloomsday' is June 16, the day in 1904 when main character Leopold Bloom took his walk around Dublin
as depicted in James Joyce's masterpiece, the novel Ulysses.
 Farfelu

Drop by and discover a one-of-a-kind selection of creative delights
As members of the farfelu cooperative, professional artists and artisans present unique creations in a unique setting.
Pottery, sculpture, fine woodwork, jewelry as well as wearable textile art.
Farfelu

39 Somerville Street
Westmount QC H3Z 1J3
514 488-3163
---
Coiffure Jean John
For everyday beautiful hair or for a special event,
Coiffure Jean John hair salon is the ideal choice!
Like a family, our team at Coiffure Jean John has been at the very same address for more than 35 years, offering hair cutting services for men, women and children. This salon takes pleasure in greeting its customers, with or without an appointment.
Coiffure Jean John
4897 Sherbrooke Street West
Westmount QC H3Z 1H2
514 486-6261
---
Charlotte & Gabrielle
Come and discover our spring-summer collection!
Charlotte& Gabrielle is a high end consignment destination where covetable brands are available at very attractive prices.
Charlotte & Gabrielle
353 Prince Albert
Westmount QC H3Z 2N9
514 488-7700
---
Victoria Village Street Festival

The Merchants of the Westmount Victoria Village invite you
to celebrate the 37th annual Street Festival from June 9-11
The big day is the Saturday.  There will be a stage at Prince Albert Square with all kinds of entertainment,
and kids activities at the corner of Somerville and Victoria!
Music  •  Food Trucks  •  Sidewalk Sale
Eric Goldberg
Invites you to a new and refreshing jewelry experience
in a warm welcoming environment
Atelier Lou
376 Victoria Avenue  #100
Westmount, Quebec  H3Z 1C3
514-506-8174
---
 This Spring plant something new!
Mark your calendars! The Westmount Perennial Plant Exchange and Sale will take place, rain or shine,
Thursday, May 18 in Westmount Park on the lawn in front of the Westmount Library.
Read the full article in Westmount Magazine
---
---