Summertime, when the living is easy
Suggestions to liven up your look, your surroundings, and your intellect!
The summer season is coming and whether you wish to update your wardrobe, spruce up your home, enrich your mind or simply pamper yourself, look no further than our local merchants to find what you need to liven-up your summer!
---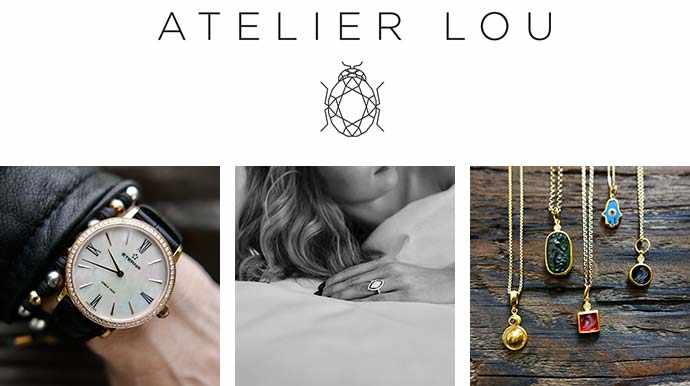 Eric Goldberg invites you to a new and refreshing jewelry experience
in a warm welcoming environment.
It is a rare occasion that a brand can embody both experience
and a desire to create something new, fresh and unique.
"Aside from building trust and relationships with our clients, being able to create the special,
unique piece of jewellery that someone has always dreamed of having is Atelier Lou's driving purpose."
376 Victoria Avenue  #100
Westmount, QC  H3Z 1C3
514-506-8174
www.atelierlou.com
---

You wanted it. We got it!
Yes, the HydraFacial treatment is now available at Annie Young.
Book your appointment now for cleaner, intensely hydrated and glowing skin.
You're going to love it!
Your one-stop luxury beauty salon and spa located in the Victoria Park Complex, in Westmount.
376 Victoria Avenue #430
Westmount QC  H3Z 1C3
438 383-9939
www.annieyoung.com

WE ARE YOUR ONE-STOP FRAME SHOPPE
With thousands of choices and a team of experts, we are your one-stop frame shoppe.
Conveniently located in Westmount, Dorval and Beaconsfield!
With 40-years of experience,
we can help
Le Frame Shoppe offers a unique experience unlike any other in the framing industry
with the ability to satisfy all of your framing needs from residential to commercial services.
Boasting a 4500 square foot production facility, 3 retail shoppes and our commercial, Framepro Services,
we can exceed expectations on your small or large-scale projects. From inspiring design to shipping out your projects,
we want your framing experience to be remembered. After all, life is better framed and we want to show you why!
WESTMOUNT
318-A Victoria Avenue, Westmount, QC H3Z 2M8
BEACONSFIELD
442 Beaconsfield Blvd., Beaconsfield, QC H9W 4B9
DORVAL
2146 Route Transcanadienne, Dorval, QC H9P 2N4
514 369-2633
www.leframeshoppe.com
Doo Salon
Want to change your head?
Let us take care of finding your cut that suits your personal style without fear of false notes!

As soon as it's time to change your cut, you can rely on Salon Doo with your eyes closed!
This chic Westmount establishment has built a reputation of choice and its popularity continues to grow.
Bilboquet Westmount

New partnership with Toi, moi et café!
Come and enjoy a specialized grade coffee, an assurance of quality, taste and freshness!
4864 Sherbrooke Street West
Westmount, QC  H3Z 1H1
514 369-1118
www.bilboquet.ca
---
Autobella Car Wash

Grand Prix Special
Get into the spirit of the race!
Offer valid until June 30, 2019
 Exterior washing
+ Rim refurbishment
+ Armoral on tires
+ MIAMI SHINE Luxury wax
$55
(all vehicles)
Add ONLY $10 for an interior cleaning
514 449 5522
WESTMOUNT SQUARE
ALEXIS NIHON
LE CHATEAU
PLACE VILLE MARIE
1000 DE LA GAUCHETIÈRE OUEST
www.alexisnihon.com/en/getting-there/car-wash/
Westmount Windows
Home maintenance projects? We've got you covered!
Window cleaning • Gutter cleaning • Hand washing • Pressure washing • Painting and staining
Call now for a free estimate
438 882-9705
or check us out on Facebook
Westmount Windows
---
Cité médicale Montréal
With the summer season on our doorstep, come discover our multitude
of treatments offered in clinics to restore your skin's natural radiance.

Whether it is a facial or body treatment, the team at the Department of Aesthetic Medicine at
La Cité Médicale Montréal will be able to provide you with information on the right treatment for you.
Visit our website esthetiquelcmm.com now to learn about our current promotions on several aesthetic treatments.
Festival Bloomsday Montréal
proudly presents two very special events!

Festival Bloomsday Montréal unpacks the rich, storied culture of the Irish in Montréal
through walking tours, films, music, talks and conversations.
Festival Opener: Atwater Library
The Music of Mrs. Joyce: Exploring Nora Barnacle's Traditional Soundscape
June 12th at 12:30
Classical Connections: Joyce, the Aran Islands & Riders to the Sea (by Synge)
June 15th at 7:30
---
Centaur Theatre

A great big thank you for making Centaur Theatre's 50th season a thrill for us to present to you!
Our 51st season promises unparalleled
and engaging theatre reflecting today's world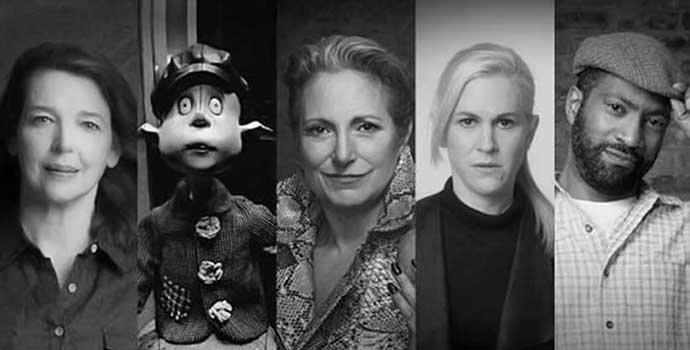 Theatre is the place!
Centaur Theatre Artistic and Executive Director, Eda Holmes, has proudly announced a striking line-up for Centaur Theatre's 51st season with carefully selected plays and events that cater to every taste.
With a new season come thrilling new opportunities. The main stage Essential Series is condensed to five productions, leaving room to add new, exciting events to the Centaur Presents Series and the enriching Conversations Series.

Tickets and other information
---
---