COVID-19 vaccination
February 1st update
A newsletter to keep you informed of the latest news about the vaccination campaign
The Office of Member of National Assembly for Westmount-Saint-Louis, Jennifer Maccarone, has created a newsletter in the last few weeks to provide you with the latest news on the COVID-19 vaccination campaign.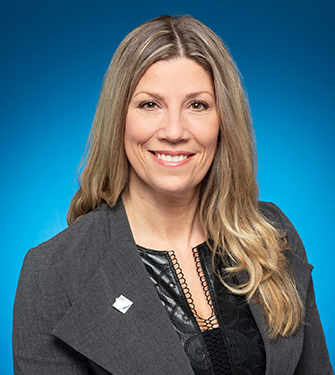 Ms. Maccarone communicates regularly with CIUSSS of the riding (CIUSSS du Centre-Ouest-de-l'Île-de-Montréal and CIUSSS Centre-Sud).
These establishments are currently vaccinating priority group 3, autonomous or semi-autonomous people who live in private seniors' homes (RPAs) or in certain closed residential facilities for older adults.
The starting date of the public campaign, beginning with people 80 years of age or older, depends on the availability of vaccines. The estimated date of deployment is the first week of March 2021.
4 vaccination sites on the territory
The CIUSSS will be performing public vaccinations at 4 locations in our territory:
Palais des Congrès
Carré Décarie
7101, avenue du Parc
Bill Durnan Arena
In total, between 3,600 and 7,700 doses per day will be given at these four sites. These sites, chosen for various reasons including their accessibility and capacity, will be open seven days a week, from 8 am. to 8 pm. Furthermore, the CIUSSS-Centre-Ouest is looking into potentially adding an additional site to facilitate access for the citizens of Westmount—Saint-Louis.
Sign up for the newsletter to be notified when you have access to immunization services.
Members of the public will soon be able to make appointments online through the Clic Santé platform or by telephone. The CIUSSS is setting up a call centre for this purpose. If you are subscribed to the MNA's newsletter, you will be notified when you have access to these services.
In anticipation of potential needs for our seniors regarding transportation to vaccination sites, Ms. Maccarone's office is actively seeking volunteers who are able to drive and accompany citizens in need. If you are interested in supporting this initiative please click here.
---
If you would like to receive updates on the COVID-19 vaccination campaign, subscribe to the newsletter of Member of National Assembly for Westmount-Saint-Louis, Jennifer Maccarone, by sending an email with your contact information to Jennifer.Maccarone.WSL@assnat.qc.ca or by calling (514) 395-2929.
Featured image: Marco Verch – StockPholio.ne
Other articles from Jennifer Maccarone
---
Jennifer Maccarone is the Official Opposition Critic for Diversity and Inclusion, LGBTQ2 and for People Living with Handicaps or Autism Spectrum Disorder.

---
---