Westmount Magazine
looks back at 2020
A sampling of our most-read articles of the past year
Here are some of the articles that captured our readers' attention in 2020. While some reflect current topics of world interest, many are closer to home. These results are also valuable indicators that give us insight into the topics of interest to our readers and help us guide our editorial line.
We would also like to take this opportunity to offer our most sincere thanks to our loyal readers, contributors and advertisers for your continued support and wish you a Happy New Year 2021!
So here are the Top 10 most-read articles in 2020:
Nº 1
THE SOUND OF SILENCE MEETS COVID-19
A timely parody of Simon and Garfunkle's famous song.
By Byron Toben
Hello all Theatre and other Entertainment viewers on Westmount Magazine,
As you have undoubtedly noticed, many theatre, music and other entertainment gatherings have been curtailed for the immediate future due to the worldwide pandemic of COVID-19. (continue reading)
---
Nº 2
REAL ESTATE TALK: CERTIFICATE OF LOCATION /2
Why it should be up-to-date upon the property entering the market.
By Joseph Marovitch
The seller, after months of campaigning, finally receives an offer on their property. The conditions of inspection and financing are satisfied. Then the notary indicates to the seller that the seller requires a new certificate of location since the old certificate is 15 years old and the bylaws and cadastre numbers have changed. The seller says no problem and orders one. (continue reading)
---
Nº 3
WESTMOUNT PLACES AND THEIR STORIES /31
The history behind the familiar: Braeside Place.
By Michael Walsh
The farmers… in the breas.
– J. Robertson, General View of Agriculture in Perth, 1799
There is a popular idiom that states "good things come in small packages". Many "good things" became evident while finding forgotten stories embedded in the foundations of less than a dozen homes. From housing Polish war refugees, Birks jewellery stores to Canada's ninth prime minister, the stories unfold as we go back through the years. (continue reading)
---
Nº 4
NOT JUST ANOTHER SONG AND DANCE MAN
Multi-talented performer Don Jordan reflects on his career past and present.
By Carmen J. Michaud / Photography by James St Laurent
In the 60s, teens in Montreal tuned into Like Young on CFCF-12 on Saturday evenings. It was a dance programme that featured pop singers of the day, some local and some American. There were go-go dancers perched on columns that we could emulate. (continue reading)
---
Nº 5
DARKNESS AND LIGHT: MONTREAL, ITS ENVIRONMENT, AND VALÉRIE PLANTE
The Technoparc Wetlands, a test case for Montreal's mayor.
By Patrick Barnard 
I – THE DARKNESS OF SPRAWL
The environment of Montreal is exceptional – a large island, surrounded by water, with the St. Lawrence river rushing by its southern shore and a humid climate that can be biting in winter, and semi-tropical in the summer. All across the area flow underground streams, many of them previously at the surface, but now hidden from sight. (continue reading)
---
Nº 6
FRED ASTAIRE VS. GENE KELLY: YOU BE THE JUDGE
The third of David Novek's movie series featured the two greatest male film dancers.
By Byron Toben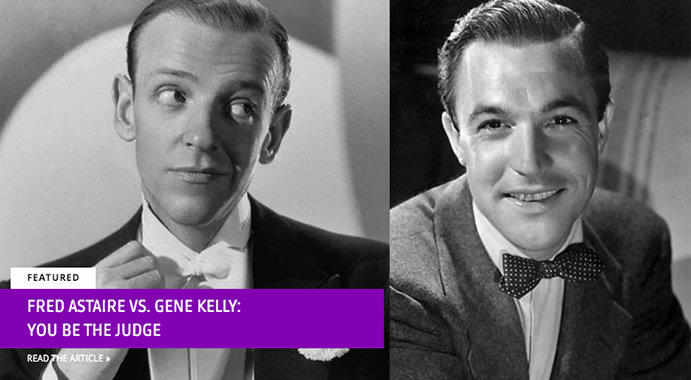 Film publicist David Novek continued his Movies, Musicals and Memories series on November 7 at the Cummings Centre with Fred Astaire Vs. Gene Kelly: You Be The Judge, about the legendary film dancers. (continue reading)
---
Nº 7
REFLEXIONS ON BUILDING THE POST-COVID-19 SOCIETY
An interview with Frédéric Pierucci about the foundations for a new post-pandemic era.
By Luc Archambault 
Luc Archambault interviewed Frédéric Pierucci, author of the book, The American Trap (awarded with the 2019 Human Rights Literary Prize, Hodder & Stoughton publisher), in which he recounts how he was used as a hostage in the "war of law" waged by the United States against large European companies and how he unwittingly discovered the workings of American justice, where everything is negotiated and everything has a price. (continue reading)
---
Nº 8
SCANDAL AT THE QUEBEC MINISTRY OF ENVIRONMENT
The Green Coalition calls for a public inquiry
As an update, WestmountMag.ca presents the 147th edition of the Pimento Report hosted by Patrick Barnard and featuring Jim Harris of Technoparc Oiseaux. In the video, Jim and Patrick visit the Technoparc and report on the state of its wetlands. (continue reading)
---
Nº 9
THE HAMMER COMES DOWN: TRAFFIC TICKETS
A few quick tips on fighting certain traffic tickets.
By Linda Hammerschmid 
By and large, most drivers have "earned" some traffic tickets in their driving careers. Be they for parking or moving violations take the time to review in detail your ticket before simply paying it. (continue reading)
---
Nº 10
SOCIALLY SAFE ETIQUETTE DURING COVID-19
Physical distancing tips to help you when you are out and about.
By Wanda Potrykus
During the current COVID-19 pandemic, there is a myriad of posters and public service announcements informing us of the correct way to cough, sneeze and wash our hands, while others urge us to practise 'social distancing'. But there are seemingly very few that touch on the subject of the Hows and Whys of physical distancing, especially when we go out for groceries, or to take a walk, with or without a partner, the kids and the dog. (continue reading)
Feature image: Big Ben in Japan via StockPholio.net

---
---
---