Westmount places
and their stories /25
The history behind the familiar: Hillside Avenue and its adjacent lane are some of my favourite walking routes
By Michael Walsh
Previously published April 27, 2019
Cities have the capability to at any moment shift out of the familiar, even if you have lived in one all your life.
– Kate Milford
For some reason, Hillside Avenue and its adjacent lane are one of my favourite walking routes. Spanning the former M.A.A.A. grounds to Metcalfe Avenue, it borders Canadian Pacific Railway's tracks. One could describe the area as eclectic – a result of non-residential development in its formative years. Instead, large areas of the street were used for loading and unloading railway freight. Clearly, these operations caused a danger to residents forcing the Town, in 1893, to delineate the tracks from the street by means of a railway fence.
The early void of residential construction created a large availability of building lots for commercial and industrial purposes. Examples include C.P. Railway's freight office, Montreal Water and Power Company's building, the Mount Royal Riding Academy, several former coal yards, an ice delivery depot and a stone cutting company. Today, the area is architecturally unremarkable but it does possess a unique charm with its unobstructed view over Westmount's Athletic Grounds.
Over time, the former coal yard lots gave way to Résidence Hillside, a City of Westmount initiative to provide housing for residents whose homes on Selby Street were expropriated during the construction of the Trans Canada Highway. The buildings are currently operated by Office municipal d'habitation de Montréal. In addition, the former Westmount Public Security headquarters, on 4 Hillside Avenue, was demolished, in 1990, to allow construction of Centre d'hébergement St-Margaret, a provincial nursing home.
Today, the street is a favourite for walkers and joggers since there is very little local traffic. On one occasion, however, I did come across a lost visitor attempting to return a rental car at the airport. How he ended up on Hillside Avenue remains a mystery – but this occurred before the common use of GPS.
Hillside Avenue, despite its tranquil appearance, hides a long-forgotten dark side: the senseless murder of the Marrotte family's eight-year-old son in October 1901. The newspaper headline read "Eight Year Old Boy Robbed of a Few Pennies Then Killed". The story continues:
"One of the most brutal and cold-blooded murders known in police annals of the Island of Montreal was committed in the town of Westmount… Shortly before 10 o'clock the mutilated body of Herrick Marrotte… was found lying behind a pile of bricks in a vacant lot at the corner of Hillside and Metcalfe avenues only a few yards from the home of his parents… His death was shrouded in mystery until yesterday morning when a labourer named Thorvald Hansen, 35 years of age, walking into the Central Police Station and said to Sergeant Poulin: 'I want to be locked up, as I have committed a murder. I have killed a boy in a place near a square outside this city'."
"Prisoner told the story of his crime in a cool and deliberate manner and expressed no remorse for the fiendish crime he had committed. He gave his birthplace as Copenhagen, Denmark, and has served in the British Army in India, and was latterly engaged as a fireman on a steamer."
Sherbrooke Examiner, October 28, 1901
With those facts behind us, a walk along Hillside Avenue takes on an entirely new perspective. As Plato wrote, "Things are not always what they seem, the first appearance deceives many…"
At this point, let's step back in time and revisit the original Hillside Avenue residents and proprietors who collectively created the street as it is today.
To begin, the street was originally named St. Augustine Street. The Village Council renamed it to Hillside Avenue on August 5, 1889.
Saint Augustine was born in 354 AD in North Africa. He developed the doctrine of Original Sin which had a long-lasting influence in Christian beliefs. In short, the doctrine is based on the original couple (Adam and Eve) created with free will; however, they made the wrong choice. As such, all future descendants became a party to this sin.
3 Hillside
Mount Royal Riding Academy (1911)
"Mr. R. Montgomery Rodden is the architect… The structure affords stabling accommodations for nearly a hundred horses… ladies' and gentlemen's dressing and waiting rooms… will be conveniently dispersed of on the mezzanine floor."
"The exercising arena, which is 150 feet in length by 50 feet in width, is located on the second floor, and overlooking this is a large observation and lounging room, with plate glass front, also social and tea-rooms all of which are elegantly furnished and decorated. Above all this, and on the third gallery will be the visitor's gallery, also store-rooms and attendant's apartments."
– Westmount News, March 31, 1911
Military Stores, Ordnance Stores Depot (1930)
Royal Canadian Ordinance Depot, Military District No. 4 (1940)
Royal Canadian Army Service Corps (1950)
Eleventh Signal Regiment (1960)
Royal Canadian Corps of Signals (1960)
34 Combat Engineer Regiment (2012)
4 Hillside
Rogers Elias Coal Company Limited (1930)
(Interestingly, Elias Rogers' descendant, Edward S. Rogers Jr., founded Rogers Communications)
McParland Refrigeration Registered (1940)
7 Hillside
Quinlan Cut Stone Limited (1930)
"John Quinlan, president of John Quinlan and Company, Quinlan Cut Stone, Limited, and the Georgian Bay Quarries Limited, dies here in 68th year. The death occurred yesterday at his residence, 323 Redfern avenue, Westmount, after a long illness, of John Quinlan."
"Mr. Quinlan, who was an extremely well-known businessman in the city, and who furnished stone for the new courthouse, the main post office and many other public buildings in Montreal, was born in this city in 1868, the son of Timothy Quinlan and Katherine Kelly."
"He was educated in the local public schools and started his business career with John Burns and Company in 1883. In the following year, he joined the firm of Stewart and Quinlan and was with that firm until 1895, in which year he started the present company of John Quinlan and Company."
"In 1908 he opened up the Glen-bow stone quarries under the firm name of Quinlan Carter Limited, which supplied the cut stone for the Parliament buildings in Edmonton, public buildings in Calgary, the Lieutenant-Governor's house at Strathcona, and many other undertakings. He sold out his interest in that concern in 1912."
"Among the buildings he erected were the civic library, Montreal; pathological and engineering buildings, McGill University: Bishop's College School, Lennoxville; the Church of the Messiah; First Baptist Church; St. Patrick's Orphan Asylum, Outremont; the power buildings, Montreal; St. Peter's Church, Sherbrooke; Queen's Hotel; Royal Bank Building; Bell Telephone Building; Sacred Heart Convent; Ascension Church, Westmount. He was a member of the Board of Trade, and an ex-president of the Montreal Builders' Exchange; he was an ex-Grand Knight of the Knights of Columbus."
"He professed the Catholic faith and was well known for his work among Catholic organizations. In 1896, he married Elizabeth Cogan, daughter of Simon Cogan, and is survived by her, one daughter, Mrs. John C. Kelly, of Montreal, and six sons, James, Gerald, John Jr., Robert, Harold, Clarence. Two sisters also survive, Mrs. John Cavanagh and Mrs. Fred Kirkup, both of Montreal, and eight grandchildren."
"He was a governor of the Montreal General Hospital, and director of the Federated Catholic Charities; at one time he was a governor of Loyola College and the Catholic High School."
"Mr. Quinlan was the youngest member of a pioneering building family and his activities took him to many parts of the country. He was a brother of the late Lawrence Quinlan, a well-known contractor In his time, and of the late Hugh Quinlan, of Quinlan and Robertson. In the course of his business career, he introduced modern methods Into Canadian construction work, being the first to make use of steam shovels in excavation."
Montreal Gazette, July 5, 1935
10 Hillside
Evans Brothers, coal & wood (1899)
12 Hillside
Montreal Caledonia Curling Club (1960)
27 Hillside
Cliffside Garage Company (1920)
Nelson Garage (1940)
C. J. Dryden Company Limited (1940)
Alloycraft Limited (1950)
Williams Autobody Registered (1950)
Winart Limited (1950)
Kemrok Chemicals Limited (1950)
John Reid & Sons Limited (1950)
31 Hillside
Samuel Marrotte, Marrotte, Leblanc & Company, coffee suppliers (1899)
Samuel Marrotte obtained several patents in the making of coffee products. Notably, in 1880, the Canadian Office issued a five-year patent for "Milk Coffee" or "Café au Lait", a dry food preparation composed of ground coffee, or chicory, milk and sugar, prepared and mixed with fresh coffee.
39 Hillside
W. J. Banallack, Benallack Lithographing Company (1899)
51 Hillside
A. G. Walford, photographer (1899)
George M. Webster (1902)
Webster Brothers & Parks manufactured hardwood mantles, fireplaces and tiles.
105 Hillside
T. G. Trenholme (1902)
The Lackawanna & McCroy Coal Company (1920)
65 Hillside
P. McCuaig Limited (1950)
151 Hillside
Montreal Water & Power Company (1920)
"The Great Depression (1929–1939) brought to light the abusive practices – inadequate service, high rates, exorbitant profits – of the electricity monopolies that were operating in Québec. The government was urged to intervene and to regulate a service that had become essential. On April 14, 1944, the Québec government created Hydro-Québec and gave it the mandate to manage the electric and gas facilities of the Montreal Light, Heat and Power Company. From the start, the new utility faced a formidable challenge: meeting demand that was spiralling upward at an astounding 7% per year. To cope with this growth, Hydro-Québec had to double its generating capacity every ten years until the beginning of the 1980s.
Hydro-Québec
Hydro-Quebec (1950)
City of Montreal Water Service Department (1960)
153 Hillside
J. Stewart & Company, builders (1910)
Merchants Coal Company Limited (1930)
City Ice Company Limited (1930)
Bell Telephone Company, Plant Department (1960)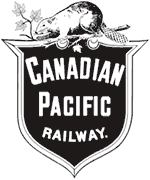 154 Hillside
Canadian Pacific Railway Freight Office, Westmount Branch (1940)
156 Hillside (former civic number)
George Luckhurst – Assistant Secretary, Pillow & Hershey Manufacturing Company (1899)
"Montreal Rolling Mills had acquired the Pillow-Hershey Manufacturing Company in 1903, seven years before the merger. And Pillow-Hersey was successor to the businesses of Mansfield Holland, founded in 1856, and the City Nail and Spike Works, founded in 1839 to carry on the business of a cut nail plant established in Montreal by John Bigelow sometime in the 1790s. Montreal Rolling Mills Company had itself been organized in 1868 to take over the business of Morland, Watson & Company, founded in the 1850s. The property today forms the Notre Dame Works, largest of Stelco's four plants in the Montreal area."
University of Western Ontario Library
158 Hillside (former civic number)
J. T. Ewart, coal and ice merchant (1899)
John Meyers (1902)
162 Hillside (former civic number)
W. S. McPhee, R. & O. N. Company (1899)
J. B. Brannen, contractor (1902)
164 Hillside
John Armstrong, confectioner (1902)
167 Hillside (former civic number)
Heat Makers Limited (1950)
Payment Sweets Incorporated, confectioners (1960)
The Aldan Company Limited, candy distributor (1960)
168 Hillside
J. G. Cornell, bookkeeper (1902)
169 Hillside (former civic number)
Thomas Conroy, milk dealer (1902)
170 Hillside (former civic number)
Quebec Chalkboard & Vacuum System (1970)
Hillside Lane
Ross & Anglin Ltd. yards (1940)
Ross & Anglin (with their head office now in Ottawa) is still a major commercial, institutional and industrial construction company.
Images: Michael Walsh, unless indicated otherwise
Read other articles by Michael Walsh
---

Michael Walsh is a long-time Westmount resident. He is happily retired from nearly four decades in the field of higher education technology. A "professional student" by nature, his academic training, and publishing, include statistical methodology, mycology and animal psychology. During this period, he was also an officer in the Canadian Armed Forces. Prior to moving to Montreal, he was contracted by the Ontario Ministry of Education evaluating bilingual primary and secondary school programs. Today, he enjoys spending time with his (huge) Saint Bernard while discovering the city's past and sharing stories of the majestic trees that grace the parks and streets. He can be contacted at michaelld2003@hotmail.com or through his blog Westmount Overlooked
---
---