Westmount places
Redfern Avenue
The history behind the familiar: Redfern Avenue was opened in 1901 with land ceded from the Grey Nuns
By Michael Walsh
Previously published May 10, 2019
There are streets to enjoy, there are streets to wander aimlessly and also there are streets to contemplate!
Mehmet Murat ildan
My earliest recollection of Redfern Avenue occurred while residing in a small former mining community in the interior British Columbia. Their local post office processed large quantities of mail going to Reader's Digest Canada that one didn't have to address the envelopes – their office had an inked stamp with the company's Redfern Avenue address!
Today, Reader's Digest Canada's offices are located outside Westmount; and their former building is a condominium complex.
With that recollection behind us, let's delve into the street's historical roots. Redfern Avenue and its neighbour Kensington Avenue were opened in 1901 with land ceded from the Grey Nuns. In its original configuration, the street stretched from Western Avenue to St. Catherine Street.
"That in consideration of a free cessation to the Town of Westmount by the Rev. Sisters of the Grey Nuns of the land… required to open a proposed new street across their property from Western Avenue to St. Catherine Street, the Town of Westmount will exempt from ordinary Municipal taxation… a portion of Cad. 277 lying on north side of Western Avenue equal in superficial area to the area of the proposed new street now to be ceded to the Town…"
– November 4, 1901
This allowed the extension on Kensington Avenue to St. Catherine Street…
"… and the opening of a street parallel thereto and to the east thereof, at a width of sixty-six feet… (today's Redfern Avenue)."
– December 2, 1901
Others that owned property also ceded their land to the City to allow the new streets to run parallel to each other.
"… that the town accept a cession from the other proprietors of land required for such new streets… to wit, sale and cession from Robert MacKay, sale and cession from Alexander C. Hutchinson, sale and cession from James J. Jackson, sale and cession from John R. Coward et al., sale and cession from the Grey Nuns."
– December 2, 1901
The next year, the City named the street Redfern Avenue.
"… the street recently acquired by the Town and about to be opened… is hereby named 'Redfern Avenue'… "
– July 7, 1902
At this point, one wonders who or what does Redfern honour, and most people would guess something British. The answer, however, is James Henry Redfern, Mayor of Westmount from 1894-1895. (The surname originates from the village of Redfern near Rochdale England.)
"There was submitted and read a letter dated 9th July instant from Mr. J. H. Redfern, expressing thanks for the action of the Council in naming a street with his name…"
– July 10, 1902
The street's four original houses (civic numbers 232, 234, 236 and 238) were designed by Edward and W. J. Maxwell in 1905.
"Submitted and read letter dated 26th April 1905 from Messrs. E. & W. J. Maxwell architects, apply for a sewer, roadway, sidewalk and water and gas connections to serve four houses about to be built by them on Redfern Avenue."
– May 1, 1905
The Montreal architects, Edward and W. J. Maxwell, were well respected in their design of turn of the century country houses. Edward Maxwell convinced Sir William Macdonald to open a School of Architecture at McGill University. Other works include: St. James Methodist Church, the Hugh Graham house (Maison Alcan) and the Commercial and Technical High School (Ecole des Beaux-Arts).
Three years later, the City macadamized the street with the cost shared by the fronting proprietors paying $1.50 per running foot on each side.
Interestingly, there was an existing northerly extension of Redfern Avenue stretched to Sherbrooke Street; however, it was privately owned and named Cambridge Avenue. It was an unpaved road with no water or utility connections. The owners ceded this road to the City in 1911.
"Your committee having considered the communications of Messrs. Hon. R. S. Weir, M. H. Day and J. P. Black, dated 24th February and 18th March 1911, offering to cede to the City for use as public streets the following properties:"
"… having a superficial area of 58,673 feet, known as Oxford Avenue…"
"… having a superficial area of 58,674 feet, known as Cambridge Avenue both of the above described properties leading from Western Avenue to Sherbrooke Street…"
"It is recommended that the Mayor and City Clerk be authorized to sign, on behalf of the City, a deed of cession from the proprietors, accepting the above described properties as public streets free and clear of all encumbrances… "
– March 21, 1911
One year later, in an effort to rationalize street names, the City renamed Cambridge Avenue to Redfern Avenue on May 6, 1912; and, three years later paved the entire surface with scoria blocks and asphalt.
That brings to the end the street's origins – thankfully, an uneventful story. For once, there are no long-forgotten gruesome back-stories.
Let's take a walk along Redfern Avenue and become acquainted with some the street's original residents. Many of their stories have been lost over the years – leaving only their names, and on occasion their professions, as a legacy to the street as it appears today.
215 Redfern
Former Reader's Digest Canada building (early 1960s-1998)
232 Redfern
Kilpin Leph (1906)
234 Redfern
John Quinlan, contractor (1906)
236 Redfern
R. Hicks (1906)
238 Redfern Avenue
Alex B. Brown (1906)
William E. Findlay, insurance agent (1923)
323 Redfern
John Quinlan (1934)
"John Quinlan Dies Here in 68th Year. The death occurred yesterday at his residence, 323 Redfern Avenue… president of John Quinlan and Company, Quinlan Cut Stone, Limited, and the Georgian Bay Quarries Limited… In 1908 he opened up the Glenbow stone quarries… which supplied the cut stone for the Parliament buildings in Edmonton, public buildings in Calgary, and the Lieutenant-Governor's house at Strathcona… Among the buildings he erected were the civic library, Montreal pathological and engineering buildings, McGill University; Bishop's College School, Lennoxville; the Church of he Messiah; First Baptist Church; St. Patrick's Orphan Asylum, Outremont; the power buildings, Montreal; St. Peter's Church, Sherbrooke; Queen's Hotel; Royal Bank building; Sacred Heart Convent; Ascension Church Westmount…"
Montreal Gazette, July 5, 1935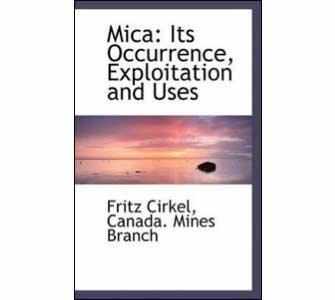 358 Redfern
"It was reported the Lieutenant William Gaston Tellier, R.C.N.V.R., has been awarded the George Cross, for "courage and coolness" in a bomb disposal incident. The Committee directed that a letter of congratulations be sent to Lt. Tellier's mother, Mrs. H. J. Tellier who lives at 358 Redfern Avenue."
– May 18, 1942
368 Redfern
Fritz Cirkel, mining engineer (1914)
Charles B. Falardeau, manager, Canada Industrial Company Limited (1914)
The Canada Industrial Company Limited, founded in 1883, was a Montreal based manufacturing and mining company.
376 Redfern (former civic number)
Lt. Colonel Fred Massey (1936)
Brigadier A. E. D. Tremain (Awarded Order of the British Empire, 1946)
Images: Michael Walsh
Read other articles by Michael Walsh
---

Michael Walsh is a long-time Westmount resident. He is happily retired from nearly four decades in the field of higher education technology. A "professional student" by nature, his academic training, and publishing, include statistical methodology, mycology and animal psychology. During this period, he was also an officer in the Canadian Armed Forces. Prior to moving to Montreal, he was contracted by the Ontario Ministry of Education evaluating bilingual primary and secondary school programs. Today, he enjoys spending time with his (huge) Saint Bernard while discovering the city's past and sharing stories of the majestic trees that grace the parks and streets. He can be contacted at michaelld2003 @hotmail.com or through his blog Westmount Overlooked
---
---