Westmount places:
Brooke Avenue
The history behind the familiar: the former residents that called Brooke Avenue their home
By Michael Walsh
Updated September 19, 2022
"Yes, Virginia, there is a Brooke Avenue" – however, how many people know its location? As for myself, I had no idea that the street existed. That's not surprising, given that it is not listed in the municipality's valuation roll.
The street honours Thomas Walker Brooke and George Brooke of County York who owned investment property in Cote St. Antoine. It runs between rue Selby and rue Saint-Antoine. The easterly portion is bordered by a former commercial building (constructed in 1933, now lodgings) fronting 3035 rue Saint-Antoine, and on the westerly side by more lodgings located at 3101 rue Saint-Antoine.
The former building has been repurposed over the decades. Initially, it was used as a service center for Moreland Motors in the 1930s, then occupied by Bristol-Myers (today Bristol Myers Squibb) in the 1940s, and later a warehouse for D. W. Ogilvie and Company.
The final occupant was the Aviron Technical Institute in the 1960s, later forming the Aviron Security Academy. (In the 2000s the building was used, for a brief period, as an art studio, Studio 371). Today, the building is owned by a resident of chemin Edgehill and used as rental units.
The latter building comprises two rental units with entrances on both rue Saint-Antoine and Brooke Avenue (unit numbers 4 and 6). The building's current owner resides near Kingston, Ontario.
One could say, in its current state, the street is devoid of any character. One could transpose this street onto any North American city streetscape with little difficulty. This, however, was not always the case.
Stepping back in time shows the street as a vibrant residential community boasting a range of occupations – many of which reflected its proximity to the tracks operated by the Canadian Pacific Railway (Atlantic and Northwest Division).
Interestingly, the street was initially a continuation of Clandeboye Avenue – and until 1897, bore the same name. (Today, Clandeboye Avenue terminates at Prospect Street).
The first residential building, civic number 8, constructed in 1898, was occupied by a baker named Eugene Olivier.
By 1899 the street's residential population increased by a factor of twelve, representing a cross-section of occupations from dressmakers to piano dealers.
One can imagine the street being tree-lined, bordered by vegetable and flower gardens, store windows displaying the latest wares and the sounds of children playing.
The transformation from a vibrant residential community, full of potential, to today's bleak and barren appearance, occurred over a forty-year period. This was initiated by the street's division from Clandeboye by the C.P.R. tracks. With no safe crossing, the street became isolated from the remainder of the municipality.
This was compounded by the residents having no zoning protection, with the area slated for commercial usage. As such, in the 1950s, commercial interests moved in, displacing all but one residential address (civic number 6).
The transformation from a vibrant residential community, full of potential, to today's bleak and barren appearance, occurred over a forty-year period… initiated by the street's division from Clandeboye by the C.P.R. tracks.
Their tenure on the street, however, was short-lived. In 1967, the construction of an arterial ramp for the Trans-Canada Highway (Ville-Marie Expressway) resulted in the demolition of four properties on the street and an additional forty-three on adjacent rue Selby.
The effect of these expropriations resulted in an exodus of commercial interests. By 1970 only two businesses remained: an upholstery shop and a machine rental company.
Ten years later, the street became void of any commercial or residential interests and remained in its present form to this very day. A sad ending to a street that once held tremendous potential.
In hindsight, one can speculate how different things could have been if the C.P.R. provided a safe crossing over their tracks (an item not covered by the Railway Act) or, more recently, if the Ministry of Transport had heeded the strong academic arguments against the location of the current Ville-Marie arterial ramp.
Instead, let's look back in time and meet some of the residents who called Brooke Avenue their home and ponder on what could have been – and should have been.
8 Brooke
Eugene Olivier, Baker (1897)
9 Brooke
George H. Brown, Brown-Buchanan Dairy Ltd. (1939)
Royal Canadian Army Service Corps, Salvage Depot (1943)
Ideal Building Hardware Corporation (1959)
Jewel Sales Company (1959)
Dibblee Tools Company Limited (1959)
Marine and industrial components supplier, today known as Dibblee Tools Ltd and located in Pointe-Claire
Robinson William Incorporated, William J. Robinson Ltd (1959)
Wall Manufacturing Company (1959)
Young Brothers Stamp Works, Manufactures of identification tools (1959)
American Tack Company Limited (1959)
Supplier of thumbtacks and decorative furniture nails. Today known as AmerTac, with corporate offices located in Breinigsville, Pennsylvania
Brearley Company (1959)
One of the largest manufacturers of bathrooms scales
Crest Specialty (1959)
Darlaston Galvanized Company Limited (1959)
Simmons Eastern Manufacturing Company Limited (1959)
E. H. Tate Company (1959)
Founded in 1875, today known as Bulldog Hardware
Capital Manufacturing Supply (1959)
Marshall Thomas and Son Company Limited (1959)
The Evans Rule Company Limited (1959)
Image: Popular Science (March 1956)
The Exact Level and Tool Manufacturing Company Limited (1959)
Montreal Typewriter Company Limited (1959)
Incorporated in 1929 and dissolved in 2003
Aviron Technical Institute (1959)
The training institute currently operates as the Institut Technique Aviron de Montréal in Saint Laurent
Dart Marketing Services (1968)
Matheis Upholstering (1970)
Machines S. SLS Rentals (1970)
10 Brooke
Miss A. Goudreau, dressmaker (1899)
12 Brooke
Frank Singer, Montreal Rolling Mills (1899)
"Rolling mills and factories producing such articles as nails, tools, and boilers were established primarily in Montreal. The largest enterprise was the Montreal Rolling Mills Company, founded in 1869… Its rolling mills were modern installations with steam-driven machinery and employed 400 workers. Using pig iron from England, the company turned out a variety of productions; by 1881, it had become the largest producer of iron pipes."
– Quebec: A History 1867-1929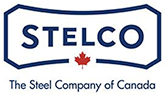 13 Brooke
Walter Semple Bowden, The Steel Company of Canada (1935)
Today, operating as Stelco in Hamilton, Ontario.
16 Brooke
Charles William Koppel, Lithographer (1899)
18 Brooke
Thomas Dionne (1899)
Dionne & Dionne Grocers. Wholesale and retail grocers and butchers, 4120 St. Catherine Street. Building damaged by fire, April 1936.
20 Brooke
Edward James Sheppard (1929)
Auditing department, Canadian National Railways
21 Brooke
Reverend John James Willis (1913)
Rector, St. Jude's Church, Montreal
"His father was the owner of Willis & Company, pianos and organs. The Montreal-based company was founded in 1884 and, at its peak, manufactured 3,000 pianos a year. It went out of business in 1978. Willis organs were used in Anglican parishes in Montebello, West Quebec; Stanbridge East in the Eastern Townships; the Little Burgundy area of Montreal; and Hudson Heights and Como, Vaudreuil."
– Bibliography on English-speaking Quebec
23 Brooke
E. Camp, Baggage man, Canadian Pacific Railway (1899)
25 Brooke
F. H. French, Conductor, Canadian Pacific Railway (1899)
26 Brooke
Gilbert Martin, Furniture dealer (1901)
29 Brooke
William Ross, Hairdresser (1899)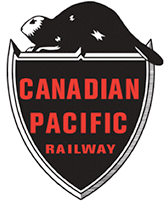 31 Brooke
Richard Harvey, Machinist (1899)
Building designed by Robert Findlay.
35 Brooke
Peter McCarty, Foreman, Windsor Yard (1900)
37 Brooke
E. S. Campbell, Piano dealer (1900)
49 Brooke
Thomas McRobie, Railway mail clerk (1900)
Feature image: Brooke Avenue, by Michael Walsh
Other images: Michael Walsh, unless indicated otherwise

Other articles by Michael Walsh
Other recent featured articles

---

Michael Walsh is a long-time Westmount resident. He is happily retired from nearly four decades in the field of higher education technology. A "professional student" by nature, his academic training, and publishing, include statistical methodology, mycology and animal psychology. During this period, he was also an officer in the Canadian Armed Forces. Prior to moving to Montreal, he was contracted by the Ontario Ministry of Education evaluating bilingual primary and secondary school programs. Today, he enjoys spending time with his (huge) Saint Bernard while discovering the city's past and sharing stories of the majestic trees that grace the parks and streets. He can be contacted at michaelld2003 @hotmail.com or through his blog Westmount Overlooked
---
---