Westmount places:
Burton Avenue
The history behind the familiar: the former residents that called Burton Avenue their home
By Michael Walsh
November 10, 2022
The marsh, to him who enters it in a receptive mood, holds, besides mosquitoes and stagnation, melody, the mystery of unknown waters, and the sweetness of Nature undisturbed by man.
– William Beebe, The Log of the Sun
When was the last time you walked along Burton Avenue? I suspect you probably cannot recall – unless you are a local resident or know someone living on the street. Like many of the City's small streets, it exudes a timelessness that, on the exterior, has not changed over the past century.
My first encounter with the street occurred while browsing a book that described the houses along Burton, Somerville and Winchester avenues as having "tilted windowsills and sloping transoms over front doors" as evidence of a "river underneath". Intrigued by this description, I walked along the street to confirm that description. Although I am not a structural engineer, the houses appeared normal in appearance. Perhaps, the author was using a bit of "poetic license" to embellish her description.
It wasn't until I located an 1890 typographic map of Cote St. Antoine, before the opening of the street, that shows a massive area of mash land – not quite "a river underneath", but more likely due to a low-lying area with a high water table. This raises the question of the wisdom of opening a street on wetlands. In fact, in the early 1900s, building lots in the area were described as "for sale very cheap."
The Real Estate Record for that period showed lots being sold for 23 cents per foot, compared to the City's average of 43 cents per foot. During that period, residents complained about water pooling along the streets – and up to the 1950s, basements were flooded during heavy rainfalls. Today, events like these would be prevented under Canada's Water Act – in fact, the street would never have been opened. (Similarly, Westmount's first capital works project – the diversion of the former Glen stream into underground sewer lines might not have occurred.)
Turning to the genesis of the street, the story is quite unremarkable. The area belonged to the Hurtubise family and was used as farmland until it was purchased by Charles J. Brown in the early 1800s. It appears that Charles Brown's financial interests were with his Montreal-based clothespin factory. By December 1898, he ceded the street to the Town of Westmount.
'… he [Sir Francis Nathaniel Burton] was appointed Lieutenant Governor of Lower Canada in 1808. For the next ten years, he was content with drawing his salary while remaining in Great Britain.'
The Town established building lines in 1902, and the Montreal Water & Power Company installed a hydrant near the center of the street in addition to a 2,000-candle power carbon arc lamp. Interestingly, the hydrant's and lamp's location remains the same to this day. By 1907, the street's four plank wooden sidewalks were replaced by permanent ones fronting the new residential buildings. In 1920, the street was paved with the costs shared by both the City and the fronting proprietors. Other than a major reconstruction in 2018, the street continues to enjoy a quiet obscurity that remains to this day.
The street honours Sir Francis Nathaniel Burton G.C.H and 2nd Marquis of Conyngham (1766-1832), Lieutenant Governor of Lower Canada. This, in my opinion, is a questionable choice.
As the son of a prominent Irish family, he was elected to the Irish Parliament and participated in the union with Great Britain. As a reward, he was appointed Lieutenant Governor of Lower Canada in 1808. For the next ten years, he was content with drawing his salary while remaining in Great Britain – despite the disapproval of the Colonial Secretary and House of Assembly. It took a knighthood in 1822 (and a salary increase) to persuade Burton to move to the colony.
Upon arrival in Quebec, with the leave of Governor Lord Dalhousie, he assumed control of Lower Canada's government. His first, and only, order of business was to rectify the funding models for the executive and assembly legislative branches. Specifically, the former had full control of the province's colonial revenues collected through government sources and also needed to appropriate additional funds from the latter's budget based on provincial revenues to meet their operating costs. Burton hammered out an agreement with both branches whereby provincial and crown revenues, once lumped together, would provide sufficient funding for both levels of the provincial government.
'He [Lord Dalhousie] condemned Burton for convening the provincial legislature in his absence, making an agreement that would weaken Britain's colonial influence.'
This agreement drew fierce criticism from Lord Dalhousie. He condemned Burton for convening the provincial legislature in his absence, making an agreement that would weaken Britain's colonial influence. As such, upon Dalhousie's return to Quebec in 1825, Burton was forced to leave the colony on an extended leave of absence although he still retained the title of Lieutenant Governor until he died in 1832. (Reference, Peter Burroughs, Burton, Sir Francis Nathaniel, Dictionary of Canadian Bibliography, vol. 6, University of Toronto/Université de Laval, 2003)
Finally, like any other street in Westmount, Burton Avenue holds an interesting unknown fact. Specifically, many of us, at a "certain age," suffer from presbyopia – an ocular condition whereby the eyes' lenses cannot change shape to focus on nearby objects. Today, the common solution is to use a pair of prescription reading glasses constructed with progressive lenses. Did you know that Henry Orford Gowlland, a resident of Burton Avenue, obtained the first patents for these types of lenses both in Canada (1914) and Britain (1915)?
With that information behind us, let us discover what other stories await as we take an early autumn walk along Burton avenue.
3 Burton
W. Walter Gough, Chief, Westmount Police Department (1946)
7 Burton
Sergeant Helder Lilburn Moir, 5th Canadian Divisional Ammunition Column, awarded the Meritorious Medal (1920)
8 Burton
Malcolm Beaton, Canadian Pacific Railway (1939)
10 Burton
Henry Orford Gowlland, optician and founder of the Gowlland Optical Company (1928)
Patented the first multi-focal (progressive) optical lens. His patents were issued in Canada (1914) and Britain (1915). Published under the name of Henry Orford, Modern Optical Instruments and Their Construction (1896) and Lens-Work for Amateurs (1895), both of which are still in publication.
Joan Aitken (1988)
21 Burton
Luke Callaghan, shipping clerk (1954)
He was charged with armed robbery at the Personal Finance Company, Yale Finance Company and the Community Finance Corporation.
22 Burton
Jacob Elkin, J. Elkin & Company, clothing manufacturers (1939)
He was one of the founding members of the Montreal Hebrew Orphan's Home and the Elm Ridge Country Club.
23 Burton
M. F. Macnaughton, Chemical Engineer & Paving Engineer, Milton Hershey Company Limited (1923)
25 Burton
Charles J. Brown (1900)
"Lightning struck in the bathroom of a house on Burton street in Westmount last night, but all it left was a slight mark on the wall. J. Ross MacRae, who lives at 25 Burton avenue, said that he believed what was a lightning strike entered the skylight in the bathroom and then grounded itself on the water pipes. None of the members of his family were injured."
– Montreal Gazette, August 17, 1943
Mrs. William Talbot Payton (1907)
26 Burton
Naughton Macnaughton (1937)
Tragically died after a fall on the stairs leading to the home's basement (February 1941).
27 Burton
William Mosley, Superintendent, Page Hersey Tube & Iron Company (purchased by Stelco Co. in 1965). Superintendent, Montreal Rolling Mills. Director, Canadian Tube and Steel Products Limited (1922)
"In 1910, Page-Hersey Iron Tube and Lead Company of Guelph opened a pipe manufacturing plant in Crowland Township, just outside Welland city limits. Page-Hersey was a major supplier of pipe products during WWI. During the second world war, the company, renamed as Page-Hersey Tubes Limited, manufactured shells and mortars as well as tubing. In the 1950s, Page-Hersey pipes were shipped to Edmonton for the construction of the gas pipeline."
– Postal History Corner
33 Burton
John Walker, Caverhill, Learmont & Co., hardware dealers (1936)
39 Burton
Walter Hardaman Ardley, Comptroller, Grand Trunk Railway (1929)
"A well-known figure in railroad circles of Montreal is Walter Hardman Ardley who, since 1913, has acted as general auditor of the Grand Trunk Railway system and Grand Trunk Pacific Railway. A native of London, England, he was born April 24, 1858, and is a son of James and Elizabeth (Dunton) Ardley, the former of whom passed away during the early childhood of his son Walter, and the latter in 1896."
"Mr. Ardley was educated in the City of London College and made his advent in the business world as an apprentice in a London office. He came to Canada in November 1882, entering the service of the Grand Trunk Railway in the chief accountant's office on November 5, 1882. Steadiness of purpose, faithfulness and diligence won him advancement."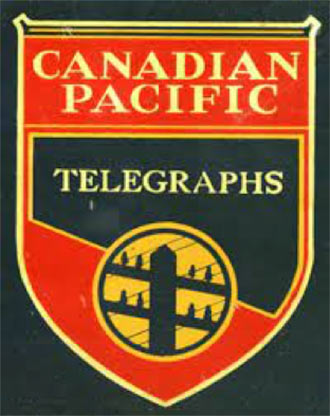 "On December 31, 1907, he was made chief clerk and general bookkeeper and so continued until August 31, 1908, when he became auditor of disbursements. He held this office until September 30, 1908, when he became assistant general auditor and, in 1909, he was made general auditor of the Grand Trunk Railway system and Grand Trunk Pacific Railway. Mr. Ardley stands high in the estimation of the officers of the road on account of the efficient management of his department."
– Montreal from 1535 to 1914, Volume 3, S. J. Clarke Publishers, 1914
40 Burton
James Kent, General Manager, Canadian Pacific Telegraph Company (1934)
"Messrs. James Kent and B S Jenkins of the Canadian Pacific Telegraph Company have recently completed their tour inspection covering the entire CPR circuit from the east to the west coast. A careful examination of the telegraph system in British Columbia, especially throughout the Kootenay and along to Victoria, was of special concern and interest. Mr. Kent notes that 'When this season's work is finished, we will have a new line between Laggan and Fort William. We have been doing so many miles each year, and now we have completed that distance, besides accomplishing several hundred miles of renewals on the Pacific Division. Additional wire facilities to the extent of one-thousand miles will be provided this year alone.' "
– Canadian Pacific Telegraph Company, August 1900
42 Burton
Burton Avenue Ashram, religious community (1972)
45 Burton
Charles H. Weddell, pianoforte and theory instruction (1922)
William Dube (1980)
Placed for sale by the City of Westmount to satisfy the payment of municipal and school taxes.
Feature image: Burton avenue by Michael Walsh
Other images: Michael Walsh, unless indicated otherwise

Other articles by Michael Walsh
Other recent articles

---

Michael Walsh is a long-time Westmount resident. He is happily retired from nearly four decades in the field of higher education technology. A "professional student" by nature, his academic training, and publishing, include statistical methodology, mycology and animal psychology. During this period, he was also an officer in the Canadian Armed Forces. Prior to moving to Montreal, he was contracted by the Ontario Ministry of Education evaluating bilingual primary and secondary school programs. Today, he enjoys spending time with his (huge) Saint Bernard while discovering the city's past and sharing stories of the majestic trees that grace the parks and streets. He can be contacted at michaelld2003 @hotmail.com or through his blog Westmount Overlooked
---
---