Westmount Here & There
September 16, 2015
By Patricia Dumais
Leucan's Shaved Head challenge at Alexis Nihon
Alexis Nihon will host its first-ever Shaved Head Challenge on Thursday, September 17, from 12 p.m. to 3 p.m. on the metro level. It is the 2015 edition's penultimate public shaving event. A minimum donation of 50$ is required and participants are encouraged to sign up online ahead of time at tetesrasees.com/en
Read the Hope and respite on a razor's edge and the Of cicadas and cancer articles.
Image: Thibault Carron
HSC/Canada Comedy for a Cause event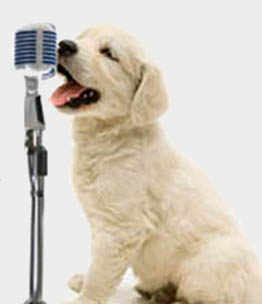 On Friday September 18 the Humane Society of Canada will host its 4th Annual Comedy for a Cause event at the The Comedy Nest, 2313 Ste-Catherine Street West.
The night's headliner will be Paul Myrehaug, a veteran comedian of more than 10 years and winner of The Comedy Network's "The Great Canadian Laugh Off". You might have seen him on television in Canadian Comedy Shorts, Comedy Now, Halifax Comedy Festival, or maybe even in person at the Montreal Just For Laughs Festival. Paul has entertained the Armed Forces in Afghanistan, Iraq, Kuwait and Kosovo, and so far he has performed in over 35 countries worldwide.
Meet the HSI/Canada team and participate in a raffle for a chance to win some amazing prizes! Places are limited and all profits go to HSI/Canada to support their life-saving work.
Call 514 395-2914 to reserve your spot. Doors open at 7:15 pm and the show starts at 8 pm. Tickets are $20. For further information visit the event Facebook page.
Events at Westmount Library
Events are free but registration is required. Register at the Adult Desk, 4574 Sherbrooke St. W., or call 514 989-5299.
Wednesday, September 16 at 2 pm — Board Room
Reflections on Food, Fabulous Food: Reading Circle with Abby Lippman
Explore a cornucopia of readings on the delectable subject of food as presented in a variety of writings (non-fiction, poetry, articles and fiction). Discussions will be facilitated by Abby Lippman, academic, activist, and eclectic reader. Readings will be available at the reference desk.
Wednesday September 16 at 7 pm — Board Room
Reading group for Joyce's Finnegans Wake: The Boaters and Sifters of ALP
Every third Wednesday of the month, from 7 to 8 pm, join the circle skimming the surface or sifting through the layers of Joyce's Finnegans Wake. Bring an open mind and a copy of the book.
Tuesday September 22 at 7 pm — Westmount Room
English Book Club – Sweetness in the Belly by Camilla Gibb
With Carly Vandergriendt. The Library's English Book Club meets once a month for coffee and a lively discussion.
Friday September 25 at 2 pm — Westmount Room
Film Fridays – Afternoon Film Club – The passion of Augustine, directed by Léa Pool
Monday September 28 at 1 pm — Westmount Room
French Book Club – Lectures coups de coeur
Monthly meetings led by Michel Lussier. A lively discussion ensues over coffee.
Wednesday, September 30 at 10:15 am — Board Room
Poetry Workshop with Ann Lloyd
Get creative in these bi-monthly, light-hearted workshops that will get you to express yourself in verse. Arrive with a pensée, leave with a poem! This is a chance to verse your feelings. Everyone welcome.
Wednesday, September 30 at 7 pm — Westmount Room
Poet Robyn Sarah, author of My Shoes are Killing Me
In collaboration with the Quebec Writers' Federation.
Image: Andrew Burlone
And over at the Atwater Library…
Here is the list of upcoming events not to be missed at the Atwater Library, 1200 Atwater Avenue. All are welcome and admission is free but donations are appreciated.
Wednesday, September 16 from 4 to 7 pm
Antiquarian booksellers Wilfrid de Freitas and Susan Ravdin are conducting the annual Atwater Library Books Roadshow. They will be in the Library's reading room to give an expert opinion on the value of special books. First come, first served. Fee: $2 per book for Atwater Library members and $3 per book for non-members. All proceeds go to Library improvements.
Thursday, September 17 at 12:30 pm
Atwater Library Lunchtime Series
Film animator Lynn Smith presents her latest short, Soup of the Day, and songwriter Alexander (Zander) Ary performs the rollicking doo-wop song that accompanies the charming film.
Thursday, September 17 at 7 pm
Atwater Poetry Project
Coordinated by Deanna Radford. The new year is launched with readings by poets Stevie Howell and Robin Richardson.
Thursday, September 24 at 12:30 pm
Atwater Library Lunchtime Series
Author Louis E. Leprohon gives an illustrated presentation on his new book, Québécois culture through the eyes of an artist, 1935 to 1960: Marcel Dargis – artist and storyteller. Marcel Dargis, 87 years of age, is a naïve artist who has made a significant contribution to Quebec's cultural heritage.
Wednesday, September 30 at 1 pm
Atwater Library Financial Literacy program
A presentation by Ellen Lee on "An Introduction to Loyalty Reward Programs." Advance registration required. For information, to register or put your name on a waiting list, contact Zile Ozols at zile@atwaterlibrary.ca or 514-935-7344 ext. 205.
Image: Creative Commons
Stargazing at Summit Lookout
On Saturday, September 19, from 7:30 to 10 pm, join members of the Royal Astronomical Society of Canada to observe the night skies through their telescopes. Learn about the planets and stars from knowledgeable astronomers. This free event is organized by the Westmount Healthy City Project and the Community Events Division. In case of rain or poor viewing conditions, the event will be cancelled.
For information call 514 989-5226 or go to westmount.org
Image: a4gpa via StockPholio.com
When the stone talks
The Gallery at Victoria Hall, 4626 Sherbrooke Street West,  is proud to present When the Stone Talks, a special exhibition of contemporary Zimbabwean stone sculpture from September 24 to October 7, 2015.
The exhibit will feature a range of work from ZimArt's featured artists. Walter Mariga, ZimArt's 2015 artist-in-residence, will be present during the exhibition and, when weather permits, will be demonstrating stone-carving techniques in the courtyard adjoining the gallery.
The Gallery is open Monday to Friday from 12 pm to 8 pm and Saturday and Sunday from 12 pm to 5 pm. For information call 514 989-5521.
Image: ZIMART
Poetry and Prose at The Yellow Door
On Thursday September 24 there will be an evening of Poetry, Prose and Music at The Yellow Door, 3625 Aylmer, Montreal (between Pine and Prince Arthur). Hosted by Ilona Martonfi, the event features the talents of Mark Abley, Nelly Roffé, Ian Ferrier, Ilona Martonfi, Jeffrey Mackie, Jessica Magonet and Norman Cornett.
Doors open at 7 p.m. and readings begin at 7:30 p.m. Admission is $5.
For more information go to yellowdoor.org or contact Ilona Martonfi at 514 939-4173 or ilona.martonfi@sympatico.ca
Tour the Hurtubise House
On Sunday, September 27 at 1 pm there will be a free guided tour of the Hurtubise House at 561 Côte-St-Antoine Road. Rarely open to visitors, don't miss this opportunity to visit Westmount's oldest house, built in 1739. Organized by the City of Westmount and the Westmount Historical Association.
Image: Creative Commons — Colocho
Concert: Opera Classics
On Sunday, September 27 at 2 pm at Victoria Hall, soprano Judee Lalonde and pianist Jacques St-Jean present a selection of the most alluring arias from well-known operas. Tickets are $25 at the door ($20 in advance). For more information call 514 989-5226.
WMA hosts Meet the Candidates
The Westmount Municipal Association (WMA) is proud to partner with The Westmount Examiner to host the Meet The Candidates event being held on Wednesday September 30 at 7 pm in Victoria Hall. Professor Antonia Maioni of the Department of Political Science at McGill University will be Moderator.
Audience members are invited to present their questions, which must be phrased without preamble and delivered in the language of the questioner's choice in under one minute.
For more information go to wma-amw.org
Contactivity Fall session — a few spaces still open.
Contactivity Centre for Seniors' Fall session of courses and groups is up and running with some spaces still open in a number of Groups or Classes. Join a Bridge, Art, Chess or Walking Group or get singing with the Inter Link Choir! Line-dancing or Tango Argentinean-style more your style? Perhaps Tai-chi or a Thomas Moore discussion class is more to your taste? Annual membership ($20) is a requirement to participate in some of the free group activities but is not required for the courses although members do receive a discounted rate.
Please call at 514 932-2326 and ask for detailed information or see the full calendar of courses and events at contactivitycentre.org. Contactivity is located at 4695 de Maisonneuve (corner Lansdowne).
Image: courtesy of Contactivity
Consult our community calendar for more events.
---
---