Westmount Here & There
July 27, 2017
A look at events happening in and around Westmount
The Gallery at Victoria Hall Group Show
The Gallery at Victoria Hall, 4626 Sherbrooke W, is proud to present the works of Lucie Bernard, Ann Elsdon, Eva Ferenczy Reichmann, Brent Maclaine, Eliane Rivard and Douglas Scott until August 11.
Gallery hours: Monday to Friday, 10 am to 9 pm; Saturday, 10 am to 5 pm.
More information at 514 989-5521.
Image: courtesy of the City of Westmount
Habitat '67 – The Shape of Things to Come
Learn more about Habitat '67 – architect Moshe Safdie's pioneering urban housing – in activities organized for the exhibition Habitat '67 vers l'avenir/ The Shape of Things to Come at the UQAM Centre de design, 1440 Sanguinet, Montreal (Metro Berri).
Paying tribute to the internationally renowned architect, this exhibition is free and presented until August 13, Tuesday to Sunday, from noon to 6 pm, and is part of the official programming of Montreal's 375th anniversary.
Habitat '67 guided tours
Offered until October 2017
Cost: $20 plus taxes and service fees
It is now exceptionally possible to visit Habitat '67 for its 50th anniversary. English or French 90-minute guided tours will let the public discover this unique architectural gem and learn more about its origins and its evolution throughout the last 50 years.
Consult the complete schedule for the Habitat '67 visits
Read the article Habitat '67 – The Shape of Things to Come
Summer Concert Series 2017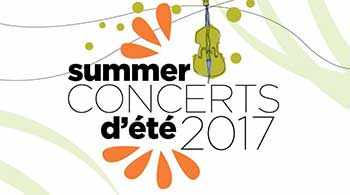 Enjoy jazz, classical and popular music Sunday afternoons at 2 pm by the lagoon in Westmount Park – bring a picnic and a chair.
July 30 – Handmade Journey – Jazz and Latin American
August 6 – Bluzz Jazz Band – Jazz
August 13 – QuaVaria – Vocal ensemble
August 20 – Words and Music
More information at 514 989-5226.
Rain location: Mouton Noir Café in the Westmount Recreation Centre, 4675 Ste-Catherine W.
Shakespeare in the Park
Repercussion Theatre presents Shakespeare's tragic romantic comedy Much Ado About Nothing. Bring a chair and enjoy the bard under the stars. The characters in this dark love story learn that real love requires unmasked vulnerability. Featuring a wonderful cast of eleven actors, a blend of playfulness and pathos, and a dynamic design.
Presented in Westmount Park at 7 pm on:
Tuesday, August 8
Wednesday, August 9
Entrance is by freewill donation. All shows are presented in English.
More information at repercussiontheatre.com
Lullaby Recording Session
The session will take place on Wednesday, August 9 at noon in the Gallery at Victoria Hall, 4626 Sherbrooke W. To collect the sound data for an artistic project, song seekers Sarah Dell'Ava and Ilya Krouglikov invite Westmounters to share lullabies that enhanced their nights. Come alone, or with family, bringing children or parents to sing along. Your contributions will give life to the rocking chairs of the sound installation Lulling Time that will be presented at Westmout Park on August 24 to 25, from 3 pm to 8 pm.
Sessions will last one hour, including a guided warm-up.
Register online here or by phone at 514 989-5226.
For more information, contact info@bercerletemps.com
This initiative is part of the Conseil des Arts de Montréal touring program.
Image: courtesy of Conseil des Arts de Montréal
The Yellow Door Readings
On Thursday, August 10 at 7:30 pm there will be an evening of poetry, prose and music hosted by Mike Di Sclafani at The Yellow Door, 3625 Aylmer (between Pine & Prince Arthur), Montreal. Featuring the talents of Neale McDevitt, Jessica Bebenek, Mike Di Sclafani, Ehab Lotayef, John Kerkhoven, Ilona Martonfi, Stephanie Ein, Alejandro Saravia, and Maria Schamis Turner.
Doors open at 7 pm, readings begin at 7:30 pm.
Tickets at the door $6.
For more information contact Artistic Director Ilona Martonfi at 514 939-4173 or ilona.martonfi@sympatico.ca or visit yellowdoor.org
Movie Under the Stars
On Friday, August 25 in Westmount Park, bring the whole family along for a free starlit presentation of The Adventures of Captain Underpants. Don't forget to bring along your lawn chair or picnic blanket. The film will start at dusk (approximately 8 pm).
More information at 514 989-5229.
Centre Greene Activities
Centre Greene, 1090 Greene, is host to a wide variety of activities for young and old, including a Caregiver's Tea, Themed Activity Nights, Drop-in Daycare, After School Program, Kids' Kitchen, Tumbling Tots Playgroup, Seniors' Lunches, and more!
Information at 514 931-6202 or consult centregreene.org
Image: courtesy of Centre Greene
Activities at Contactivity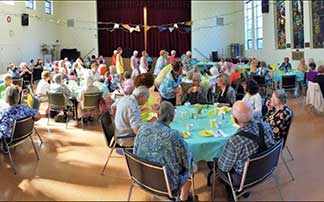 Contactivity Centre, 4695 de Maisonneuve W, is a non-profit community centre that provides a welcoming, caring and safe place for autonomous seniors 60+, where a sense of community and social engagement can be fostered. The centre hosts various courses and interest groups that encompass the mind, body and soul.
For information on the Centre's activities call 514 932-2326 or consult contactivitycentre.org
Image: courtesy of Contactivity Centre

Events at Westmount Public Library

Events are free but registration is required.
Register at the Adult Desk, 4574 Sherbrooke W, or call 514 989-5299.
Adult activities are not offered at this time.
Registration is required for all events. To register, present your child's library card at the Children's Desk. For more information, call 514 989-5229.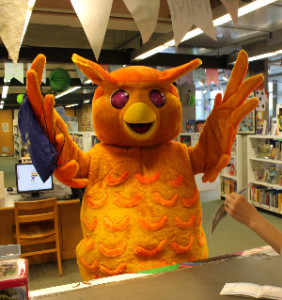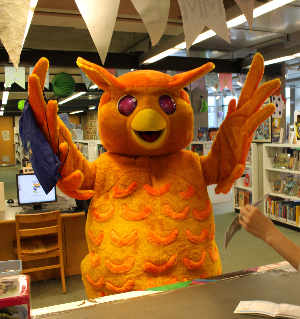 Until Saturday, August 5
Storywalk® with The Hockey Sweater. A Storywalk® is a fun actvity that places a children's book along a path in the park. Share your photos with us using the hashtag #WPLStorywalk. Special launch with author Roch Carrier and illustrator Sheldon Cohen at 6:30 pm on Friday, June 30 in Westmount Park.
Thursday, July 27 from 4 pm to 6 pm
Movie Day: Over the Hedge. In the Westmount Room. (4 years +)
---
The Westmount Public Library will be closed from August 13 to September 5 for improvements to Library spaces including carpet replacement.
The Library will reopen on Tuesday, September 5 at 10 am. A festive open house is also scheduled for Saturday, September 16 at 10 am.
There will be a temporary Pop-up Library at Victoria Hall, 4626 Sherbrooke W, from 11 am to 7 pm on:
Tuesday, August 15 to Friday, August 18
Monday, August 21 to Friday, August 25
Monday, August 28 to Thursday, August 31
Visit the temporary location to: read current newspapers and magazines, pick up holds, return books, use free wifi and public computers, and access a small circulating collection.
Information and updates are available on the Library's website at westlib.org
And over at the Atwater Library…

1200 Atwater, Westmount
SUMMER BREAK – The Lunchtime Series, Atwater Poetry Project, Book Club and Alzheimer Café recess for the summer and resume in September.
---
HISTORY AT THE LIBRARY
The Artistic Mr. Wilson exhibition in the main-floor reading room opened on May 22 and continues until the end of August 2017. George Washington Wilson was a pioneering photographer in Scotland, who famously photographed Queen Victoria and is also remembered for his innovations in landscape photography. Curated by Edward McCann, the exhibition includes important Wilsonian photographs from the McCann collection as well as historic apparatus.
The permanent Atwater Writers Exhibition, also on the main floor, tells the history of English-language writing in Quebec from the 1760s to today. New displays are planned for Fall 2017.
Image: Creative Commons
Feature image: Andrew Burlone

Consult our community calendar for more events.
---
---