Westmount Here & There
March 8, 2018
A look at events happening in and around Westmount
---
Advertisement
Twenty-Sixth Annual Westmount Antiquarian Book Fair
On Saturday, March 10 from 10 am to 5 pm at Centre Greene, 1090 Greene, booksellers from Quebec and Ontario will offer for sale a wide variety of secondhand and rare books, dating from the 15th to 21st centuries, on subjects ranging from art to zoology and everything in between. Also antique maps, prints, ephemera and historical documents.
Admission: $3; children 10 and under free when accompanied by an adult.
More information at 514 935- 9581 or defreitasbooks.com
---
Call to artisans – Artisans Westmount 2018
Westmount Community Events Advisory Committee (CEAC) is inviting artisans to participate in Artisans Westmount to be held on Saturday and Sunday, November 10 and 11 in Victoria Hall. This event aims to showcase high quality, functional goods. All work is to be handmade by the artisans.
All interested artisans are invited to send the following information by Friday, April 6, 2018:
Name, address, phone number, email, website (if applicable) or one or two photos and a short description of your work.
More information at 514 989-5226, artisans@westmount.org or Facebook 
Invitation to Artists
The Gallery at Victoria Hall welcomes proposals from Westmount artists for its next exhibition season, which will take place from September to August. This competition is open to emerging and professional artists residing in Westmount. Applications are considered for solo and group exhibitions.
ANNUAL REGISTRATION PERIOD
February 15 to April 15
The deadline for submissions is April 14, 2018 at 4:30 pm.
More information at 514 989-5521 or victoriahall@westmount.org
Image: courtesy of the City of Westmount
The Gallery at Victoria Hall – Sara Colby
The Gallery at Victoria Hall, 4626 Sherbrooke W, presents the works of Sara Colby from Thursday, March 8 to Thursday, March 29.

Meet the artist and Gallery Curator Victoria LeBlanc on Wednesday, March 14 at 7 pm.
Gallery hours – Monday to Friday: 10 am to 9 pm; Saturday and Sunday: 10 am to 5 pm.
More information at 514 989-5521.
WHS Talk: Garden Insects – Friend or Foe?
On Tuesday, March 13 from 7 pm to 9 pm, at the Westmount Public Library, 4574 Sherbrooke W, the Westmount Horticultural Society presents guest speaker entomologist Stéphanie Boucher.

Stéphanie Boucher, author, entomologist and curator of the Lyman Entomological Museum at McGill University, will discuss the most diverse and abundant animals on Earth – insects! Which ones are our our friends and how do we propagate more? Which ones are our foes and how do we safely get rid of them?
Doors open 6:30 pm for tea, coffee and homemade cookies.
Entrance: members free, guests $5.
Everyone welcome.
More information at 514 233-2788.
Image: courtesy of the Westmount Horticultural Society
Protecting Our Heritage: Setting Up Westmount's System
On Thursday, March 15 from 7 pm to 9 pm at the Westmount Public Library, 4574 Sherbrooke W, the Westmount Historical Association presents, as part of its Winter 2018 Lecture Series, guest speaker Mark London, Planning Advisory Committee chair 1987-93 and 1998-2001; past Executive Director, Martha's Vineyard Commission.
In the 1980s and 90s, Westmount's Architectural and Planning Commission set up an integrated system of heritage conservation. It rated every building in the city and linked this rating to a comprehensive set of guidelines. Mark London will discuss this initiative, which he led, and will touch on how it compares with efforts elsewhere.
Doors open at 6:30 pm.
Free for members and $5 for non members.
Additional information at info@westmounthistorical.org
Let's Talk Opera!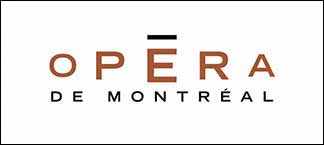 On Sunday, March 18 from 10:30 am to noon at Victoria Hall, 4626 Sherbrooke W, there will be a discussion on Sokolovic's Svadba. Opéra de Montréal is proud to offer a series of in-depth discussions on each opera of the season right before the premiere, with musicologist Pierre Vachon, Ph.D., a pianist and a singer. Duration: 90 minutes with coffee break. Presented in English.
The event is free. Reserve your place at 514 989-5226.
For more information visit operademontreal.com
Family Film Day – Oddball
On Sunday, March 18 at 2 pm in Victoria Hall, 4626 Sherbrooke W, join in for a movie and popcorn on Family Film Day. There will be a screening of Oddball (2015), the true story of an eccentric chicken farmer, who trains his mischievous dog to protect a penguin sanctuary from fox attacks in an attempt to reunite his family and save his seaside town. A fun film for the whole family!
Free tickets available at Westmount Public Library and Victoria Hall.
More information at 514 989-5226
The Importance of Your Eyes
The Westmount Healthy City Project and the McGill University Health Centre Foundation (MUHC) are jointly sponsoring a presentation on The Importance of Your Eyes to be held on Tuesday, March 20 at 7 pm in the Westmount Public Library, 4574 Sherbrooke W.
The presentation given in English by Miguel N. Burnier Jr., MD. MSc. PhD. FRCSC will cover the prevention and treatment of the most frequent ocular conditions and will describe how research and the development of new technologies are improving the early diagnosis and prevention of those conditions.
Free and open to all.
Register at muhcfoundation.com/whc
Westmount Earth Hour 2018
On Saturday, March 24 from 4:30 pm on, at Victoria Hall, 4626 Sherbrooke W, the Westmount Healthy City Project invites you to take part in international 2018 Earth Hour with a host of exciting activities – eco-fair with information displays, guest speakers, films, music and a café. This year's theme is Zero Waste – Zero Emissions: What can we do to reduce our impact on climate change?

You can also join members of the Royal Astronomical Society of Canada outside Victoria Hall to observe the stars and planets through their telescopes (weather permitting).
Help raise awareness about climate change by turning off your lights between 8:30 and 9:30 pm.
Information at 514 989-5226.
Find out about Earth Hour events around the world at earthhour.org
---
Important for residents of Westmount Districts 7 and 8:
NDG-Westmount Turcot Neighbourhood Committee meeting
Note: This meeting will take place at Victoria Hall instead of City Hall.
On Wednesday, March 28 from 7 pm to 9 pm at Victoria Hall, 4626 Sherbrooke W, Westmount and NDG residents are invited to attend a public meeting organized by KPH Turcot and the Quebec Ministry of Transport concerning the impact of upcoming work on the Turcot Project and Autoroute 720 / Route 136.
Representatives of both organizations will present information on the upcoming project stages – particularly the dismantling of Autoroute 720 West, and the construction of the new Highway 136 – and on traffic flow planning, as well as noise and traffic mitigation measures. Concerned residents are urged to attend as this is an opportunity to obtain information on the latest developments of the project and to address questions to senior managers involved.
Image: Chicoutimi – Own work, CC0, commons.wikimedia.org
---
Centre Greene Activities
Centre Greene, 1090 Greene, is host to a wide variety of activities for young and old, including a Caregiver's Tea, Themed Activity Nights, Drop-in Daycare, After School Program, Kids' Kitchen, Tumbling Tots Playgroup, Seniors' Lunches, and more!
NEW! Free fitness program for seniors!
Information at 514 931-6202 or consult centregreene.org
Image: courtesy of Centre Greene
Activities at Contactivity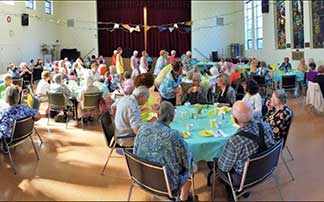 Contactivity Centre, 4695 de Maisonneuve W, is a non-profit community centre that provides a welcoming, caring and safe place for autonomous seniors 60+, where a sense of community and social engagement can be fostered. The centre hosts various courses and interest groups that encompass the mind, body and soul. For information on the Centre's activities call 514 932-2326 or consult contactivitycentre.org
Image: courtesy of Contactivity Centre


Events at Westmount Public Library
4574 Sherbrooke W, Westmount
Events are free but registration is required.
Register at the Adult Desk or call 514 989-5299.
Tuesday, March 20 from 12:30 pm to 1:30 pm
Afternoon Lecture Series – Montreal Botanical Gardens: Past, Present and Future with Michel Labrecque, Ph.D., Curator and Head of Research and Scientific Development, Montreal Botanical Gardens. The Westmount Public Library is proud to collaborate with the Women's Canadian Club of Montreal to present a series of monthly lectures. Tickets $10/lecture, available at the door only. A sandwich lunch is available from 11:15 am to 12:15 pm for $6. In Victoria Hall.
Wednesday, March 21 from 10:15 am to noon
Poetry Workshop with Ann Lloyd. The Westmount Poetry Group meets to compose poetry together. Members propose themes at the beginning of each session and every two weeks after that. Everyone is welcome! In the Boardroom.
Wednesday, March 21 from 2 pm to 4 pm
2 O'Clock Series – Rapa Nui: Exploring Easter Island. With Virginia Elliott. Tickets available at the Main Desk four weeks prior for library members, remaining tickets one week prior for the general public. In the Westmount Room.
Wednesday, March 21 from 7 pm to 9 pm
Reading Group for Joyce's Finnegans Wake: The Boaters and Sifters of ALP. Every third Wednesday of the month, join the circle skimming the surface or sifting through the layers of Finnegans Wake to see what is conceived. Bring an open mind and a copy of the book. In the Westmount Room.
Westmount Library's Events and Programs for Kids
Registration is required for all events. To register, present your child's library card at the Children's Desk. For more information, call 514 989-5229.
Thursday, March 8 from 4 pm to 5 pm
English Book Club for Teens – A Tree Grows in Brooklyn by Betty Smith. Come discuss some wonderful books with other teens. This book club meets once a month. In the Boardroom. (13 to 17 year olds)
Monday, March 12 from 4 pm to 5 pm
Saint Patrick's Day Craft. In the Storytime Room. (4 years +)
Spring Registration — starting Wednesday, March 14 at 10 am.
Thursday, March 22 from 4 pm to 5 pm
English Book Club – The Iron Trial by Cassandra Clare and Holly Black. Come discuss some wonderful books with other 9 to 13 year olds. This book club meets once a month. In the Westmount Room. (9 to 13 years)
Friday, March 23 from 3:30 pm to 5 pm
Gaming at the Library. Join in on Friday afternoons for Rock Band, Wii, DDR and more! Snacks will be served.
---
McEntyre Writing Competition – An Unexpected Kindness
Peter McEntyre was the Mayor of the City of Westmount from 1969 to 1971. He set up a trust fund to support an annual writing competition to encourage young people to think about the idea of community, and to learn more about their own communities.
You may compete if you go to school in Westmount (elementary or secondary, grades 1–11), live in Westmount, or are a member of a library in Westmount. Submit your entry to the Children's Desk, Westmount Public Library, no later than 9 pm on Friday, April 6.
To find out how to participate, please visit the Library's website.
And over at the Atwater Library…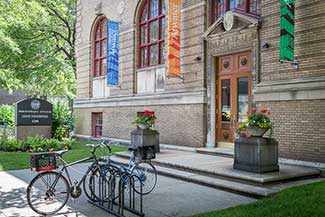 1200 Atwater, Westmount
Information at 514 935-7344.
LUNCHTIME SERIES
The Atwater Library Lunchtime Series features once-a-week presentations by leading writers, musicians, intellectuals, scientists, and many more people sharing their knowledge and experience with the Atwater Library community. Lunchtime Series events usually take place on Thursdays (but sometimes are on other days), from 12:30 to 1:30 pm. Admission is free though donations are appreciated! Everyone is welcome and coffee and biscuits are served.
Thursday, March 8 from 12:30 to 1:30 pm
McGill Professor Jane Everett discusses Gabrielle Roy's reflections on the lives of women.
Thursday, March 15 from 12:30 to 1:30 pm
A St. Patrick's Week program of words and music: Zan Cammack, PhD, Concordia University Fulbright Post-doctoral Fellow in Irish Studies, gives a talk on Cathleen Ní Houlihan from Myth to Modernity, discussing the legend of the "poor old woman" as she evolved from myth to a nationalist icon and beyond, into contemporary Irish culture. And Dragún Bán musicians perform Irish songs.
Thursday, March 22 from 12:30 to 1:30 pm
Joe Schwarcz, PhD, Director of McGill University's Office for Science and Society, gives a talk on Nutritional Advice: Is There a Solution to the Confusion?
---
LIVING HISTORY COLLECTION PROJECT
Friday, March 9 from noon to 1:30 pm
Participants in the Atwater Library Seniors Helping Seniors Develop a Living History Collection project present videos and other media they made over the past few months. This public showcase event will feature light refreshments.
Friday, March 9 from 1:30 to 3:00 pm
Photographer Brian Merrett gives a presentation on the role of the artist in shaping the built environment. He will discuss Montreal examples such as protests against plans for the Ville-Marie Expressway, the fight to save Windsor Station, and the conservation of Shaughnessy House as part of the Canadian Centre for Architecture. In collaboration with Concordia University Art History.
---
ATWATER LIBRARY BOOK CLUB
The Atwater Library Book Club is led with intelligence and skill by author Mary Soderstrom.
Wednesday, March 14 from 7:30 pm to 9 pm
Housekeeping by Marilynne Robinson. From the highly respected American writer, the story of two sisters raised by a succession of relatives in a remote town. Hailed by Guardian Unlimited as one of the best 100 novels ever.
---
ATWATER POETRY PROJECT
An almost-monthly poetry reading series that brings the best local, Canadian, and international poets together with a passionate audience of poetry fans.
Saturday, March 17 at 7 pm
Readings by Larissa Andrusyshyn, Erín Moure and Gillian Sze. Facebook event.
---
ALZHEIMER CAFÉ
The Atwater Library is partnering with the Alzheimer Society of Montreal to provide a monthly Alzheimer Café for Montrealers in the Library's elegant Reading Room. Each session features socializing, refreshments, live music, and discussion about aspects of life with dementia. Admission is free and everyone is welcome. For more information, contact Tanya Mayhew at tmayhew@atwaterlibrary.ca or 514 935-7344.
Tuesday, March 20 from 1 pm to 3 pm
Jessica Smith, coordinator of a family caregivers support program with the YWCA/Y des femmes de Montréal on Navigating the health system and understanding CLSC services for seniors.
---
CALLING GARDENERS!
As the winter progresses and the days get longer, why not consult some of our great books on gardening and plan your projects for the spring and summer? One example is The New Seed-starters Handbook by Nancy Bubel. Remember that our Seed Library includes packets of seeds that we're offering to the public.
Image: Frédéric Ryan – instagram (@feddomtl)
---
Feature image: Andrew Burlone
Consult our community calendar for more events.

---
---