Westmount Here & There
July 5, 2018
A look at events happening in and around Westmount
---
Jazz Break shows at Alexis Nihon
From Thursday, June 28 until Saturday, July 7, Alexis Nihon will play host to Jazz Break shows at the Metro level, from noon until 1:30 pm.

EVENT PROGRAMME
Cathy Fried & Mazband : June 30 and July 3
Discover their unique arrangements and spin on jazz standards
Emy and the Higher Groove: July 6 and 7
This quintet plays an impressive, heady blend of jazz and popular music, which will surprise you by its sometimes bold, original and contemporary arrangements.
Jazz Instead : June 29
Talented and extremely versatile, the friendly trio plays jazz that spans many eras.
Hitlist Sweet Vibes : June 28 and July 5
Their arrangements are surprising, fun and tasteful. You will be impressed by the trio's groove and energy on stage.
Tribute to Groove : July 2 and 4
Tribute to Groove offers an unforgettable, one-of-a-kind groove and funk experience, which is sure to delight music lovers and dancers of all ages.
---
SPCA Snout & About
ATTENTION: BECAUSE OF THE CURRENT HEATWAVE THIS EVENT IS POSTPONED TO SUNDAY, SEPTEMBER 16
On Sunday, July 8, participate in the SPCA Snout & About event ― the biggest dog walk in Montreal. You'll spend a festive day with fellow animal-lovers, all while denouncing the cruelty that they too often face. In doing so, you'll also help the Montreal SPCA raise funds to continue its primary mission, as it has been doing for nearly 150 years: protecting animals and representing their interests.
The registration fee is only $20 per person (not per animal) and entitles you to a bag full of surprises for you and your loyal companion. You can also register as a family!
When: Sunday, July 8 from 10 am to 2 pm (rain or shine)
Where: Smith House in Mount-Royal Park.
Register in advance.
Image: courtesy of the Montreal SPCA
Summer Concerts 2018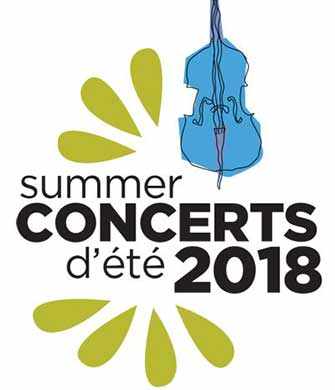 Enjoy jazz, classical and popular music Sunday afternoons at 2 pm by the lagoon in Westmount Park – bring your picnic and a chair.
July 8 – 2 Little Birds, 70s cover band
July 15 – La Horde Vocale, vocal ensemble
July 22 – Gramophone, pop/rock
July 29 – Derek Falls Trio, blues/R&B
August 5 – Contra-Danza, classical
August 12 – The Bagg Street Klezmer Band, klezmer
August 19 – Words and Music
Rain venue: Victoria Hall, 4626 Sherbrooke W
More information at 514 989-5226
Repercussion Theatre
Come celebrate Repercussion Theatre's 30th season of Shakespeare-in-the-Park with a contemporary, gender-bent take on a classic love story: Romeo & Juliet: Love is Love. Bring a chair and enjoy the bard under the stars in Westmount Park.
In this tragic tale of young love and old grudges, we enter a world calcified by hate. As two young people gallop full speed towards love, they are broken by (and ultimately break down) the walls erected by the previous generation. With a cast of ten dynamic performers, an eye-catching design and live music, this show is not to be missed.
Tuesday, July 10 at 7 pm
Wednesday, July 11 at 7 pm
Saturday, July 28 at 7 pm
Sunday, July 29 at 7 pm
More information at 514 989-5226 or repercussiontheatre.com
Group exhibition at the Gallery
The Gallery at Victoria Hall, 4626 Sherbrooke W, is proud to present the works of Sirin Baki, Kristin Bennett, Anna Gedalof, Luci Lacava, Claire Salzberg and Keyuan Wang from Thursday, July 12 to Saturday, August 18.
Vernissage: Wednesday, July 11 from 6 pm to 8 pm.
Open Monday to Friday, 10 am to 9 pm; Saturday, 10 am to 5 pm; Sunday, closed.
More information at 514 989-5226.
Image: courtesy City of Westmount
Centre Greene Activities
Centre Greene, 1090 Greene, is host to a wide variety of activities for young and old, including a Caregiver's Tea, Themed Activity Nights, Drop-in Daycare, After School Program, Kids' Kitchen, Tumbling Tots Playgroup, Seniors' Lunches, and more!
Information at 514 931-6202 or consult centregreene.org
Image: courtesy of Centre Greene
Activities at Contactivity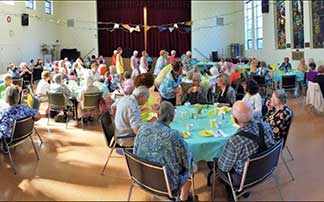 Contactivity Centre, 4695 de Maisonneuve W, is a non-profit community centre that provides a welcoming, caring and safe place for autonomous seniors 60+, where a sense of community and social engagement can be fostered. The centre hosts various courses and interest groups that encompass the mind, body and soul. For information on the Centre's activities call 514 932-2326 or consult contactivitycentre.org
Image: courtesy of Contactivity Centre
Events at Westmount Public Library
4574 Sherbrooke W, Westmount
Events are free but registration is required.
Register at the Adult Desk or call 514 989-5299.
Activities for adults return in September.
Westmount Library's Events and Programs for Kids
Registration is required for all events. To register, present your child's library card at the Children's Desk. For more information, call 514 989-5229.
Wednesdays until August 22 from 10:30 am to 11 am
Family Storytime and Songs. No registration is necessary. Participants will be welcomed on a first-come, first-served basis. In the Storytime Room (6 months to 36 months)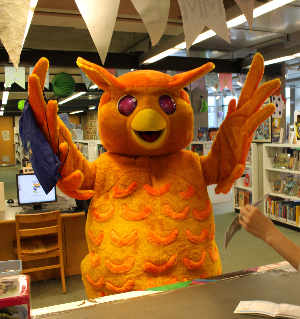 Thursday, July 5 at 4 pm
Movie Day – Ratatouille. In the Westmount Room (6 years +)
Tuesday, July 10 from 4 pm to 4:30 pm
Findlay's Diner – photos! Join in at Findlay's Diner! Get a picture of you and your favourite book with Findlay Featherton. Other Photo Booth Day: Tuesday, August 14, 4 pm to 4:30 pm.
Wednesday, July 11 from 4 pm to 4:45 pm
Feed Your Passions: Art and Stories. I love Sports. In the Storytime Room (3 to 6 year olds)
Thursday, July 12 from 4 pm to 5 pm
Detective Science. With Mad Science. Examine fingerprints, mystery powders, ink samples and teeth impressions. In the Storytime Room (7 to 12 year olds)
Wednesday, July 18 from 4 pm to 4:45 pm
Feed Your Passions: Art and Stories. I love Art. In the Storytime Room (3 to 6 year olds)
And over at the Atwater Library…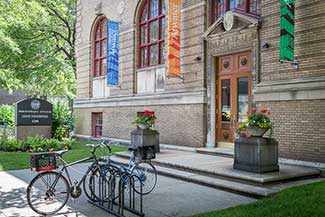 1200 Atwater, Westmount
Information at 514 935-7344.
Image: Frédéric Ryan – instagram (@feddomtl)
ATWATER LIBRARY LAWN BOOK SALE
Tuesday, July 24 from 10 am to 3 pm
The Atwater Library Lawn Book Sale features a great variety of books, including lots of paperbacks – all at rock-bottom prices!
---
Feature image: Jazz Break – Hitlist Sweet Vibes, courtesy of Alexis Nihon / Cominar

Consult our community calendar for more events.


---
---