Westmount Here & There
July 12, 2018
A look at events happening in and around Westmount
Summer Concerts 2018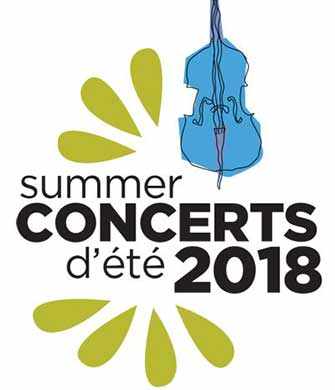 Enjoy jazz, classical and popular music Sunday afternoons at 2 pm by the lagoon in Westmount Park – bring your picnic and a chair.
July 15 – La Horde Vocale, vocal ensemble
July 22 – Gramophone, pop/rock
July 29 – Derek Falls Trio, blues/R&B
August 5 – Contra-Danza, classical
August 12 – The Bagg Street Klezmer Band, klezmer
August 19 – Words and Music
Rain venue: Victoria Hall, 4626 Sherbrooke W
More information at 514 989-5226
Repercussion Theatre
Come celebrate Repercussion Theatre's 30th season of Shakespeare-in-the-Park with a contemporary, gender-bent take on a classic love story: Romeo & Juliet: Love is Love. Bring a chair and enjoy the bard under the stars in Westmount Park.
In this tragic tale of young love and old grudges, we enter a world calcified by hate. As two young people gallop full speed towards love, they are broken by (and ultimately break down) the walls erected by the previous generation. With a cast of ten dynamic performers, an eye-catching design and live music, this show is not to be missed.
Saturday, July 28 at 7 pm
Sunday, July 29 at 7 pm
More information at 514 989-5226 or repercussiontheatre.com
Group exhibition at the Gallery
The Gallery at Victoria Hall, 4626 Sherbrooke W, is proud to present the works of Sirin Baki, Kristin Bennett, Anna Gedalof, Luci Lacava, Claire Salzberg and Keyuan Wang from Thursday, July 12 to Saturday, August 18.
Open Monday to Friday, 10 am to 9 pm; Saturday, 10 am to 5 pm; Sunday, closed.
More information at 514 989-5226.
Image: courtesy City of Westmount
Centre Greene Activities
Centre Greene, 1090 Greene, is host to a wide variety of activities for young and old, including a Caregiver's Tea, Themed Activity Nights, Drop-in Daycare, After School Program, Kids' Kitchen, Tumbling Tots Playgroup, Seniors' Lunches, and more!
Information at 514 931-6202 or consult centregreene.org
Image: courtesy of Centre Greene
Activities at Contactivity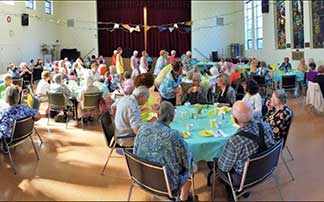 Contactivity Centre, 4695 de Maisonneuve W, is a non-profit community centre that provides a welcoming, caring and safe place for autonomous seniors 60+, where a sense of community and social engagement can be fostered. The centre hosts various courses and interest groups that encompass the mind, body and soul. For information on the Centre's activities call 514 932-2326 or consult contactivitycentre.org
Image: courtesy of Contactivity Centre
Events at Westmount Public Library
4574 Sherbrooke W, Westmount
Events are free but registration is required.
Register at the Adult Desk or call 514 989-5299.
Activities for adults return in September.
Westmount Library's Events and Programs for Kids
Registration is required for all events. To register, present your child's library card at the Children's Desk. For more information, call 514 989-5229.
Until August 31
StoryWalk® with Loula and Mister the Monster. A StoryWalk® is a fun activity that places a children's book along a path in Westmount Park. Share your photos using the hashtag #WPLStorywalk.
Wednesdays until August 22 from 10:30 am to 11 am
Family Storytime and Songs. No registration is necessary. Participants will be welcomed on a first-come, first-served basis. In the Storytime Room (6 months to 36 months)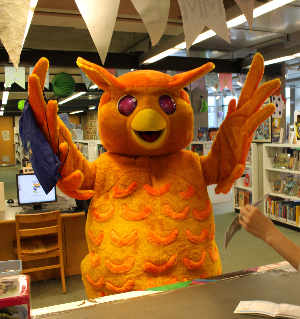 Thursday, July 12 from 4 pm to 5 pm
Detective Science. With Mad Science. Examine fingerprints, mystery powders, ink samples and teeth impressions. In the Storytime Room (7 to 12 year olds)
Wednesday, July 18 from 4 pm to 4:45 pm
Feed Your Passions: Art and Stories. I love Art. In the Storytime Room (3 to 6 year olds)
Wednesday, July 25 from 4 pm to 4:45 pm
Feed Your Passions: Art and Stories. I love Books. In the Storytime Room (3 to 6 year olds)
Thursday, July 26 from 4 pm to 5 pm
Origami Keepsake Boxes. Make a beautiful origami box to keep your treasures safe. In the Storytime Room. (6 years +)
And over at the Atwater Library…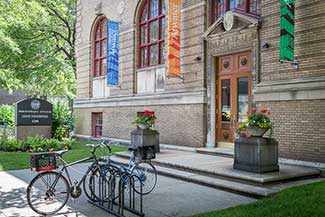 1200 Atwater, Westmount
Information at 514 935-7344.
Image: Frédéric Ryan – instagram (@feddomtl)
ATWATER LIBRARY LAWN BOOK SALE
Tuesday, July 24 from 10 am to 3 pm
The Atwater Library Lawn Book Sale features a great variety of books, including lots of paperbacks – all at rock-bottom prices!
---
Feature image:

Consult our community calendar for more events.


---
---