Westmount Here & There
August 16, 2018
A look at events happening in and around Westmount
Group exhibition at the Gallery
The Gallery at Victoria Hall, 4626 Sherbrooke W, is proud to present the works of Sirin Baki, Kristin Bennett, Anna Gedalof, Luci Lacava, Claire Salzberg and Keyuan Wang until Saturday, August 18.
Open Monday to Friday, 10 am to 9 pm; Saturday, 10 am to 5 pm; Sunday, closed.
More information at 514 989-5226.
Image: courtesy City of Westmount
Words and Music 2018
On Sunday, August 19 from 2 pm to 4 pm, in Westmount Park by the lagoon on Willow Point, it's Words and Music, where east meets west in an all-female music and words fest. China, India, Germany, UK, Scotland, Ireland, Jamaica, Trinidad, Canada just a few of the smorgasbord of cultures represented by the talented lineup of Canadian musicians, poets and storytellers from diverse backgrounds, ages and lifestyles.
Bring a chair and a picnic.
Rain venue: Victoria Hall, 4626 Sherbrooke W
More information at 514 989-5226
Important for residents of Westmount Districts 7 and 8:
NDG-Westmount Turcot Neighbourhood Committee meeting
On Wednesday, August 22 from 7 pm to 9 pm at Victoria Hall, 4626 Sherbrooke W, Westmount and NDG residents are invited to attend a public meeting organized by KPH Turcot and the Quebec Ministry of Transport concerning the impact of upcoming work on the Turcot Project and Autoroute 720 / Route 136.
Representatives of both organizations will present information on the upcoming project stages – particularly the dismantling of Autoroute 720 West, and the construction of the new Highway 136 – and on traffic flow planning, as well as noise and traffic mitigation measures. Concerned residents are urged to attend as this is an opportunity to obtain information on the latest developments of the project and to address questions to senior managers involved.
Image: Chicoutimi – Own work, CC0, commons.wikimedia.org
Theatre NDG presents Via Roma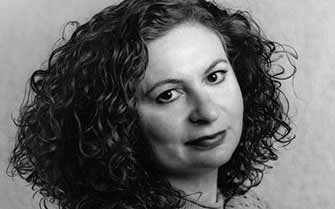 On Thursday, August 23 at 6:30 pm at Loyola Chapel, 7141 Sherbrooke W, Theatre NDG presents a script-in-hand reading of Mary Melfi's play, Via Roma. Included in the evening's program is the book launch of Mary Melfi's memoir, In the Backyard, Relearning the Art of Aging, Dying and Making Love, a Guernica Editions publication.  The event is part of La Semaine des Arts / Arts Week NDG.
Image: courtesy Mary Melfi
Movie under the stars
On Friday, August 24 at 8 pm there will be a presentation of Paddington 2 in Westmount Park. Westmount Scouts will be selling popcorn and drinks. Don't forget your lawn chair and blankets!
More information at 514 989-5226.
Image: courtesy Studio Canal
Re-creating Home
On Saturday, August 25, Christ Church Cathedral, 635 Ste-Catherine W, is sponsoring a musical and literary benefit soirée, Re-creating Home, with proceeds of the evening in support of a recently arrived Syrian family.
Spend an evening enjoying a wide array of talented artists who represent the generosity and diversity of Montreal's literary scene, along with internationally known musical entertainer, Edwin Orion Brownell. Literary arts invited guests include: Bior Leek Ajak, Endre Farkas, Ehab Lotayef, Maude Paradis, Gina Roitman, Carolyn Marie Souaid, Marie-Josée Tremblay, H. Nigel Thomas and Edward Yankie.
Reception at 6:30 pm; the program begins at 7 pm
Tickets: $20 (includes refreshments and chapbook)
Tickets for two: $35 (includes one chapbook)
For tickets or more information contact Jan Jorgensen at lawnchairsoiree@gmail.com
Image: Jean Gagnon
Centre Greene Activities
Centre Greene, 1090 Greene, is host to a wide variety of activities for young and old, including a Caregiver's Tea, Themed Activity Nights, Drop-in Daycare, After School Program, Kids' Kitchen, Tumbling Tots Playgroup, Seniors' Lunches, and more!
Information at 514 931-6202 or consult centregreene.org
Image: courtesy of Centre Greene
Activities at Contactivity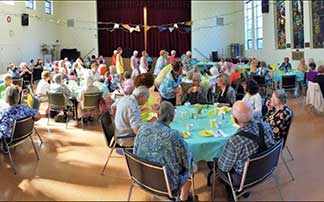 Contactivity Centre, 4695 de Maisonneuve W, is a non-profit community centre that provides a welcoming, caring and safe place for autonomous seniors 60+, where a sense of community and social engagement can be fostered. The centre hosts various courses and interest groups that encompass the mind, body and soul. For information on the Centre's activities call 514 932-2326 or consult contactivitycentre.org
Image: courtesy of Contactivity Centre
Events at Westmount Public Library
4574 Sherbrooke W, Westmount
Events are free but registration is required.
Register at the Adult Desk or call 514 989-5299.
Activities for adults return in September.
Westmount Library's Events and Programs for Kids
Registration is required for all events. To register, present your child's library card at the Children's Desk. For more information, call 514 989-5229.
Until August 31
StoryWalk® with Loula and Mister the Monster. A StoryWalk® is a fun activity that places a children's book along a path in Westmount Park. Share your photos using the hashtag #WPLStorywalk.
Wednesdays until August 22 from 10:30 am to 11 am
Family Storytime and Songs. No registration is necessary. Participants will be welcomed on a first-come, first-served basis. In the Storytime Room (6 months to 36 months)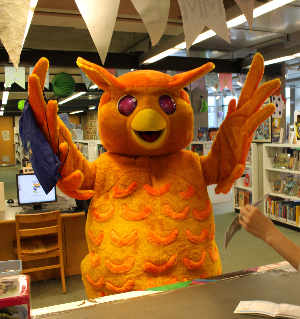 Thursday, August 16 from 4 pm to 5 pm
Papermaking. With Ingrid Birker from the Redpath Museum. In the Storytime Room (6 years +)
Wednesday, August 22 from 4 pm to 4:45 pm
Feed Your Passions: Art and Stories. I love Imagination. In the Storytime Room (3 to 6 year olds)
Thursday, August 23 from 4 pm to 6 pm
Claymation Workshop. With Molly Bower. Use clay to create your own characters to star in a stop-motion animated movie! In the Westmount Room. (8 years +)
And over at the Atwater Library…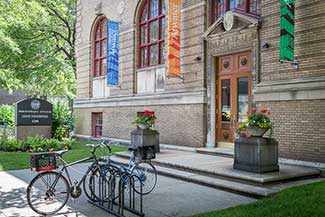 1200 Atwater, Westmount
Information at 514 935-7344.
Image: Frédéric Ryan – instagram (@feddomtl)
The Library's events series has recessed for the summer and will resume in September.
---
Feature image: Andrew Burlone

Consult our community calendar for more events.


---
---