Westmount Here & There
August 30, 2018
A look at events happening in and around Westmount
Let's Talk Opera!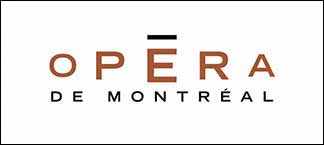 On Sunday, September 9 from 10:30 am to noon at Victoria Hall, 4626 Sherbrooke W, there will be a discussion on Verdi's Rigoletto. Opéra de Montréal is proud to offer a series of in-depth discussions on each opera of the season right before the premiere, with musicologist Pierre Vachon, Ph.D., a pianist and a singer. Duration: 90 minutes with coffee break. Presented in English.
Artists: Frédérique Drolet (soprano), Pierre Rancourt (baritone), Michel-Alexandre Broekaert (pianist)
Presented (in English) by L'Opéra de Montréal.
The event is free, but to reserve your place, please call 514 989-5226.
For more information, please visit operademontreal.com
Meet the Candidates – Provincial Election 2018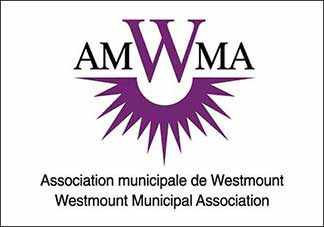 On Tuesday, September 11 at 7 pm in Victoria hall, 4626 Sherbrooke W, the Westmount Municipal Association (WMA) invites the public to the Meet the Candidates – Provincial Election 2018 evening. The event will be moderated by CBC Political Analyst Bernard St Laurent.
Come meet the candidates and learn more about their platforms.
There will be a question period.
A free event, open to all.
Public consultation on access roads to Mount Royal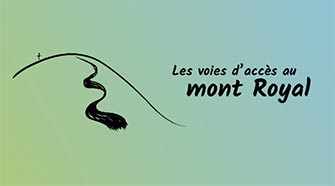 On Wednesday, Septembre 12 at 7 pm at Victoria Hall, 4626 Sherbrooke W, a public consultation/workshop on access roads to Mount Royal will take place.
The Montréal executive committee gave the Office de consultation publique de Montréal the mandate to hold a public consultation on two items: reflecting on the future and development of access roads to Mount Royal, and evaluating the pilot project eliminating through-traffic on the Camillien-Houde and Remembrance roads. For the duration of the pilot project, various activities, some requiring attendance in person and others conducted online, will be organized to evaluate the impacts of the pilot project and imagine the future of access roads to the park.
Seven workshops are planned in the neighboring boroughs as well as in Mount Royal Park and Westmount. Using a map and mock-ups, you will have the opportunity to discuss your vision for the future in small groups and to share practical solutions to the issues that concern you.
Register at ocpm.qc.ca
Stargazing at the Lookout
On Saturday, September 15 at 7:30 pm at the Summit Lookout, join members of the Montreal Centre of the Royal Astronomical Society of Canada to observe the night skies through their telescopes. Learn about the planets and stars from knowledgeable astronomers.
This free event is organized by Westmount's Healthy City Project and Community Events Division. In the event of rain or poor viewing conditions, the event will be cancelled.
More information at 514 989-5226.
Image: a4gpa via StockPholio.com
Terry Fox Run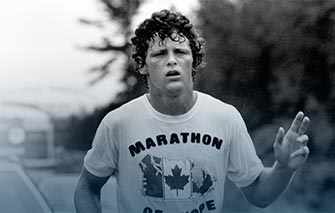 On Sunday, September 16 at 10 am in Westmount Park, Westmount will join the Terry Fox Run – a national family event where participants walk, run, ride or cycle to raise funds for cancer research.
For more information, and to register, please visit secure.terryfox.ca
Image: courtesy Terry Fox Run
SPCA Snout & About
On Sunday, September 16, participate in the SPCA Snout & About event ― the biggest dog walk in Montreal. You'll spend a festive day with fellow animal-lovers, all while denouncing the cruelty that they too often face. In doing so, you'll also help the Montreal SPCA raise funds to continue its primary mission, as it has been doing for nearly 150 years: protecting animals and representing their interests.
The registration fee is only $20 per person (not per animal) and entitles you to a bag full of surprises for you and your loyal companion. You can also register as a family!
When: September 16 from 10 am to 2 pm (rain or shine)
Where: Smith House in Mount-Royal Park.
Register in advance.
Image: courtesy of the Montreal SPCA
Centre Greene Activities
Centre Greene, 1090 Greene, is host to a wide variety of activities for young and old, including a Caregiver's Tea, Themed Activity Nights, Drop-in Daycare, After School Program, Kids' Kitchen, Tumbling Tots Playgroup, Seniors' Lunches, and more!
Information at 514 931-6202 or consult centregreene.org
Image: courtesy of Centre Greene
Activities at Contactivity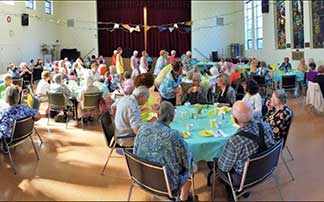 Contactivity Centre, 4695 de Maisonneuve W, is a non-profit community centre that provides a welcoming, caring and safe place for autonomous seniors 60+, where a sense of community and social engagement can be fostered. The centre hosts various courses and interest groups that encompass the mind, body and soul. For information on the Centre's activities call 514 932-2326 or consult contactivitycentre.org
Image: courtesy of Contactivity Centre
Events at Westmount Public Library
4574 Sherbrooke W, Westmount
Events are free but registration is required.
Register at the Adult Desk or call 514 989-5299.
Wednesday, September 5 from 7 pm to 9 pm
Film Club – Documentary: RGB (2018) Discussions are led by Katherine Kasirer, NFB librarian. Tickets available at the Main Desk four weeks prior for library members, remaining tickets one week prior for the general public. In the Westmount Room.

Westmount Library's Events and Programs for Kids
Registration is required for all events. To register, present your child's library card at the Children's Desk. For more information, call 514 989-5229.
Until August 31
StoryWalk® with Loula and Mister the Monster. A StoryWalk® is a fun activity that places a children's book along a path in Westmount Park. Share your photos using the hashtag #WPLStorywalk.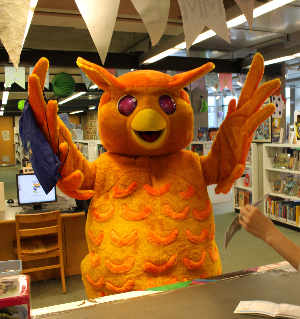 Saturday, September 8 at 2 pm
TD Summer Reading Club Closing Party. With Mad Science. Be there! Prizes, entertainment, food! TD Summer Reading Club members may pick up their free tickets at the desk. In Victoria Hall.
And over at the Atwater Library…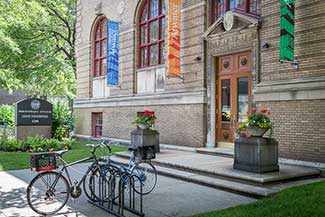 1200 Atwater, Westmount
Information at 514 935-7344.
Image: Frédéric Ryan – instagram (@feddomtl)
LUNCHTIME SERIES
The Atwater Library Lunchtime Series features once-a-week presentations by leading writers, musicians, intellectuals, scientists, and many more people sharing their knowledge and experience with the Atwater Library community. Lunchtime Series events usually take place on Thursdays (but sometimes are on other days), from 12:30 to 1:30 pm. Admission is free though donations are appreciated! Everyone is welcome and coffee and biscuits are served.
Thursday, September 6 from 12:30 to 1:30 pm
Gabriel Safdie, writer, photographer and businessman, recounts some of his experiences in China: The Rise of the One-Eyed Dragon.
Thursday, September 13 from 12:30 to 1:30 pm
The Americans are coming! Mark Gallop introduces some of the heroes and villains of the Continental Army's occupation of Montreal in the early days of the American Revolution – 1775-76.
---
ATWATER LIBRARY BOOK CLUB
The Atwater Library Book Club is led with intelligence and skill by author Mary Soderstrom.
Wednesday, September 12 from 7:30 to 9 pm
The group discusses Lost in September by Kathleen Winter.
---
Feature image: Andrew Burlone

Consult our community calendar for more events.
---
---