Westmount Here & There
January 10, 2019
A look at events happening in and around Westmount
The Gallery at Victoria Hall – Group Exhibition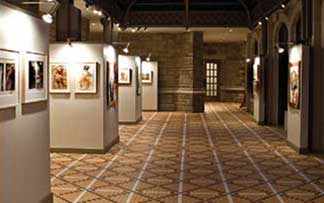 The Gallery at Victoria Hall, 4626 Sherbrooke W, is pleased to present a group exhibition featuring artists Caroline Benchetrit, Hubert Cachat, and John Reimann from Thursday, January 17 to Friday, February 15, 2019.
GALLERY HOURS
Monday to Friday: 10 am to 9 pm
Saturday: 10 am to 5 pm.
More information at 514 989-5265.
Image: courtesy of the City of Westmount
Let's Talk Opera!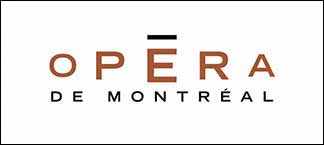 Sunday, January 20 from 10:30 am to noon at Victoria Hall, 4626 Sherbrooke W, there will be a discussion on Champion by Terence Blanchard and Michael Cristofer. Opéra de Montréal is proud to offer a series of in-depth discussions on each opera of the season right before the premiere, with musicologist Pierre Vachon, Ph.D., a pianist and a singer.
Duration: 90 minutes with coffee break.
Presented (in English) by L'Opéra de Montréal.
The event is free. To reserve your place, call 514 989-5226.
For more information, please visit operademontreal.com
Centre Greene Activities
Centre Greene, 1090 Greene, is host to a wide variety of activities for young and old, including a Caregiver's Tea, Themed Activity Nights, Drop-in Daycare, After School Program, Kids' Kitchen, Tumbling Tots Playgroup, Seniors' Lunches, and more!
Information at 514 931-6202 or consult centregreene.org
Image: courtesy of Centre Greene
Activities at Contactivity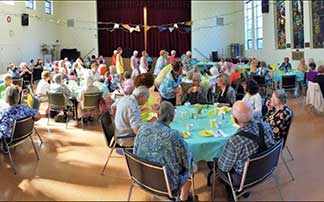 Contactivity Centre, 4695 de Maisonneuve W, is a non-profit community centre that provides a welcoming, caring and safe place for autonomous seniors 60+, where a sense of community and social engagement can be fostered. The centre hosts various courses and interest groups that encompass the mind, body and soul. For information on the Centre's activities call 514 932-2326 or consult contactivitycentre.org
Image: courtesy of Contactivity Centre
Events at Westmount Public Library
4574 Sherbrooke W, Westmount
Events are free but registration is required.
Register at the Adult Desk or call 514 989-5299.
Tuesday, January 15 from 12:30 pm to 1:30 pm
Afternoon Lecture Series – Lecture – Canada's Crisis of Underpopulation: Maximum Canada with Doug Saunders, Globe and Mail journalist and author. The Westmount Public Library is proud to collaborate with the Women's Canadian Club of Montreal to present a series of monthly lectures. Tickets $10/lecture, available at the door only. A sandwich lunch is available from 11:15 am to 12:15 pm for $6. In Victoria Hall.
Wednesday, January 16 from 7 pm to 9 pm
Reading Group for Joyce's Finnegans Wake: The Boaters and Sifters of ALP. Every third Wednesday of the month, join the circle skimming the surface or sifting through the layers of Finnegans Wake to see what is conceived. Bring an open mind and a copy of the book. In the Westmount Room.
Fridays, January 18 to February 15 from 1 pm to 3 pm
Tales & Travels Series. A weekly activity for individuals with Alzheimer's disease and other forms of dementia. Registration is required and spaces are limited. Full details at 514 989-5530 or dmiguez@westmount.org. In the Westmount Room.
Tuesday, January 22 from 7 pm to 9 pm
English Book Club – The Philistine by Leila Marshy. With Claire Holden Rothman. A lively discussion ensues over coffee. In the Westmount Room.
Wednesday, January 23 from 10:15 am to noon
Poetry Workshop with Ann Lloyd. The Westmount Poetry Group meets to compose poetry together. Members propose themes at the beginning of each session and every two weeks after that. Everyone is welcome! In the Westmount Room.
Wednesday, January 23 from 2 pm to 4 pm
2 O'Clock Series – Toucher le ciel : comment je suis devenue la première femme à monter au sommet du Mont Logan en solo. With Monique Richard, Mountaineer. In French followed by a bilingual question period. Tickets available at the Main Desk four weeks prior for library members, remaining tickets one week prior for the general public. In the Westmount Room.
Westmount Library's Events and Programs for Kids
Registration is required for all events. To register, present your child's library card at the Children's Desk. For more information, call 514 989-5229.
Storytimes resume January 22.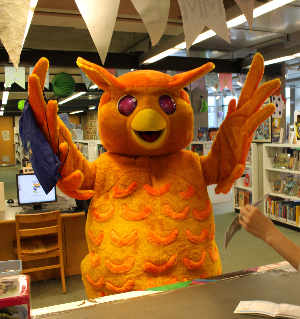 Thursday, January 10 from 4 pm to 5 pm
Children's ESL Book Club – Nate the Great and the Pillowcase by Marjorie Weinman Sharmat and Rosalind Weinman. Come discuss some wonderful shorter books with other kids and practice your language skills. This book club is geared towards children who are learning English as a second language and love books. The group meets once a month. (7 years +)
Thursday, January 10 from 4 pm to 5 pm
English Book Club for Teens – The Night Circus by Erin Morgenstern. Come discuss some wonderful books with other teens. This book club meets once a month. In the Boardroom. (13 to 17 year olds)
Saturday, January 12
LEGO®CLUB
From 2 pm to 3 pm (4 to 6 year olds)
From 3 pm to 4 pm (7 to 12 year olds)
In the Storytime Room.
Friday, January 25 from 3:30 pm to 5 pm
Gaming at the Library. Join in on Friday afternoons for Rock Band, Wii, DDR and more! Snacks will be served. In the Storytime Room. (9 to 13 years)
---
2019 McEntyre Writing Competition
This year's theme: It's Okay to be Different
Peter McEntyre was the Mayor of the City of Westmount from 1969 to 1971. He set up a trust fund to support an annual writing competition to encourage young people to think about the idea of community, and to learn more about their own communities.
You may compete if you go to school in Westmount (elementary or secondary, grades 1–11), live in Westmount, or are a member of a library in Westmount.
Submit your entry to the Children's Desk, Westmount Public Library, no later than 9 pm on Friday, April 5, 2019.
To find out how to participate, please visit the Library's website.
More information at 514 989-5229
---
And over at the Atwater Library…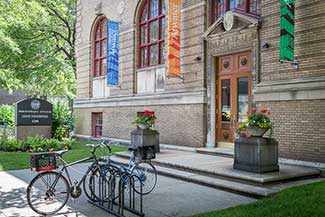 1200 Atwater, Westmount
Information at 514 935-7344.
Image: Frédéric Ryan – instagram (@feddomtl
LUNCHTIME SERIES
The Atwater Library Lunchtime Series features once-a-week presentations by leading writers, musicians, intellectuals, scientists, and many more people sharing their knowledge and experience with the Atwater Library community. Lunchtime Series events usually take place on Thursdays (but sometimes are on other days), from 12:30 to 1:30 pm. Admission is free though donations are appreciated! Everyone is welcome and coffee and biscuits are served.
Thursday, January 10 from 12:30 pm to 1:30 pm
Herbert Marx reminisces about his life and discusses his years as an MNA (1979-1989) and Minister of Justice for Quebec. Copies of his recently-published memoir will be on sale.
This event takes place exceptionally at Temple Emanu-El-Beth Sholom, 395 Elm.
Thursday, January 17 from 12:30 pm to 1:30 pm
World traveller and photographer Muslim Harji gives a presentation on Burma: The Lost Paradise. He will discuss "the gentle people, stunning landscape, beautiful monuments, spiritual practices, religious beliefs, culture and foods."
Thursday, January 24 from 12:30 pm to 1:30 pm
In honour of Robbie Burns Day, poet and musician Ilay Ian Charles Ferrier (aka Ian Ferrier) performs his poetry with accompaniment by clarinetist and composer Louise Campbell.
---
ALZHEIMER CAFÉ
The Atwater Library is partnering with the Alzheimer Society of Montreal to provide a monthly Alzheimer Café for Montrealers in the Library's elegant Reading Room. Each session features socializing, refreshments, live music, and discussion about aspects of life with dementia. Admission is free and everyone is welcome. For more information, contact Tanya Mayhew at tmayhew@atwaterlibrary.ca or 514 935-7344.
Tuesday, January 15 from 1 pm to 3 pm
A presentation on How to Preserve the Autonomy of People with Alzheimer's Disease in Daily Activities: Strategies and Tools by Mélanie Roy, MBA, MPM, occupational therapist. Discussion with refreshments.
---
ATWATER LIBRARY FINANCIAL LITERACY PROGRAM
Free sessions on financial literacy for seniors, funded by the Lindsay Memorial Foundation.
Wednesday, January 23 from 1:45 pm to 3 pm
McGill University law students with Pro Bono Students Canada conduct a free public presentation on How to Settle an Estate. Everyone is welcome. No advance registration.
---
ATWATER WRITERS EXHIBITION
Thursday, January 24 from 2 pm to 4 pm
Poet and musician Ian Ferrier leads an Atwater Writers Exhibition memoir writing activity, Moments in the Story of Your Life. Participants will be encouraged to write and craft the story of their moments, and if interested, to pick up a microphone and read what they write to the group. Free and all are welcome. No registration necessary. More information at elise.m@videotron.ca. Generously supported by the Community Cultural Action Fund (CCAF) of the Department of Canadian Heritage.
---
Feature image: Andrew Burlone
Consult our community calendar for more events.
---
---