Conference on Altzheimer's at Château Westmount
On Thursday, October 17 at 6 pm at Château Westmount, 4860 De Maisonneuve W, the team of CHSLD Château Westmount invites the public to a free conference, An Introduction to Alzheimer's disease and communication strategies, with invited speaker Jessica Gozlan from the Alzheimer's Society of Montreal.
This conference covers common questions about Alzheimer's disease and related forms of dementia as well as an introduction to strategies for responding to changes in communication and behaviour. Questions and answers will be bilingual. Refreshments will be provided by Château Westmount's team.
Register your attendance at 514 369-3000 by providing your full name, phone number and email address.
WHA TALK: PROMINENT WESTMOUNT WOMEN SERIES
MAY CUTLER: BEYOND POLITICS
On Thursday, October 17 from 7 pm to 9 pm at the Westmount Public Library, 4574 Sherbrooke W, the Westmount Historical Association presents, as part of its Fall 2019 Lecture Series, guest speakers Adam Cutler and Peter Trent.
Adam Cutler will speak about important life-shaping events that made his mother May the force that Westmounters came to know. He will touch on her publishing legacy with Tundra Press.
Former Westmount mayor Peter Trent will discuss the post-1987 political career of this renegade woman, whom he came to know well during this period.
Doors open at 6:30 pm.
Free for members and $5 for non-members.
Additional information at westmounthistorical.org
Montreal Intercultural Storytelling Festival 2019
On Saturday, October 19 at 8 pm in Victoria Hall, the 15th Montreal Intercultural Storytelling Festival presents the English Inauguration of Connections.
Five artists – Bruce Sinclair, Marta Singh, Dimitrios Prousalis, Lynn Kozack, and Matt Goldber – will explore the question of making connections through storytelling. From the Métis Nation of Saskatchewan to Argentina via Ottawa, from Greece to the Mile End and back again, the storytellers will examine the human soul and its yearning to connect. Hosted by Stéphanie Bénéteau.
Tickets: $15
Available online at Eventbrite.ca
More information at 514 989-5226 or visit festival-conte.qc.ca
On Sunday, October 20 from 2 pm to 3 pm in the Westmount Public Library, 4574 Sherbrooke W, storyteller Marta Singh will present The Key to the Kingdom, an event for families and children 6 and up, in the Westmount Room.
A full hour of power-packed storytelling, from action rhymes for the young and not so young, to ghost tales for the bold and not so bold. Grandparents and parents who come unaccompanied by their kids and grandkids will leave not just with The Key to the Kingdom, but with a treasure trove of stories to share when they get home.
Registration is required at 514 989-5229.
CLIMATE CAFÉ AT WESTMOUNT PARK UNITED CHURCH
On Wednesday, October 23 at 6 pm at Westmount Park United Church, 4695 Maisonneuve W, the monthly Climate Café meeting will feature the workshop All About Orchids. As part of the Houseplant Project there will be monthly workshops on different themes related to houseplants. This month Denis D'Etcheverry from Flore L'atelier, 4818 Sherbrooke O, will talk about growing and propagating Orchids!
The Climate Café is a non-religious event open to everyone, organized by Westmount Park United Church as part of its Faith in Nature Centre, a community committed to building lasting relationship and partnerships for the well-being of the environment. Come to meet the growing number of neighbours who are concerned and want to make a difference!
Westmount Park United Church recently launched a new expression of its Climate Café programme, The House Plant Project, which will give away house plants to passers by, inviting them to propagate their plant and pass it on, with the overall aim of increasing house plant populations in Westmount. House plants fix carbon, improve air quality and can bring a sense of well-being. Each Thursday between 3 pm and 5 pm, house plants will be given away, until the weather changes or the church runs out of plants! Sponsored by Westmount Florist.
For more information contact Rev. Neil Whitehouse at westmountparkuc@videotron.ca
Image: Patricia Dumais
Catherine Benny Solo Exhibition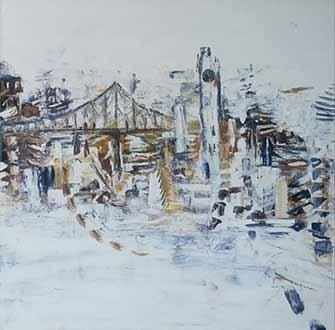 From Thursday, October 24 to Monday, October 28 at the Centre d'art E. K. Voland, 4710 St-Ambroise, Montreal, Westmount artist Catherine Benny will present her latest works.
SCHEDULE
Thursday, October 24 from 11 am to 8 pm
Friday, October 25 from 11 am to 6 pm
Saturday, October 26 – Vernissage – from 1 pm to 4 pm
Sunday, October 27 from 1 pm to 4 pm
Monday, October 28 from 11 am to 6 pm
For more information visit catherinebenny.com
Convergence at Westmount Park United Church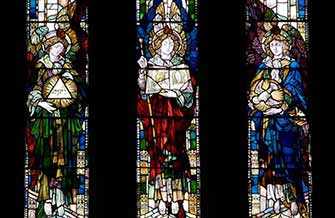 On Saturday, October 26 at 7:30 pm at Westmount Park United Church, 4695 de Maisonneuve W, experience Convergence, a harmonious flow of music to move you.
Feel the magic of an Andean Walkabout, the vibrational delight of Valencia, experience a transformation through Korngold's String Quartet No. 2 in Eb Maj, Op 26 performed by Montreal Music Collective's Emmy Tisdel (violinist), Kiarra Beckman (violinist), Emily Rekrut-Prussey (viola) and Rebecca Hecht (cellist).
Pre-concert reception at 6:45 pm.
Tickets at the door, cash only: 25 $ adults; 15 $ seniors; 10 $ students
and on Eventbrite
Proceeds go to Westmount Park United Church.
Image: courtesy of Westmount Park United Church
LET'S TALK OPERA!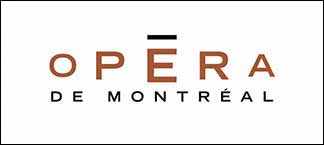 On Sunday, October 27 at 2 pm at Victoria Hall, 4626 Sherbrooke W, there will be a discussion on Lucia di Lammermoor by Gaetano Donizetti. 
Opéra de Montreal offers a stimulating exploration of each opera of the season, featuring singers and guests. Plot, music, voices, cultural context, composer – everything you ever wanted to know! Hosted by musicologist Pierre Vachon, PhD.
Presented in English by L'Opéra de Montréal.
Free event. For more information and to register go to operademontreal.com
An Evening with Margaret Trudeau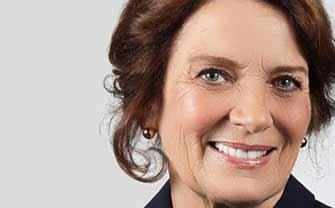 On Wednesday, October 30 at 7 pm in Victoria Hall, Margaret Trudeau will share her personal stories to remind others of the importance of nurturing the body, mind, and spirit.
From becoming a prime minister's wife at a young age, to the loss of both her son and her former husband, to living with bi-polar disorder, Margaret Trudeau is a Canadian icon, celebrated both for her role in the public eye and as a respected mental-health issues advocate.
One-hour talk. Books available for purchase. Book signing.
Tickets: $20
Available at Victoria Hall, the Westmount Public Library, or online at Eventbrite.ca
More information at 514 989-5226.
Theresa Foundation Benefit Concert
On Friday, November 1 at Westmount Park United Church, 4695 de Maisonneuve W, the Theresa Foundation's 10th Annual Benefit Concert will take place in support of the grandmothers of Mnjale village in Malawi, and its surrounding communities, in their struggle to raise children orphaned by AIDS.
This year's exciting line-up features Theresa Foundation benefit favourites: The Stephen Barry Band; Linda Morrison and Friends; The Good Buddies; The Burton Street Singers; Peter Kalichman, Daniel Kalichman & Richard Weiss; Senior Staff; Inspire Ladies by Ricardo Bureos; … and more!
Doors open at 7 pm, show starts at 7:30 pm.
Tickets: $30 (includes a glass of bubbly in celebration of the 10th anniversary!)
There will be a cash bar serving wine, beer and goodies, and a raffle and silent auction.
For more information about the Theresa Foundation and to donate visit theresafoundation.com
facebook.com/thetheresafoundation
www.canadahelps.org/en/charities/fondation-therese-bourque-lambert
Image: courtesy of the Theresa Foundation
Concert: We Will Remember Them
On Saturday, November 2 at 7:30 pm in Victoria Hall, La musique des Fusiliers Mont-Royal presents a ciné-concert to celebrate the regiment's 150th anniversary. The program will feature forty musicians performing live, with images from the Great War to the present day.
Free tickets available at Victoria Hall,the Westmount Public Library, or online at Eventbrite.ca
More information at 514 989-5226.
Image: Andrew Burlone