Dark Chapel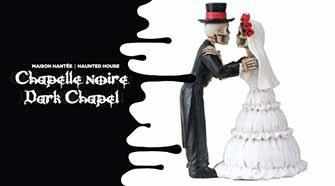 On Thursday, October 31 at the Lawn Bowling Clubhouse, 401 Avenue Kensington, visit the Dark Chapel on Halloween night! The whole family is invited to this terrifying and fun evening hosted by Westmount Public Security Department from 5:30 pm to 8 pm.
Not suitable for young children.
Halloween tips and safety guide
More information at 514 989-5367.
Theresa Foundation Benefit Concert
On Friday, November 1 at Westmount Park United Church, 4695 de Maisonneuve W, the Theresa Foundation's 10th Annual Benefit Concert will take place in support of the grandmothers of Mnjale village in Malawi, and its surrounding communities, in their struggle to raise children orphaned by AIDS.
This year's exciting line-up features Theresa Foundation benefit favourites: The Stephen Barry Band; Linda Morrison and Friends; The Good Buddies; The Burton Street Singers; Peter Kalichman, Daniel Kalichman & Richard Weiss; Senior Staff; Inspire Ladies by Ricardo Bureos; … and more!
Doors open at 7 pm, show starts at 7:30 pm.
Tickets: $30 (includes a glass of bubbly in celebration of the 10th anniversary!)
There will be a cash bar serving wine, beer and goodies, and a raffle and silent auction.
For more information about the Theresa Foundation and to donate visit theresafoundation.com
facebook.com/thetheresafoundation
www.canadahelps.org/en/charities/fondation-therese-bourque-lambert
Image: courtesy of the Theresa Foundation
Concert: We Will Remember Them
On Saturday, November 2 at 7:30 pm in Victoria Hall, La musique des Fusiliers Mont-Royal presents a ciné-concert to celebrate the regiment's 150th anniversary. The program will feature forty musicians performing live, with images from the Great War to the present day.
Free tickets available at Victoria Hall,the Westmount Public Library, or online at Eventbrite.ca
More information at 514 989-5226.
Image: courtesy of the City of Westmount
Rescue Me! Fundraiser
On Wednesday, November 6 from 6 pm to 10 pm at the Atwater Club, 3505 Atwater, Humane Society International/Canada invites the public to attend its Rescue Me! social event. Come join in for a night of great wine, live music, delicious plant-based canapés and a silent auction featuring some very special items up for bid.
Every year the HSI's dedicated Animal Rescue Team saves hundreds of the most neglected and abused animals. The team is on the ground, bringing hope to animals who need it most, from horrific dog meat farms in South Korea to appalling Canadian puppy mills and roadside zoos. Members of the team will be on hand to talk about their work and learn more about what inspires donors to help animals.
Proceeds from this event go directly to HSI's ongoing animal rescue efforts and its emergency shelter in Montreal.
To purchase tickets visit hsi.org/rescueme or contact the HSI office at 514 395-2914.
Image: courtesy of Humane Society International/Canada
Daniel Libeskind: Edge of Order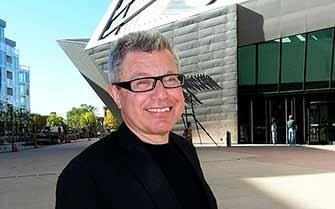 On Wednesday November 6 at 8 pm at the Jewish Public Library, 5151 Côte-Ste-Catherine, Montreal (metro Côte-Ste-Catherine, bus 129), Daniel Libeskind, the "starchitect" behind the Jewish Museum in Berlin and the Royal Ontario Museum Crystal expansion, will give the keynote speech for the Library's 2019 Jewish Book Month festivities.
Libeskind will take the audience through his influential career and offer a retrospective of his oeuvre, revealing the process and inspiration that has guided his acclaimed work and inspiring audiences to find new dimensions to their own creativity.
Sweet table with book sale and signing will follow the lecture.
Admission: $30; $25 for library members (advance purchase) and students.
Tickets and more information at 514 345-6416.
Image: Ishmael Orendain [CC BY 2.0], via Wikimedia Commons
Art and Mindfulness Meditation
On Thursday, November 7 at 11 am at the Gallery at Victoria Hall, 4626 Sherbrooke W, participate in a guided meditation session and engage with art in a different way using mindfulness. With Nicole Rolland, yoga and meditation teacher and author of Stepping into Consciousness – A Guide to Living a life of Joy, Meaning, and Abundance. Session on chairs.
Places are limited. Registration required at Eventbrite.ca
More information at 514 989-5226.
ARTISANS WESTMOUNT
Saturday, November 9 and Sunday, November 10 from 10:30 am to 5 pm, the annual Artisans Westmount event will take place in Victoria Hall, 4626 Sherbrooke W. Artisans Westmount is the perfect place to discover one-of-a-kind creations. Come admire the wonderful variety of quality items for sale by this year's fantastic artisans: jewelry, ceramics, stationary, accessories, toys, and more – perfect gifts for the holiday season.
Admission: non-perishable food items or $2 for Public Security's annual holiday food drive.
More information at 514 989-5226 or on the Artisans Westmount Facebook page
REMEMBRANCE DAY CEREMONY
The Mayor and Councillors of the City of Westmount invite citizens to the Remembrance Day Commemorative Service to be held Sunday, November 10 at 2 pm at the Cenotaph next to Westmount City Hall, 4333 Sherbrooke W, to remember and honour those who have made the ultimate sacrifice.
More information at 514 989-5226.
Image: via StockPholio.com
FRIENDS OF THE LIBRARY BOOK SALE
On Saturday, November 16 and Sunday, November 17, the Friends of the Library Book Sale will take place from 10 am to 5 pm at Victoria Hall, 4626 Sherbrooke W.
Organized by the Friends of the Westmount Public Library, all proceeds from the sale go towards the purchase of new materials for the Library. Contemporary novels, non-fiction, art and children's books in prime condition may be left at the Library for the sale.
More information at 514 989-5299.
Image: Phil Roeder via StockPholio.com