Irish cinema magic
for all ages to enjoy
Playlists of memorable short films courtesy of the Ciné Gael Montréal Irish Film Series
A MESSAGE FROM ANTOINE MALONEY OF CINÉ GAEL
Due to COVID-19, Ciné Gael, Montreal's Irish Film Festival, has had to postpone its March 28 screening of Irish Short Films.
In the meantime, we have assembled two playlists on YouTube of Irish Short Films, all very "Corona binge-worthy". The first playlist has 38 films for all ages. The second playlist is culled from the first so that you can comfortably sit your children and grandchildren down and let them work through the list. (One minor word of warning: the final film on the children's playlist ends on a dark, albeit humorous, note.)
Thanks to Heather Macdougall and Kester Dyer for their shorts programming skills over the years, which has led to the creation of these great playlists.
Long time devotees of Ciné Gael Short Films Evenings will find many familiar and memorable shorts. Enjoy!
To keep up to date on the Ciné Gael schedule visit cinegaelmontreal.com
---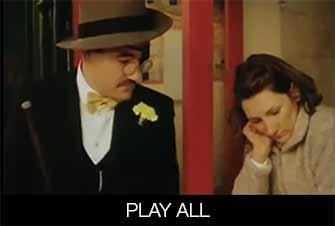 38 short films for all ages including:
Uisce Beatha (Whiskey / Water Of Life), multi-award-winning Irish Titanic short – 8:08 min
Pitch N Putt with Beckett and Joyce – 2:38 min
My Ireland – 11:48 min
After You – 7:01 min
Useless Dog – 5:12 min
Living with Alzheimers –  3:31 min
Yu Ming Is Ainm Dom – 13:21 min
Fluent Dysphasia – 15:59 min
Fifty Percent Grey – 3:04 min
Hidden Potential, award-winning short – 11:08
Buskers – 13:36 min
Rúbaí – 11:38 min
Jellybaby – 10:22 min
Uncle Bill's Barrel – 9:59 min
Porcelain Revised Score – 3:02 min
Bye Bye Now – 15:11 min
The Making of Between The Canals – 12:02 min
New Boy – 11:33 min
Goodbye to Glocamorra – 20:27 min
Give Up Yer Aul Sins – Oscar-nominated short – 4:20 min
Teeth – 2:08 min
The Wednesdays – 13:44 min
Free Chips Forever! – 11:11 min
Granny O'Grimm's Sleeping Beauty – 6:01 min
Ryan – 13:58 min
Father and Daughter, Oscar winner – 8:32
Uncle Bob's Hospital Visit – 14:14
Negative Space, Oscar-nominated stop-motion animation – 5:31 min
---
21 child-friendly shorts selected from Playlist 1.
---
---
---