Gemma New, a gem
for the first time in Montréal
The conductor is authoritative on the podium, with easy confidence and great rapport with the orchestra
I Musici is proud to be welcoming, for the first time in Montreal, the New Zealander Gemma New, a true up-and-comer in the world of conducting. She has chosen Bach as the central theme of her first concert on Montreal soil. The influence of the legendary musician can be felt as much in the young Mendelssohn's Seventh String Symphony as in John Adams' Shaker Loops.
New is authoritative on the podium, with easy confidence, and great rapport with the orchestra. She's one of the brightest rising stars in the conducting firmament.
St-Louis Post Dispatch
Gemma New stands in the forefront of the younger generation of orchestra conductors. She is currently music director of the Hamilton Philharmonic Orchestra, resident conductor of the St. Louis Symphony Orchestra, music director of the St. Louis Symphony Youth Orchestra and principal guest conductor of the Dallas Symphony Orchestra.
The 2019-2020 season is one of major premieres for Gemma New. She has had or will have the opportunity to conduct a number of important ensembles for the first time: the National Symphony Orchestra D.C., the Milwaukee Symphony, the Helsinki Philharmonic, the Kristiansand Symfoniorkester, the Beethoven Orchester Bonn, the Ulster Orchestra, the Opera Theatre of St. Louis, the Cleveland Orchestra, the Philadelphia Orchestra, the San Francisco Symphony, the Detroit Symphony and the Indianapolis Symphony.
Following the concert, the public is invited to experience a moment of exchange and conviviality by meeting the artists in the hall of the Salle Bourgie.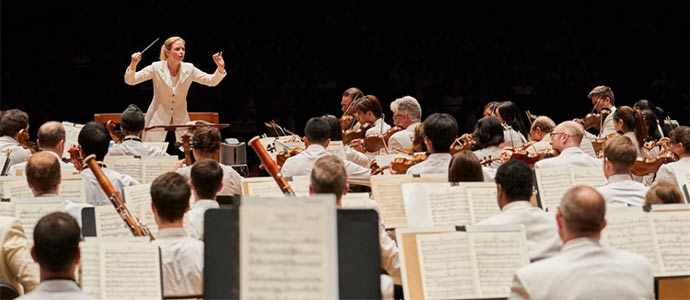 I Concertini Series – At the heart of the music
In a rethought Bourgie Hall, with the orchestra at its center, the I Concertini concert series is an intimate concert in-the-round formula. For over an hour the conductor takes the spectator on a tour of works seasoned with a series of edifying commentaries and fascinating anecdotes. And for the 11 a.m. performance, a cup of coffee awaits all ticket-holders, while at the 6 p.m. concert, everyone will be greeted with a glass of wine.
Program
Johann Sebastian Bach (1685-1750)
Fantasia and Fugue in G minor, BWV 542
John Adams (1947-)
Shaker Loops
I. Shaking and Trembling
II. Hymning Slews
III. Loops and Verses
IV. A Final Shaking
Felix Mendelssohn (1809-1847)
String Symphony No. 7 in D minor
Allegro
Andante amorevole
Menuetto
Allegro molto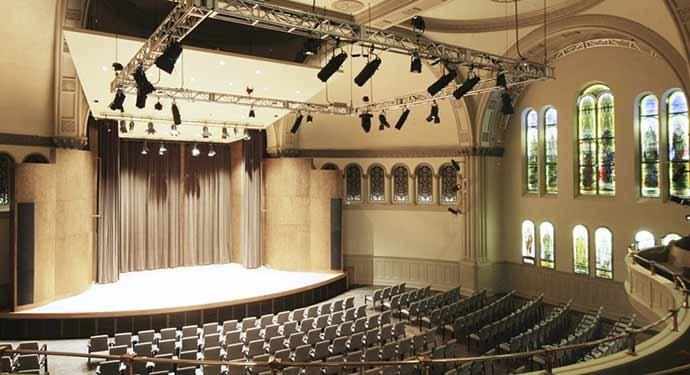 Gemma New
Thursday, February 20, 2020, at 11 am and 6 pm
Salle Bourgie of the Montreal Museum of Fine Arts
Ticket Sales
Single tickets starting at $15
Ticketpro box office – 514 790 1111 • 1 866 908 9090
Imusici.ticketpro.ca
Images courtesy of l'Orchestre de chambre I Musici de Montréal
Read about other concerts
---

I Musici de Montréal Chamber Orchestra is comprised of 15 exceptional musicians whose varied repertoire ranges from the 17th century to today. Jean-Marie Zeitouni, conductor and artistic visionary, has served as artistic director since 2011. Each I Musici de Montréal concert is a unique experience combining discovery, tradition and innovation in classical music. https://imusici.com/
---
---