What is in store for the year 2040? Speculating Futures
Centre Phi presents an immersive three-channel video installation until April 28
Phi has invited five artists from various disciplines and backgrounds to collaborate on an immersive three-channel video installation, based on our present environmental and geopolitical climates, to cast their visions of various scenarios the future might hold for us when we fast forward twenty years from now into the year 2040. Speculating Futures, accessible for free, is an open invitation for the audience to share a contemplative and introspective experience in which the art will inspire them to take personal and collective action.
Speculating Futures… an open invitation for the audience to share a contemplative and introspective experience in which the art will inspire them to take personal and collective action.
Fvckrender: Fifteen things that will be part of 2040
Futuristic tech-digital artist Fvckrender is a self-taught creative working out of Montreal. His renders pay a dark homage to what may eventually reflect our very existence. He will present a series of fifteen technological innovations that will contribute to our wellbeing by 2040. For Fvckrender, 2040 will be glossy, glowing with new energy and light. In the years between now and then, humans will learn to empathize with the planet, with new life forms and with each other. Humans will harness the power of what they've been given, using the resources provided by the earth to sustain their lives.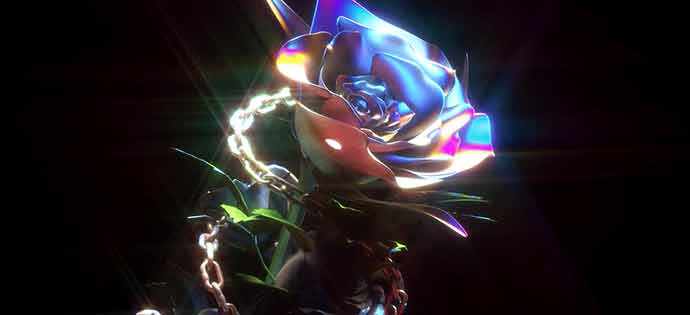 Miri Chekhanovich: Living with the trouble of current – future waste
Miri Chekhanovich is a Montreal artist recognized for her installations combining video, performance and sculpture. She will display a deep meditation over future wasteland. In this project, the artist is reflecting on the idea of separation between the notion of ego and the environment, believing that the notion of separation is what causes detachment between humans and the material world. Questions emerge: What does it mean that most of the interactions we have with objects ends up as waste? Where does our waste go? What does the year 2040 look like if we continue consuming throwaway products?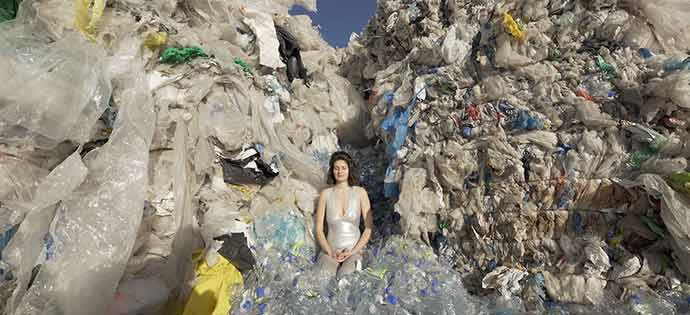 Maryse Goudreau: The Beluga Constellation
Maryse Goudreau is a Quebec artist whose performative art focuses on photography, archives and video, she explores themes of space and disappearing biodiversity in her work. Acting as a checkpoint, this archive-artwork on the beluga suggests that analogue image will survive the digital crash. This atomization also reveals that, by 2040, many research projects in the tundra will be abandoned. Telecommunication antennas will be taken over by beluga sounds, as vocalized through the installation. They will probe space, adapt to change, and travel even further than our North. Tomorrow's astrophysicists will decode beluga language to understand signals from outer space but will lose their data. The beluga will have become a portal towards a world broader and deeper than us.
Caroline Monnet: Creatura Dada
Caroline Monnet is a Montréal-based multidisciplinary artist from Outaouais. Her work has been programmed in exhibitions ans festivals internationally and she has also been selected to participate in the Whitney Biennial 2019 next May. Creatura Dada showcases six powerful Native women that gather together to celebrate a new beginning and the end of the world as we know it. Featuring Alanis Obomsawin as their master, these women relish in an opulent feast as they prepare to unite in battle. This dazzling and sumptuous fantasia is a vivid celebration of their majesty and power, and a signal of important negotiations regarding the state of the world. Moving forward can only happen with the inclusion of the indigenous woman presence.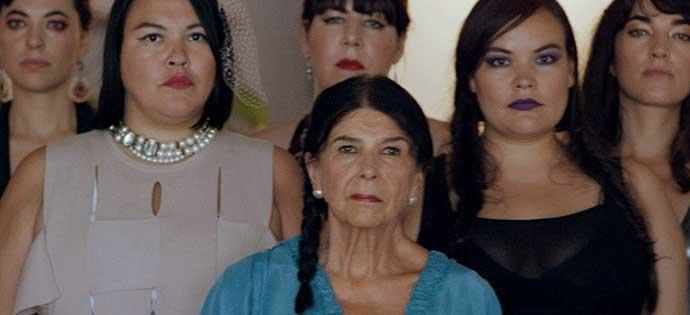 George Fok: The Sixth Trumpet
George Fok is a Hong Kongese video artist based in Montreal. His œuvre, which mixes conceptual and commercial work exploring the intersection of visual art, music and fashion, has been shown in global art institutions. For the past decade, he's been a creative director at the Phi Centre. His project is a cautious prediction of futures toward the year 2040: Technological progress is speeding exponentially; data collection algorithms have overwritten humans as quantified selves for surveillance capitalism; hyperconnectivity has caused epidemics of psychiatric and behavioural emergencies. Meanwhile, global temperature continues to rise, causing irreversible environmental damage, the potential of global armed conflict is high, and options for countermeasures are limited if we do not rapidly transform our current economy and consumption model.
More details at phi-centre.com
Centre Phi
407 Saint-Pierre, Montreal • 514 225-0525
Follow Centre Phi on Facebook, on Instagram, on Twitter, on Youtube, on Linkedin, #speculatingfutures
Image: courtesy of Centre Phi
Read also: Centre Phi presents The Horrifically Real Virtuality
---

Phi is a multidisciplinary arts and culture organization dedicated to art in all its forms that cultivates all aspects of creation, development, production and dissemination. Phi is at the intersection of art, film, music, design and technology. Through eclectic programming and a strong emphasis on content creation, Phi fosters unexpected encounters between artists and audiences. Headquartered at the Phi Centre in Montreal Canada, Phi was created by Director and Founder Phoebe Greenberg.
---
---