Presenting the
Byron Toben archives
Look up and enjoy our most prolific writer's reviews and articles
Dear WestmountMag.ca reader,
Our frequent contributor Byron Toben has now posted 270 articles since starting with us in July of 2015. Most are theatre and music reviews, but also included are film and lecture reviews, and articles on aviation, business and Irish community events. His theatre reviews in particular have garnered favourable feedback from many readers.
To access Byron's articles, go to westmountmag.ca/?s=Byron+Toben or simply type Byron Toben in the search box at the top of the page.
We requested an introductory comment from him. Here he is, typically tongue in cheek…
"The only way to truly appreciate my reviews is to read each one twice over, for the next ten years or so. That's why Westmount Magazine archives are so well designed."
Below is a sampling of some of his most popular articles: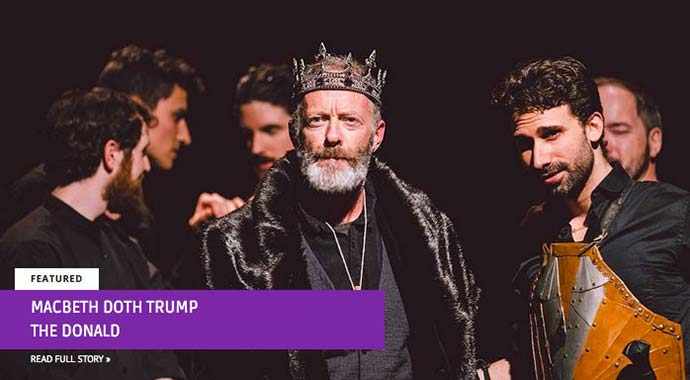 We review Raise The Stakes' wonderful version of Macbeth below, but cannot help to first mention its relevance to the present US Republican contest. Donald Trump, (the candidate with a Scottish given name and Norwegian ancestry) was a persistent "Truther" in claiming that President Obama was not eligible to be president… (continue reading)
---
Last Night at the Gayety
Bowser and Blue revisit 1950s Montreal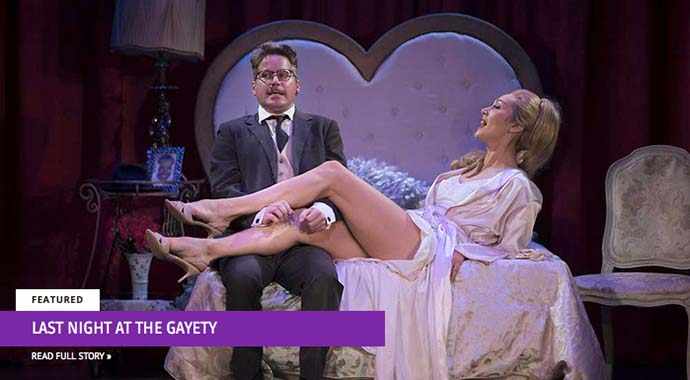 Read to the end of this review to find out what I and Lili St. Cyr have shared together. Lili, of course (born Marie Van Shaack in Minnesota) was the reigning striptease artiste in early 1950s Montreal. The town was wide open then and visitors flocked from uptight Eisenhower America to drink, smoke, gamble and, yes, find fleeting sex. (continue reading)
---
The Post, a great reminder of Vietnam deceptions
The true story of the Washington Post's attempts to publish the Pentagon Papers
I loved this film. However, despite its fine acting, crisp editing and excellent script, I fear lots of its references and factals will be lost on young viewers of the Twitter generation to whom US involvement in the Vietnam war (1965-1975) might as well have been the Punic Wars between Rome and Carthage (264 BCE-146 BCE). (continue reading)
---
Montreal World Film Fest: Phoenix rising or last hurrah?
The MWFF goes on thanks to a last minute rescue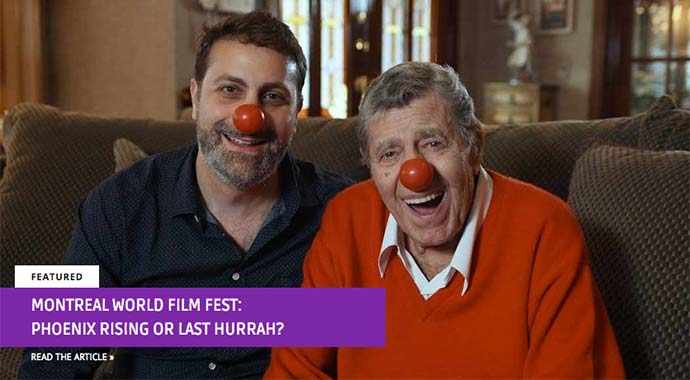 The 41st edition of the Montreal World Film Festival is now showing, thanks to a last minute rescue by Quebecor, shown as the only sponsor this year. Quebecor's head, Pierre-Karl Péladeau has apparently purchased the in arrears 5 million dollar mortgage on the MWFF headquarters at the Imperial Cinema… (continue reading)
---
New housing choices for a New Age
The Radical Resthomes concept explained
About 200 members of the Women's Canadian Club of Montreal assembled for their monthly lecture series at Victoria Hall in Westmount. February's subject was Radical Resthomes: new housing choices for a new age. The speaker was Janet Torge, producer and writer. (continue reading)
---
Britain Plans For Post Brexit World
Liam Fox addresses Canada-UK trade relations at CORIM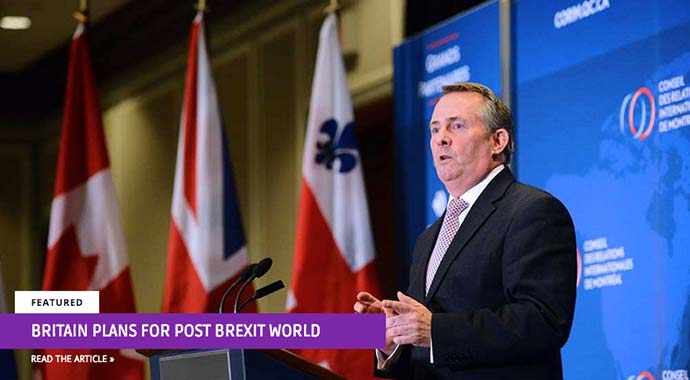 This past week, Britain made forays to buttress its post Brexit plans. Prime Minister Theresa May was the first foreign leader to make a state visit to Washington, where talks with President Trump went smoothly, despite some differences on torture, NATO and Russia. No unexpected outbursts, and Ms May (Conservative PM since last July)… (continue reading)
---
JFK, the opera as Greek tragedy
Opéra de Montreal hosts the Canadian premiere of the American opera about Kennedy's last day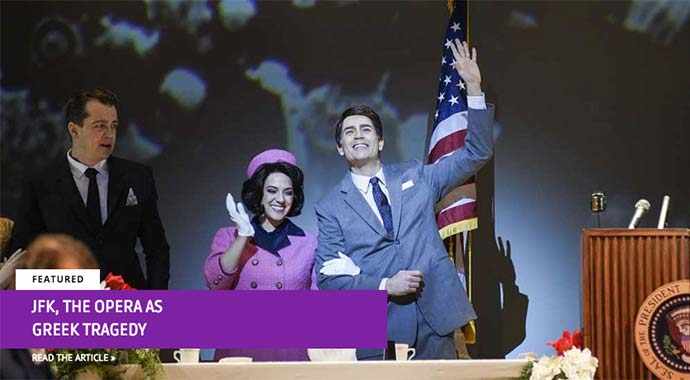 'Kennedy' in Gaelic means "armoured head" according to the sur titles above the opera JFK. John F could have used a device like that when gunned down by a shot to the head while driving in a motorcade in Dallas, Texas on November 22, 1963. His assassination seems an unlikely object for an opera. (continue reading)
---
Commemorating the Rising's 100th anniversary
Cinegael film festival's tribute to the 1916 Easter Rising in Dublin
Nothing is ever done in this world until men are prepared to kill one another if it is not done… – G. Bernard Shaw. This sad observation by the usually cheerful playwright seems à propos as we mark the 100th anniversary of the 1916 Easter Rising in Dublin. (continue reading)
---
Momedy Comedy at the Cummings Centre
Three-part series explores Jewish women in comedy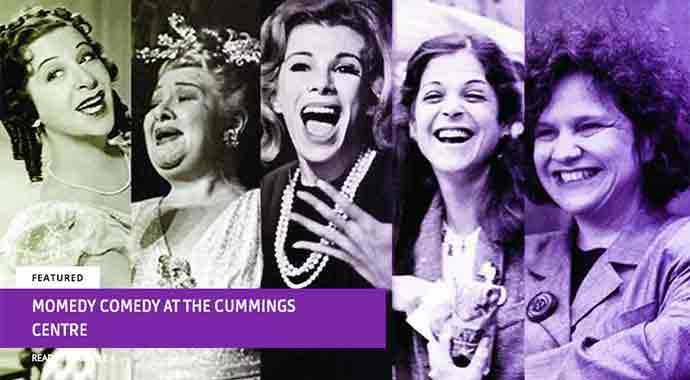 The recent Just For Laughs Festival included a sizable number of male Jewish stand up comics. To balance that, the Cummings Centre is presenting Momedy Comedy, a three-part series of two hours each, showing clips of TV and film segments of the many famous funny Jewish women from stage and TV. (continue reading)
---
CORIM continues to host timely events
Promoting greater knowledge of international affairs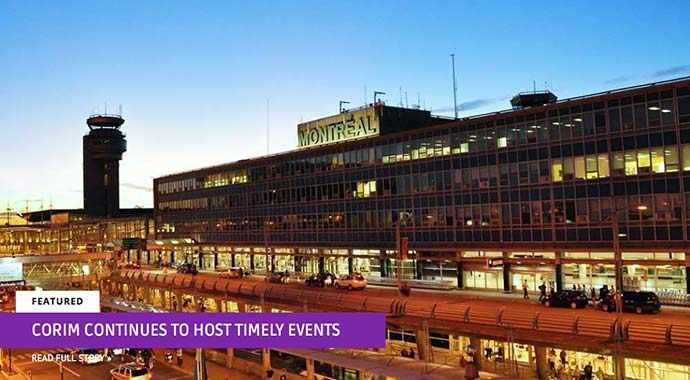 CORIM (Conseil des relations internationales de Montreal/Montreal Council on Foreign Relations) was founded in 1985 as a non-profit, non-partisan organization to promote greater knowledge of international affairs. This it has certainly done, with hundreds of meetings, seminars, workshops and discussions… (continue reading)
---
In closing, Byron leaves us with his Best Wishes for the New Year and this video featuring Norwegian singer Sissel performing Auld Lang Syne, "the best version of this song he has ever heard", in both English and Norse.
Feature image: Byron Toben by Maurice Seymour
---
---
---